Tiny Baby, Big Adjustment: Coping With the Stress Of a Newborn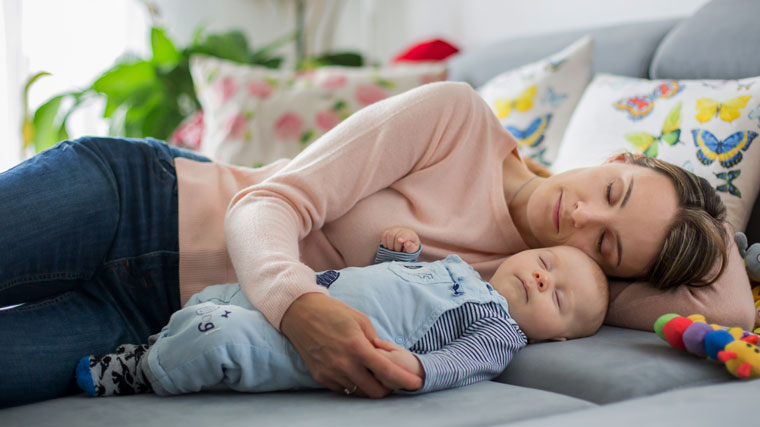 As much as you prepare for your baby's arrival, a newborn often requires more adjusting than you ever imagined. Expect your baby to create changes in big and small ways. Joshua Ordway, MD, describes some of the adjustments you're likely to face:
Click play to watch the video or read video transcript.
Coping Tips
Newborns are adorable, but stressful! That stress can affect your physical and mental health. Dr. Ordway explains what you might experience, and why it's important to share your feelings when you're overwhelmed, Dr. Ordway explains:
Click play to watch the video or read video transcript.
It's not easy, but taking care of yourself is crucial. If you don't, you may be faced with serious consequences. Lack of sleep can result in depression, anxiety, obesity (which can lead to diabetes), high blood pressure, high cholesterol, and other medical problems.
Don't Be Shy
Properly caring for yourself will require support from others. If family or friends are offering to help, don't be shy about accepting it. They can babysit while you nap, exercise, or enjoy some alone time. Let them pick up groceries or prepare a meal if they offer. And if they don't offer, ask!
And if you have support but need more, speak up! Tell your partner, family, or friends what you need, and ask for their help.
If you're the one providing support, be a good listener when mom or dad seem overwhelmed. Watch for these signs that the new parent is struggling, says Dr. Ordway:
Click play to watch the video or read video transcript.
Chatting with other new parents can be especially helpful, as they are certain to be experiencing many of the same challenges as you. Look for new parent groups in your community, or online, to provide the reassurance that you aren't alone.
The unanticipated stress of a newborn can cause anxiety, depression and other mental and physical problems. If you are exhibiting signs that concern you, or are witnessing signs in others, know your situation is not usual. Consult your health care provider for solutions.
Sources: Joshua Ordway, MD, Springboro Family Medicine