Whose Room is Safest for Your Sleeping Newborn?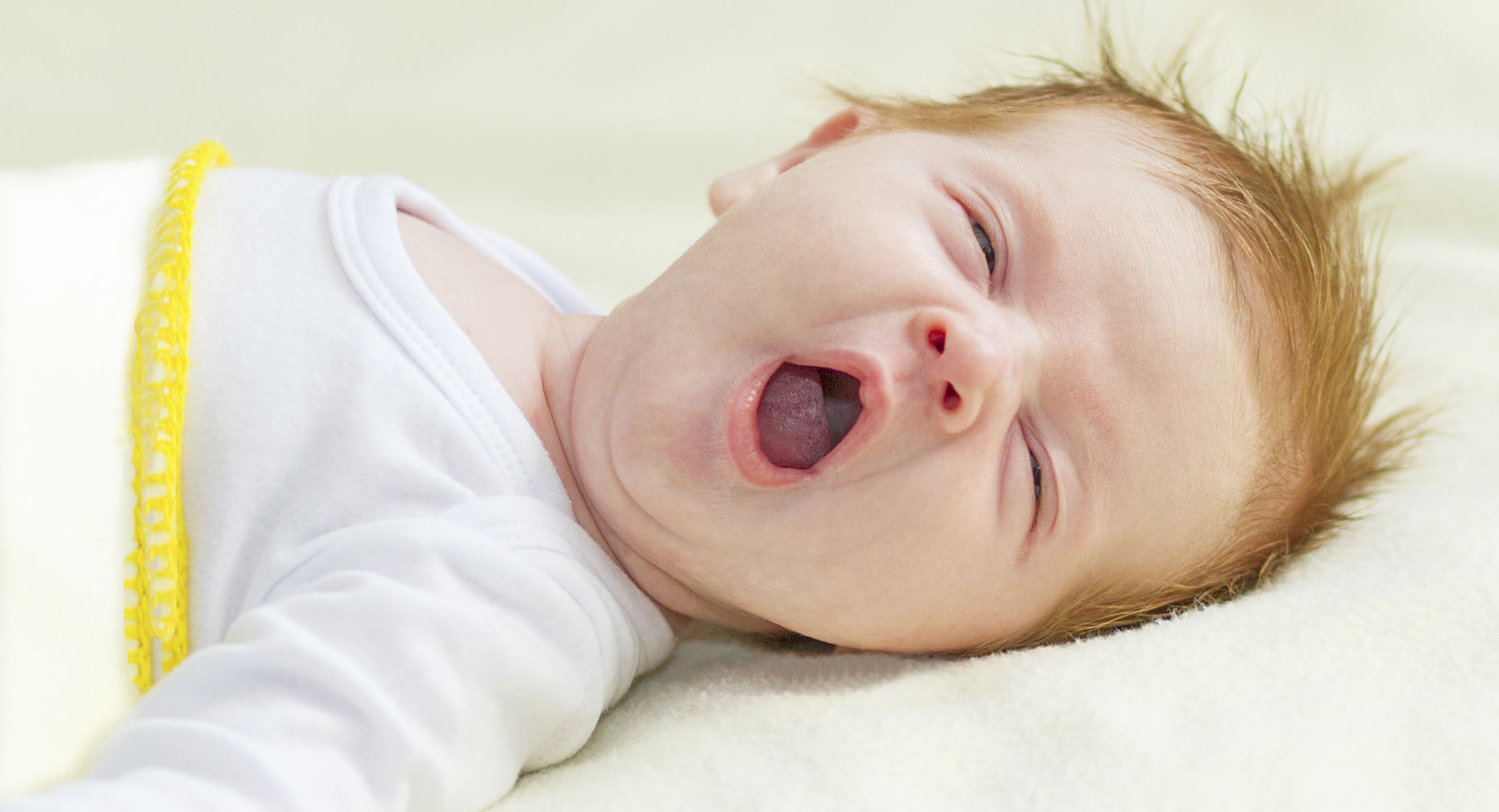 After weeks of preparation, the nursery is ready for baby's arrival. But should he sleep there? It depends on whom you ask.
In 2016, the American Academy of Pediatrics (AAP) established guidelines indicating that infants sleep in the same bedroom (but not the same bed) as mom and dad for at least six months and, ideally, for 12 months. Doing so can lower the chances of Sudden Infant Death Syndrome (SIDS), says the AAP, although the guidelines don't specify exactly why this is the case.
As a longtime pediatrician, Dr. Weber believes that everyone — parents and baby — may sleep better if baby is in his own room from the start.
A more recent study from Penn State College of Medicine found that babies get less sleep at night — and sleep for shorter stretches — if they're still sleeping in their parents' room after 4 months old. The study showed that quality of sleep for everyone is compromised the longer a baby is in the same room as mom and dad. Researchers added that room-sharing also increases the chance that, for convenience sake, baby will end up in bed with mom and dad, putting him at a greater risk of SIDS.
Another point of view is that of Piqua pediatrician Paul Weber, MD, of The Pediatric Group. He points to a study by the Pediatric Sleep Council that indicates when babies share a room with their parents, the parents don't get the sleep they need.
"A parent's sleep is just as, or more important, than baby's sleep," he says. "Babies can nap during the day, but parents usually can't." That's why Dr. Weber and his colleagues generally leave it to the parents to decide where a baby's crib should be located. More importantly, he says, they counsel parents to take these essential steps to help prevent SIDS:
Never sleep with your baby
Place your baby to sleep on his back in a crib on a firm mattress
Avoid all exposure to secondhand smoke
Breastfeed if possible
"SIDS is a very uncommon event," says Dr. Weber. "Regardless of where your baby's crib is located, if you follow these four recommendations, you will drastically decrease the likelihood of SIDS."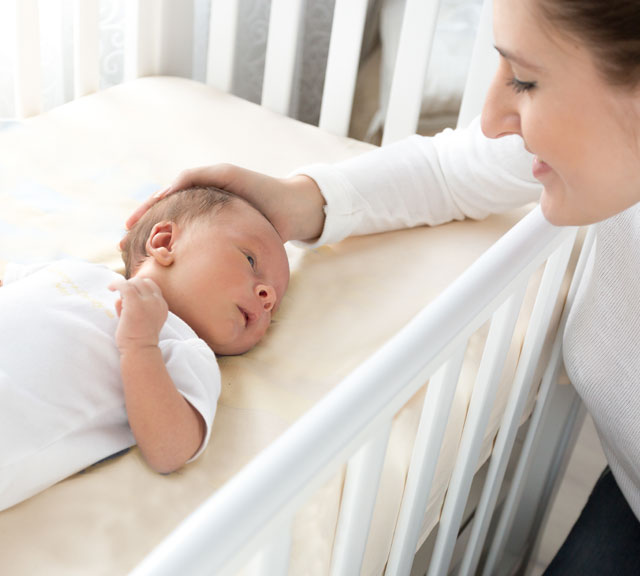 As a longtime pediatrician, Dr. Weber believes that everyone — parents and baby — may sleep better if baby is in his own room from the start. "One of the most frequent complaints I hear from parents is that their baby has a hard time falling back to sleep during the night," he says. "If a newborn starts out sleeping in his parents' room for the first few months, he gets used to seeing his mom or dad every time he wakes up. And he gets used to being held or rocked back to sleep. So, when suddenly he is moved to his own room, he is not going to be happy!"
Many parents share a room with their children out of necessity, says Dr. Weber. "That's perfectly fine as long as parents follow the four recommendations."
Source: Paul Weber MD, The Pediatric Group; American Academy of Pediatrics; Pediatric Sleep Council; cbsnews.com "When should babies start sleeping in their own room?"; NPR.org "Babies sleep better in their own rooms after 4 months, study finds"