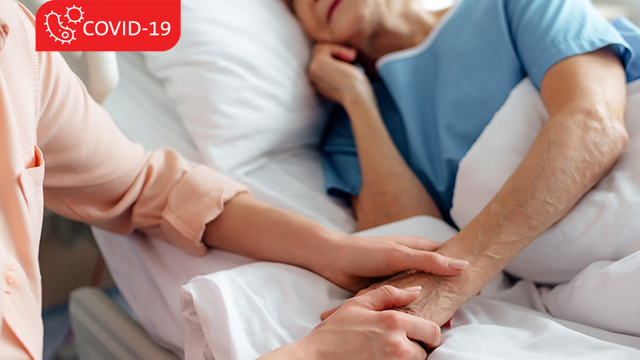 Please Check Before You Visit
During COVID-19, we have visiting restrictions in place to help protect our patients, their families, and our employees.
Learn More
From primary care to hospitals to long-term care, Premier Health's locations throughout Southwest Ohio offer a wide array of services close to home and work.

Emergency Centers
When serious illness or injuries strike, get comprehensive care at our emergency centers, including the fastest helicopters and the highest level of trauma care.

Urgent Care
For minor injuries and illnesses, advanced practice providers serve all ages at Premier Health Urgent Care every day, with ready access to lab and X-ray services.

Hospital Campuses
Our five hospital campuses, conveniently located throughout Southwest Ohio, offer outpatient and inpatient care with a wide range of services, including the region's only Level I trauma center.
Health Centers
Our conveniently located health centers provide easy access to hospital services and Premier Physician Network practices.
Primary Care
Premier Physician Network primary care physicians and advanced practice providers care for you and your family at every stage of life. Choose the practice and location that's the best fit for you from our extensive network.

Specialty Physicians
Specialists with Premier Physician Network offer advanced care in a wide range of medical specialties. With offices throughout Southwest Ohio, you can find the specialized knowledge and experience you need.
Pharmacies

Retail pharmacies at each of our hospital campuses make it easy to get the prescriptions and care items you need.
Outpatient Surgery Centers
To make life easier for busy families, our outpatient surgery centers provide a convenient alternative to the hospital for many types of procedures.

Rehabilitation
When an illness or injury interrupts your life, Premier Health offers outpatient and inpatient rehabilitation services with a wide variety of therapies to help you get back to the things that matter most.

Senior Independent Living
SpringMeade Residence offers seniors an affordable lifestyle of independence in maintenance-free coach homes on a beautiful, secure campus in Tipp City.

Samaritan Behavioral Health
Samaritan Behavioral Health, Inc., provides mental health and addiction services that touch, teach, and heal for children, adolescents, and adults in Southwest Ohio.

Fidelity Health Care
Fidelity Health Care provides experienced, compassionate care in your home, including nursing care, therapies, disease management, and home medical equipment.

Koester Pavilion
Koester Pavilion's compassionate, professional team provides short-term rehabilitation and recovery care, as well as long-term nursing, memory, hospice, and respite care in Troy.

SpringMeade Health Center
SpringMeade Health Center's compassionate, professional team provides short-term rehabilitation and recovery care, as well as long-term nursing, memory, hospice, and respite care in Tipp City.
Premier Health Center
Premier Health Center houses Premier System Support, the shared services division of Premier Health.
Premier Physician Network Practices
With more than 125 locations, it's easy to find a Premier Physician Network practice near your home or work.