4 Confidence-Boosting Tips for Moms who Breastfeed in Public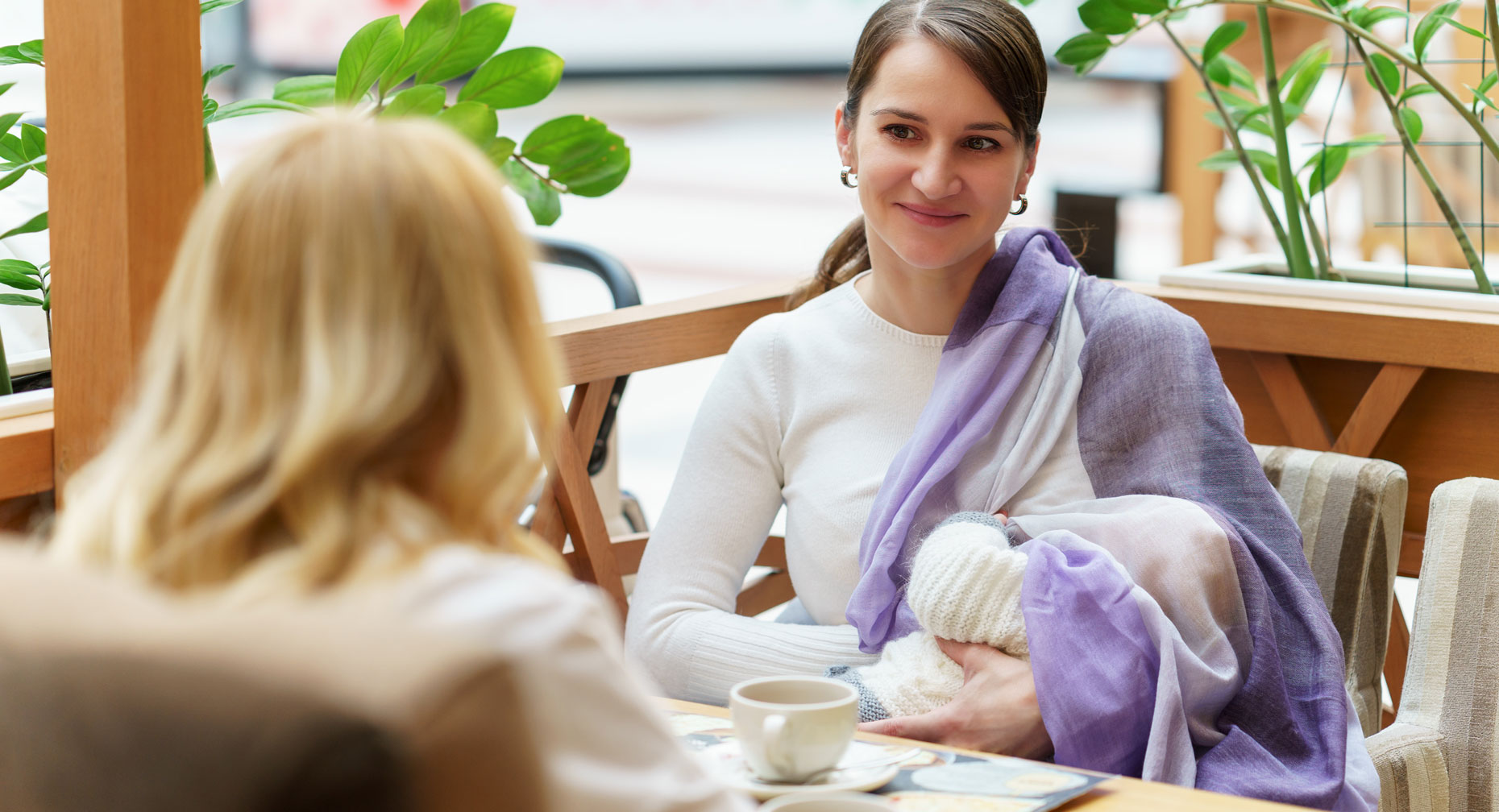 As a busy mom on the go, at times you'll find yourself with a hungry baby in a public place. Having a game plan in place before your baby demands lunch can help both you and your baby feel most comfortable.
Since breastfeeding is the best way to nourish and nurture your baby, you don't need to hide it from the world. The American Academy of Pediatrics recommends breastfeeding exclusively for six months, and for a year or longer with complementary foods. It's very difficult to reach this goal if you're worried about breastfeeding when you're away from home.
Often new nursing mothers think that latching does not seem easy enough to pull off in public. After a few weeks, however, you'll gain confidence and skill. Feeding your baby around others can become second nature.
Here are some answers to a few of the most common questions and concerns many new mothers have about breastfeeding in public.
Is Breastfeeding in Public Legal?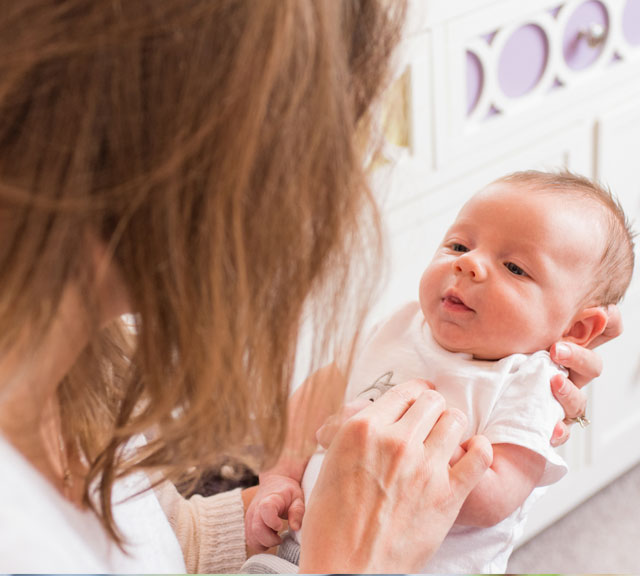 Absolutely. Your right to breastfeed your baby in public is protected by law in all 50 states. You are allowed to feed your baby anywhere that you are legally allowed to be. You and your child have the right to a clean, safe area where you can breastfeed. You wouldn't go into a public bathroom to bottle-feed your baby, so you're not expected to nurse in a private place, either.
What Should I Wear While Breastfeeding in Public?
The right outfit can make the difference between a smooth latch and a stressful one. When you get dressed, try to pick clothing that allows your baby quick and easy access to your breasts, such as a button-up blouse or a wrap-style dress.
Your right to breastfeed your baby in public is protected by law in all 50 states.
How Can I Get Some Privacy While I Nurse My Baby?
See if there are any special accommodations available for nursing mothers. For example, many shopping malls and even airports now offer private nursing rooms with a comfortable chair and a changing table.
If you're concerned about privacy, nursing covers, scarves, blankets, or even a strategically placed napkin can provide you with the extra privacy you might desire. Another great option is to wear your baby in a sling while feeding him. This option is so discreet that people may just assume your baby is sleeping.
Remember, you can have privacy if you prefer, but feeding a baby under a blanket can be hot and uncomfortable for both of you.
How Should I Deal with Awkward Moments or Negative Comments?
You may face negative comments from people who think that nursing in public is indecent. Remember your right to breastfeed in public.
You may find it helpful to plan a response to any negative comments. You could say, "It's legal for me to nurse my baby whenever and wherever he's hungry," or "I'm sorry you're uncomfortable. Maybe you'd like to move to another table."
Stay confident, knowing that you are providing for and caring for your baby, and don't let the negativity bring you down.
Source: Office on Women's Health, U.S. Department of Health and Human Services; What to Expect; La Leche League