All Aboard for Shopping Cart Safety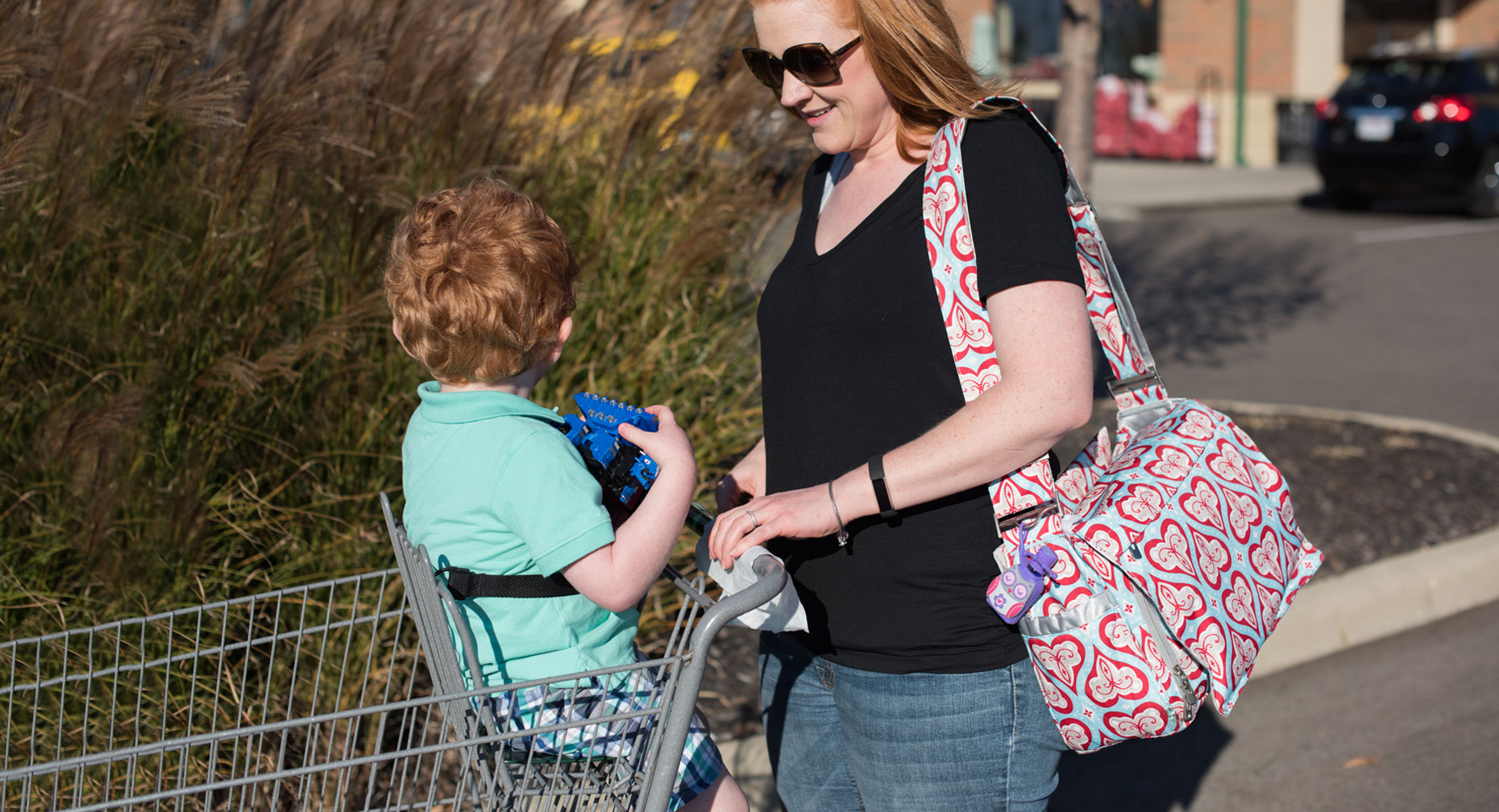 Pestering aside, cruising through a store with your little darling in a shopping cart can be a good experience. You can engage in conversation with your future shopper while also getting an errand done. You might even teach a few lessons about nutrition and smart shopping.
But, wow! Each year some 23,000 children land in emergency rooms with injuries from shopping carts. Most often, these kids are hurt because they fell from the shopping cart or the cart tipped over. Many injuries are to the head and neck and can even be fatal.
Each year some 23,000 children land in emergency rooms with injuries from shopping carts.
To practice "safety first" when your toddler or child is in a shopping cart:
Use a cart cover or wipe down surfaces to make the seat as clean as possible.
Make sure the cart has working restraints (seatbelt, harness) in each seat – and use them faithfully for the entire trip.
Never leave your child alone. Stay within arm's reach even when she's strapped in.
Don't let your child stand up.
Never let him ride in the basket part of the cart or on the outside.
To avoid cart tipping, don't allow an older child to climb on the cart or push the cart if another child is in it.
Avoid putting items you're buying in the seat with your child, and keep items in the basket out of her reach. Especially keep all raw meat away from children.
Don't "park" your cart too close to store merchandise. Little hands will want to grab at those temptingly colorful packages and signs.
Don't put your purse in the seat with the child. Some non-safe items could get her attention while you're reading a label.
Safer designs of carts allow kids to ride closer to the ground (such as a small model car in front of the cart) but remember your child is farther away from you. Make sure hands and feet are inside the cart at all times.
Bringing your baby to the store?
Consider putting him in a sling or a carrier. He's safe and your hands are free.
If you're just getting a few items, bring your stroller into the store. Put your groceries in the stroller's cargo basket. (Be careful not to overload a hanging bag attached to the stroller. It could tip over.)
Never put a baby and her car seat in the shopping cart – not in the seat, not in the basket.
Source: American Academy of Pediatrics; Consumer Product Safety Commission; WhatToExpect.com