Brilliant – or Bunk? A Dozen Breastfeeding Myths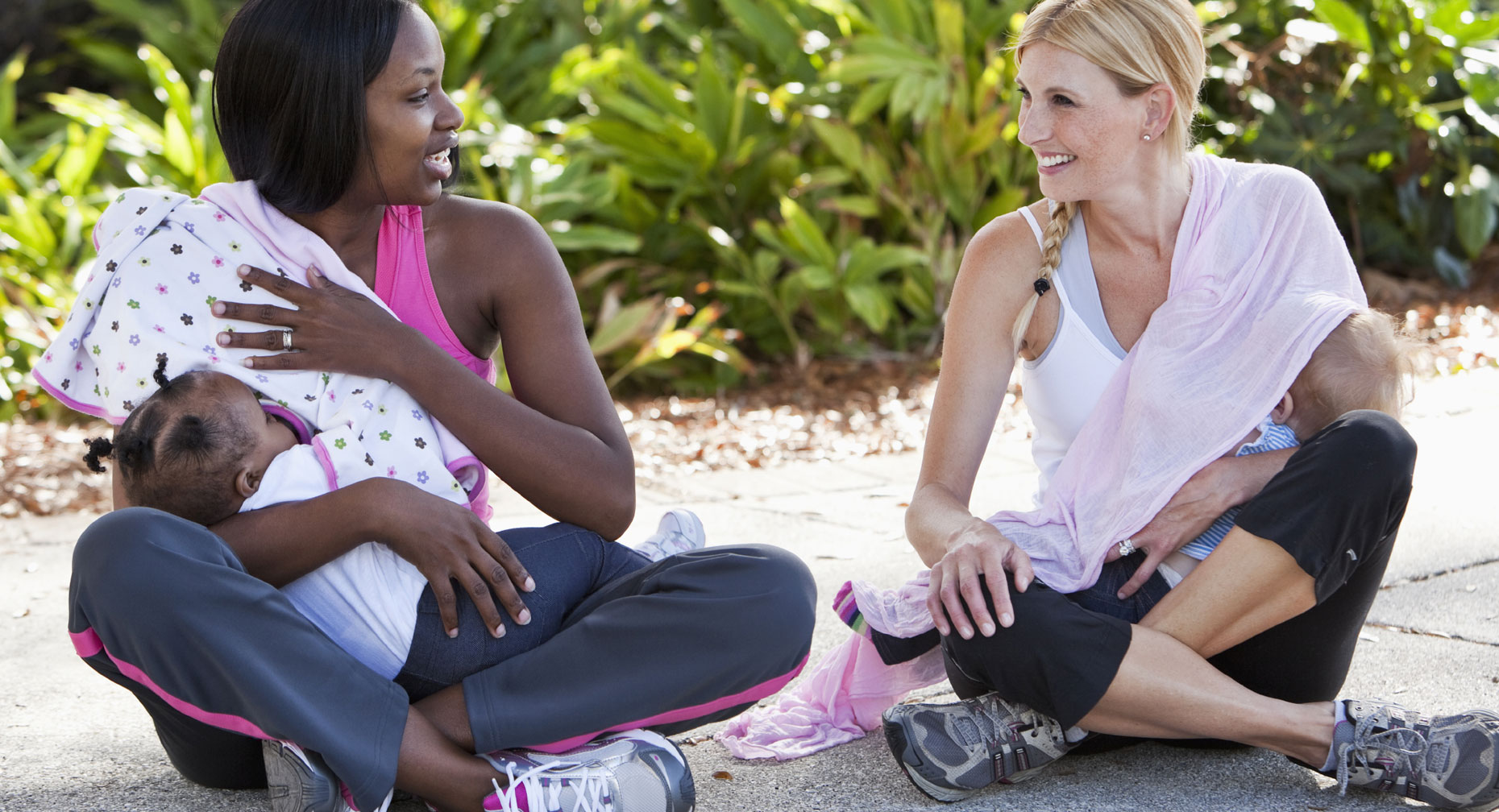 Breastfeeding has been around since cave women, so there's a mountain of misinformation out there. Check out the truth about these myths:
Breastfeeding hurts. Wrong. "Breastfeeding should not ever hurt," says Donna Walls, RN, IBCLC, a Premier Health lactation consultant. "Often, the problem is due to the baby not latching on. A lactation consultant can easily help with that."
My breasts? I don't think I'll have enough milk. The overwhelming majority of women have enough milk, no matter what their breast size.
Breastfeeding can keep me from getting pregnant. Sometimes true, but no guarantee. Breastfeeding provides a level of contraception if all of these are met:


You're exclusively breastfeeding and not giving baby any supplements.
You're within the first 6 months after birth.
Your period has not returned.

I want to get on the pill so I shouldn't breastfeed. Most medicines are okay for breastfeeding mothers to take, but check with your doctor or lactation care specialist first.
Breastfeeding will tie me down. Not true. Breastfeeding makes it easier to take off and go, without worrying if you'll be able to prepare formula.
My mom had trouble breastfeeding. I will, too. Truth: your chances of successfully breastfeeding are enormously high and aren't based on relatives' experiences.
Formula milk is just as good as breast milk. So false! "No artificial milk comes close to providing the nutrients, immunities, and other properties that human milk offers," says Walls.
If I breastfeed, I'll have to eat like a pig. Wrong. Large amounts of food and water are not necessary to produce plenty of milk for baby. Your body is designed to make the milk your baby needs. Drink to thirst and eat a well-balanced diet.
Women with inverted nipples can't breastfeed. Here's the truth: the baby uses the breast to drink, not just the nipple. Inverted nipples are rare and even rarer on both breasts.
I smoke. I shouldn't breastfeed. Quitting smoking is best for everybody, of course. "But if a woman is a smoker, she absolutely should still breastfeed, making sure to keep smoke and smoky items away from baby," says Walls.
Uh, okay, I'll say it: my breasts are part of my sexuality. True, but that doesn't mean you shouldn't breastfeed. Many body parts have two functions!
Breastfeeding benefits only baby. Nope. Breastfeeding releases hormones in your body that promote mothering behavior, helps return your uterus to its previous size, burns more calories, keeps bones strong, and reduces the risk of ovarian cancer and breast cancer.
"No artificial milk comes close to providing the nutrients, immunities, and other properties that human milk offers."
Source: Donna Walls, RN, IBCLC, Premier Health lactation consultant; https://www.healthychildren.org