Print this recipe
Street Corn
Servings:

10

Calories:

291

kcal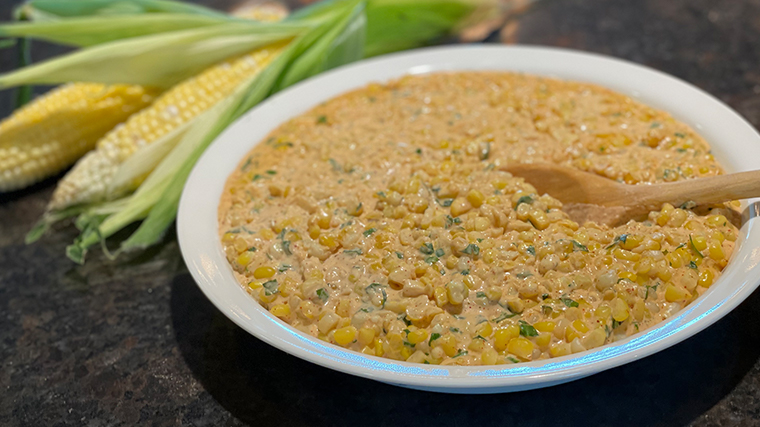 Add a little flare to your cookout with this delicious Mexican street corn. Try the recipe now!
Ingredients
1 1/4 cup Mexican crema
5 ounces queso fresco 
10 ears of corn
2 limes (juice and zest)
1 tablespoon chili powder 
1/2 cup cilantro 
3 tablespoons minced garlic
3 tablespoons olive oil
Instructions
Remove husk from corn and soak in water.
Cut corn off cob.
Place olive oil in sauté pan or griddle flat top. When warm, add corn and cook for 10 to 15 minutes or until golden brown. 
While corn is cooking, combine Mexican crema, queso fresco, cilantro, chili powder, and garlic in a bowl.
Once corn is cooked, add crema mixture to sauté pan or griddle flat top. Mix frequently until melted.
Once melted, the street corn is ready to serve.
Notes
If desired, corn can be left on the cob, placed on the grill/rotisserie, then wrapped in foil with the queso mixture. Tori Sedlmayer
Dietetic Intern