Growing to Serve You
Premier Health is focused on improving access to health care for the communities we serve. We're meeting patients' needs with modern delivery methods in convenient settings that are close to home.
Miami Valley Hospital North Offers New Services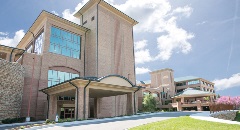 On July 23, Good Samaritan North Health Center changed its name to Miami Valley Hospital North. The same quality care and services that local residents have come to expect are still available at the facility, located at 9000 N. Main St. in Englewood, with new services added to further serve the community. The site now offers inpatient beds in 46 private rooms for short-stay inpatient and observation care, including four high-acuity beds; advanced, integrated services ranging from non-operative medical treatment to surgical intervention; a dedicated facility for joint and spine care; and a cardiac catheterization lab opening in early fall. Nearly 82,000 additional square feet were added, with expanded patient and visitor parking.
The design of the expansion complements the outpatient services that are already available at this location, which include 24-hour, full-service emergency care; TeleStroke; medical imaging; diagnostic laboratory; physical therapy and rehabilitation services; a breast center; cancer center; sports medicine services; an outpatient ambulatory surgery center; nutrition counseling; a retail pharmacy; and more than 140 primary and specialty care physicians. Visit our Miami Valley Hospital North page for more information.
Atrium Health Center Mason Now Offers Urgent Care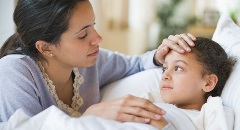 New urgent care services and an expanded primary care office are now open at Atrium Health Center Mason, 7450 Mason-Montgomery Road. Premier Health and Atrium Medical Center are continuing to meet the evolving health care needs of the Mason and Deerfield Township communities at the new center, providing patients with expanded and convenient access to care. Board-certified advanced practice providers stand ready to treat minor illness or injury, as well as conditions including cold, flu, sinus infection, sprains, strains, minor burns, and rashes. For more information, including convenient online scheduling, visit our urgent care page.
Miami Valley Hospital Austin Boulevard Emergency Center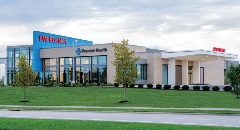 Premier Health is taking care to a higher level by expanding access to emergency services for Miamisburg and surrounding communities. Miami Valley Hospital Austin Boulevard Emergency Center will offer fully-equipped, 24-hour, full-service emergency care with easy access from I-75. The new emergency center, due to open in late September, will accept all patients with minor to severe injuries and conditions. Services will include eleven emergency beds and two trauma bays staffed by board-certified emergency physicians from Miami Valley Hospital; faster access to stroke treatment through the Premier Health TeleStroke Network; lab and imaging services, including CT and X-ray; and transportation via CareFlight Air and Mobile Services to Miami Valley Hospital or a hospital best suited to the patient's needs. Visit our emergency centers page for more information.
Upper Valley Medical Center Expands Heart Care Capabilities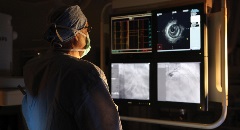 With the expansion of Upper Valley Medical Center's cardiac catheterization laboratory capabilities and the availability of additional experienced cardiologists, patients in Miami County who need angioplasty and many types of stents will be able to receive the care they need 24 hours a day, seven days a week, close to home. The expansion will allow Upper Valley Medical Center's catheterization lab to be on call around the clock, every day. Diagnostic catheterizations will still be available, as well as insertion of pacemakers and defibrillators. Outpatient cardiac testing, disease management for those living with heart failure, cardiac rehabilitation, pulmonary rehabilitation and wound care and hyperbaric services will all still be offered, as well. To learn more, our heart care page.
Miami Valley Hospital South Service Expansion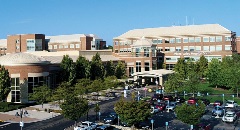 A spine and joint center of excellence is the cornerstone of an expansion of services at Miami Valley Hospital South that is planned for completion in December. The center will feature expanded sports medicine, sports performance, and a pain management program. Other expanded services will be emergency medicine, cardiology, primary care, and an outpatient pharmacy. The hospital will now have a cardiac catheterization lab, as well as enough medical office space for several additional physicians. Six operating rooms will be added, bringing the site's total to 16. The expansion will also include 20 additional inpatient beds and will add 170,000 square feet to the hospital, plus renovation to 42,000 of the existing 580,000 square feet. Additionally, Miami Valley Hospital South has earned the recognition of an Emergency Center of Excellence™ by Emergency Excellence, an organization specializing in emergency department benchmarking, for the second time in two years. For more information, visit our Miami Valley Hospital South page.