Thank You And Congratulations, Mary Boosalis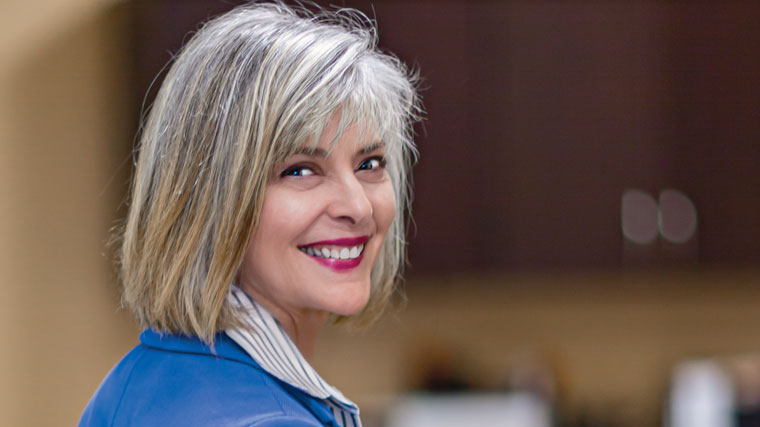 This spring, Premier Health marks the end of an era as Mary Boosalis retires after 35 years of service to the health system.
After 10 years working as a critical care nurse, Mary put her health care career on a different path, earning a master's degree in Health Services Administration with high honors. She joined Premier Health as a post-graduate management fellow at Miami Valley Hospital in 1986. Mary's ability and leadership quickly set her apart: she was named chief operating officer of Miami Valley Hospital in 1998; president and CEO of the hospital in 2006; executive vice president and chief operating officer of Premier Health in 2011; and president and CEO of the health system from 2017 to 2022 – the first female CEO in its history
Mary's career has been marked by partnerships, successfully navigating unprecedented challenges, and a strong orientation toward physician and clinical quality to advance Premier Health's mission of building healthier communities. She made significant strides in the advancement of women in executive leadership roles and her passion for diversity, inclusion, and equity has
never wavered.
The portfolio of Mary's collaborative work is far too great to list in its entirety, but highlights include Miami Valley Hospital's Heart and Vascular Tower; the strategic vision and development of the Miami Valley Hospital South campus, which opened in 2007 as one of the nation's first free-standing emergency departments; the launch of the Premier Health-Wright State University Neurosciences Research Institute; and Premier Health's joining MD Anderson Physician Network, bringing nationally recognized cancer care close to home for local residents.
The decision to close the former Good Samaritan Hospital was the most difficult of Mary's career, and a major part of the decision centered on the redevelopment of the former hospital site. Those efforts continue today through Phoenix Next and partnerships with the City of Dayton and CityWide. The project remains a key focus for Premier Health and further enhances a long tradition of partnering with community organizations, such as Gem City Market, the Hope Center, and Homefull.
During the COVID-19 pandemic, Mary's leadership and experience were critical. She led the health system and the region through challenges that included obtaining personal protective equipment, testing supplies, and vaccine distribution, and most importantly, supporting front line and behind-the-scenes staff. And together with the University of Dayton, Premier Health opened one of the first drive-through testing sites in Ohio.
In 2019, Mary led Premier Health's community response to two tragedies: a tornado outbreak and the mass shooting in the Oregon District – a few days after which Mary and other leaders hosted the first visit by a sitting U.S. president in Miami Valley Hospital's 130-year history.
We are forever grateful for Mary's courage, service, and remarkable leadership in historic times.

Back to the Winter 2022 issue of Feel Good magazine.