Notable News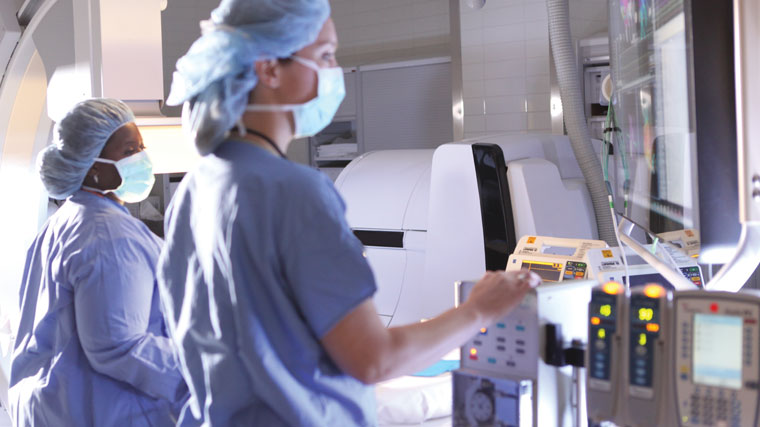 Premier Health is improving the health of the communities we serve with life-saving treatments, new facilities and services, and a convenient and informative webinar series.
Life-Saving Therapy
Miami Valley Hospital is the first in Dayton to offer the adult life-saving therapy, extracorporeal membrane oxygenation, or ECMO, enabling critically ill heart and lung patients and their families to remain close to home. The ECMO equipment pumps and oxygenates a patient's blood outside the body, allowing the heart and lungs to rest and heal.
Former Good Samaritan Hospital Site Redevelopment
Premier Health has committed to build a 12,000-square-foot facility on the former Good Samaritan Hospital site that would house an urgent care facility, physical therapy, lab services, medical imaging, and physician office space, following through on its pledge to ensure the site again contributes to the area's economic vitality and quality of life.
New Medical Facility Will Serve the Community and University of Dayton
The University of Dayton (UD) and Premier Health announced another milestone in their continued partnership: a new medical facility on south Brown Street with medical offices that will serve the community, a health clinic for UD employees, and after-hours urgent care for UD students and employees.
A New, Convenient Choice for Care
Premier Health and Otterbein Senior Life have partnered to establish Premier Health Center at Union Village on State Route 741 in Lebanon. The center will offer a variety of health care services in one convenient location: Premier Health Urgent Care; primary care, orthopedic, and cardiology services; medical imaging services; occupational health; CompuNet Clinical Laboratories; and pulmonary and sleep services.
Beavercreek Emergency Department
Premier Health recently broke ground for the addition of an emergency department to the existing medical office building at 2400 Lakeview Drive. Once expanded, the site will offer the full capabilities of other Premier Health emergency departments and will be staffed by the same experienced team in place at all the health system's emergency departments.
Free Joint Pain Webinars
If you or someone you love struggles with knee or hip pain, join Premier Health for these free virtual events and learn about non-surgical and surgical treatment options, including robotic-arm assisted joint replacement.

Back to the Summer 2021 issue of Feel Good magazine.