Milestones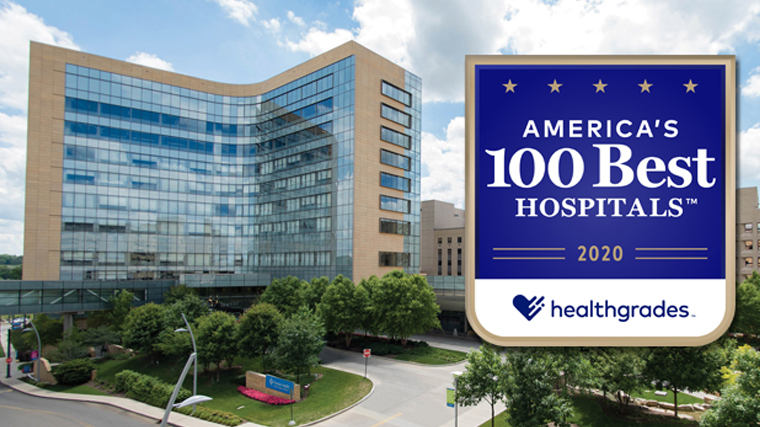 Premier Health is improving the health of the communities we serve by expanding access to care and maintaining high standards for the care we provide.
Premier Health Hospitals Among "America's 100 Best" and the Area's Top Workplaces
Miami Valley Hospital and Atrium Medical Center have been recognized by Healthgrades® as two of the nation's 100 best hospitals for 2020. Miami Valley Hospital was the only recipient of the award in the Dayton area. This distinction places both hospitals among the top 2% of hospitals in the country. Additionally, Atrium Medical Center has been named a Top Workplace in Cincinnati. Learn more about "America's 100 Best." Learn more about Area's Top Workplaces.
Premier Health is the first in Ohio and second in the nation to achieve system-wide Geriatric Emergency Department Accreditation from the American College of Emergency Physicians. This distinction reflects our commitment to providing the necessary expertise, equipment, and personnel for older adults at every Premier Health emergency department. Learn more.
The Rehabilitation Institute of Ohio
A joint venture between Premier Health and Encompass Health, The Rehabilitation Institute of Ohio, formerly known as the Encompass Health Rehabilitation Hospital of Dayton, has started serving patients in its new home located at 835 S. Main St. in Dayton, across from the Miami Valley Hospital campus. Learn more.
Premier Health Urgent Care Piqua
Premier Health's newest urgent care is open at Outpatient Care Center North, a satellite Upper Valley Medical Center facility, at 280 N. Looney Road in Piqua. The facility is open from 9 a.m. to 9 p.m. Patients can schedule appointments online and can also request video visits. Walk-ins are welcome. Learn more.
Miami Valley Hospital South Level III Trauma Center
Miami Valley Hospital South has achieved designation as a Level III Trauma Center from the Ohio Department of Public Safety, joining Miami Valley Hospital's Level I Trauma Center and Atrium Medical Center's Level III Trauma Center to provide well-coordinated care within the Premier Health trauma system. Learn more.
Premier Health and Miami Valley Hospital North Celebrate 25 Years
Since its founding in 1995, Premier Health has provided a locally governed and managed health care delivery system. With five inpatient hospital campuses, seven emergency centers, seven outpatient surgery centers, nine urgent care locations, home health services, a network of primary and specialty care physicians, and affiliate members across the region, the integrated network offers a comprehensive continuum of health care services in Southwest Ohio.
Miami Valley Hospital North opened in 1995 as the largest and most innovative outpatient care center in the country. Now one of Premier Health's Magnet® hospitals for nursing excellence, it offers a comprehensive range of services, including inpatient beds.
Back to the Summer 2020 issue of Feel Good magazine.