Faster, Specialized Treatment For Heart Attack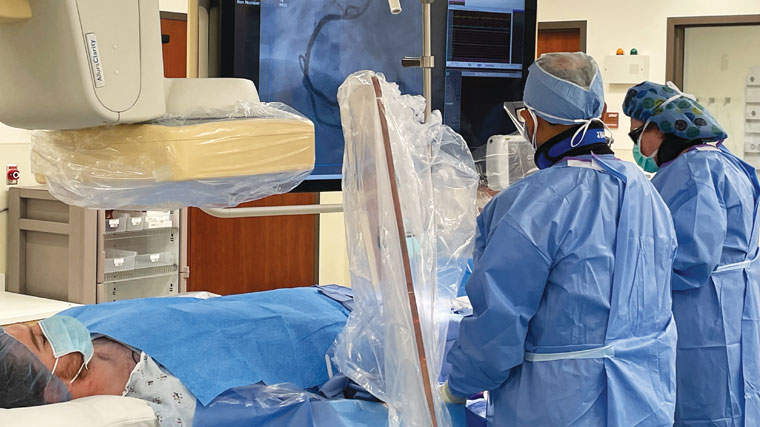 A cardiac catheterization lab (cath lab) allowing for faster treatment of patients experiencing a heart attack is being welcomed by Miami Valley Hospital South (MVHS) and the surrounding community. The lab, along with a dedicated intensive care unit (ICU), "means that we are able to offer advanced cardiac care to our patients," says J. Bradley Gibson, DO, FACC, an interventional cardiologist at Miami Valley Hospital South.
Prior to the new cath lab's opening, patients needing treatment for a heart attack were transported to Miami Valley Hospital's main campus. The MVHS cath lab will provide emergency care around the clock, as well as offer elective cardiac procedures.
"The availability of these services is extremely important. It means that we will be able to offer advanced cardiac care and procedures at MVHS," Dr. Gibson says. "The physicians and staff are very experienced. This will be a great service to the community that will improve their health."
"A cath lab provides specialized imaging that allows us to see how well blood is flowing to and from the heart," says Michael S. McKewen, director of cardiovascular and respiratory services at Miami Valley Hospital, Miami Valley Hospital South, and Miami Valley Hospital North. "If blockage or narrowing of the arteries is identified, treatment can be provided to improve blood flow and prevent permanent damage to the heart."
The need for quick action in cardiac incidents was emphasized by Srikanth Sadhu, MD, MVHS cath lab medical director. "'Time is muscle' sounds cliché, but very true in people suffering from heart attacks," Dr. Sadhu says. "Twenty five percent of patients with major heart attacks do not make it to the hospital. Even after coming to the hospital, if not treated expeditiously, the morbidity and mortality are very high in these patients."
Treatments for cardiac events can include medications, supportive measures, and taking patients to the cardiac catheterization lab to open a closed artery as soon as possible.
"Patients want to receive high-quality care in their community, and this is another opportunity for us to meet patients' needs on their terms," McKewen says.
Dedicated Intensive Care Unit (ICU)
The dedicated ICU at Miami Valley Hospital South provides specialized facilities, equipment, and personnel to care for critically ill patients. "A dedicated ICU ensures that our patients have access to the highest level of care possible in order to heal and recover following a heart attack," McKewen says.
Back to the Summer 2021 issue of Feel Good magazine.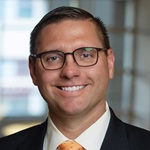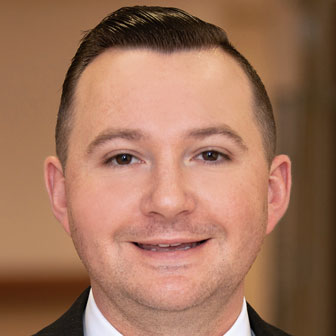 Michael S. McKewen
Director of cardiovascular and respiratory services at Miami Valley Hospital, Miami Valley Hospital South, and Miami Valley Hospital North