Coping with Uncertainty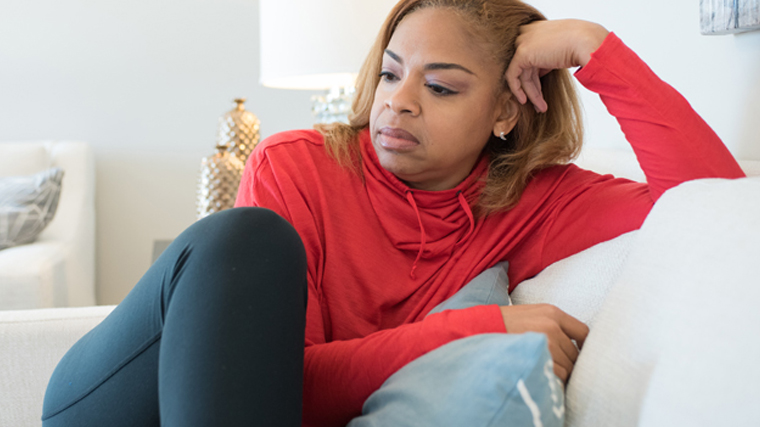 Depression, anxiety, and other behavioral issues are normal responses to unusual situations.
The uncertainty, isolation, and stress of the coronavirus pandemic can be significant causes of anxiety and depression. During these unprecedented times, many people have found themselves searching for help and coping mechanisms.
"We're seeing new callers with higher increases in anxiety than they typically experience," says Beth Esposito, president of Samaritan Behavioral Health (SBHI). "Typically, we see our call volumes skyrocket after a major event has occurred."
SBHI provides services for people in Montgomery, Miami, and Preble counties who are experiencing depression, anxiety, trauma, addiction, and behavioral issues.
"I'm hearing from people who are asking, 'What is wrong with me?'" explains Beth. "I want people to know that it may not be mental illness; it's normal to feel that way. You're responding to something in a very uncertain time. It's not a sign of weakness."
It's still uncertain how the pandemic will evolve locally and around the world, and there is no shortage of speculation. Besides following public health recommendations, there is little people can do to control the spread of COVID-19 or the extent of the pandemic. People dislike uncertainty and tend to "fill-in-the-blanks" in these circumstances, which often results in highly unlikely worst-case scenarios.
"Initiate things slowly," says Jonathan Lazzara, DO, medical director at Atrium Medical Center's Behavioral Health Unit. "Go outside and ride a bike, go on walks – these are activities where you have control over your environment. It's important to push yourself a little bit outside of your comfort barrier to find out what you're comfortable doing."
Care Without Judgment
Sometimes, simple tasks can become unbearable for people struggling with anxiety, depression, or addiction. In such cases, exercise, diet, and staying busy often are not enough.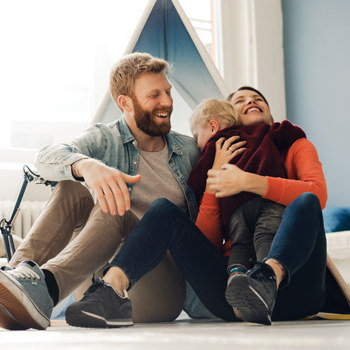 "There's always been a stigma to reaching out for any type of psychological help," says Beth. "We here at Samaritan Behavioral Health believe in the mission of compassionate care and leaving people with their dignity. Knowing that you can call into a place and get help on your terms, without being judged, is beneficial for people to know."
SBHI provides outpatient counseling services for children and adults from licensed counselors and social workers.
Premier Health offers outpatient behavioral health services that address depression, anxiety, post-traumatic stress disorder, personality disorders, and substance abuse. Visit PremierHealth.com/support to find the location closest to you. Inpatient care is available at Atrium Medical Center in Middletown, Miami Valley Hospital in Dayton, and Upper
Valley Medical Center in Troy.
"I want people to realize that we are all here for you," says Dr. Lazzara. "We are here to help you with your medical and mental health needs. We're always going to have our doors open."

Are you overwhelmed? Help is available.
Samaritan CrisisCare Hotline
(937) 224-4646(937) 224-4646
Free hotline 24 hours a day, seven days a week
OneFifteen
(937) 535-5115(937) 535-5115
Help and treatment for substance abuse
SBHI's Access to Care
(937) 734-8310(937) 734-8310
Mental health assistance and treatment
Tell Us Your Thoughts
How do you feel about the changes to health care visits and lifestyles due to coronavirus precautions? Take a short survey and let us know what you think.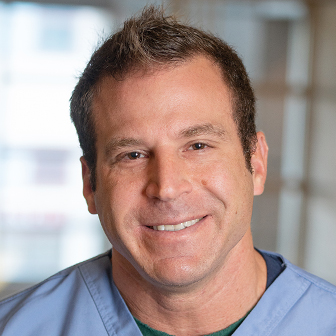 Jonathan Lazzara, DO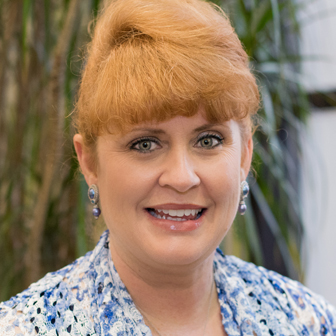 President, Samaritan Behavioral Health