Shawn's Story: Life-Changing Cancer Care Close to Home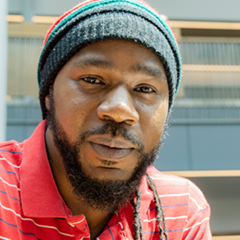 What seemed to be a boil on the right side of Shawn Mattison's abdomen turned out to be something far more significant– it was cancer. Sarcoma to be exact. Shawn received the news in early 2020 on the heels of becoming a father. After battling infertility for many years, he and his wife had just welcomed a son.
Shawn explained that he did not experience much pain leading up to his cancer diagnosis or treatment. Although the cancerous tissue was initially found in his shoulder blade, pelvic area, back, and abdomen, he said he ignored his symptoms while putting his family's needs first.
Shawn explains, "Especially as men, we can be in pain, but ignore it because we have other stuff going on or 'I got to take care of this.' My wife's going through this or what have you, and we put things off for ourselves until it becomes too big of a problem."
When Shawn sought medical attention for what he thought was a boil, his primary care physician at Miami Valley Hospital North referred him to James Ouellette, MD, for a biopsy. Once diagnosed, Shawn had to decide whether to continue his treatment at Premier Health or travel to Columbus and Cincinnati. He ultimately decided to receive his care close to home, considering he and his wife were taking care of their newborn son. He knew it would be taxing on him and his family to travel back and forth as he received his care.
Shawn said his wife's gynecologist assured him that cancer physicians at Premier Health are excellent. After researching James Ouellette, MD, and Tarek Sabagh, MD, he liked what he found and chose the two physicians for his care.
Dr. Sabagh explained that sarcoma incidence rate is 7%. Sarcoma is a malignant (cancerous) tumor that begins in a person's muscle, fat, cartilage, connective tissue, blood vessels, or bones. It can appear on the body's arms, legs, or trunk.
However, sarcoma can grow inside the abdomen, as was the case with Shawn. In April 2020, Dr. Ouellette removed a cancerous tumor from his abdomen.
Although that's where the cancer was initially found, it spread to his lungs after the tumor was removed from his abdomen. Shawn's comprehensive care team identified the sarcoma in his lungs at one of his regularly scheduled CAT scans
Dr. Sabagh discovered Shawn was not a candidate for standard chemotherapy to treat the cancer in his lungs because of a preexisting heart condition. That's when Dr. Sabagh contacted MD Anderson Cancer Network® for a peer-to-peer review for other treatment options. MD Anderson physicians recommended that Dr. Sabagh prescribe a cancer chemotherapy pill. In addition to chemo medication Shawn received radiation to keep the cancer from spreading.
His treatment now behind him, Shawn recommends Premier Health to anyone who has reservations about staying in southwest Ohio to receive their cancer care.
"It actually worked out well because I'm right in the middle between Miami Valley Hospital and Miami Valley Hospital North," Shawn said. "So, it's seven minutes for me to get to either of them,"
"Having access to qualified doctors and medical professionals locally made it much easier for me to maintain my quality of life while I went through this life-changing journey," he added.
Today Shawn is back to being an active father and husband who enjoys bicycling at Five Rivers Metro Parks, traveling, and serving his community church.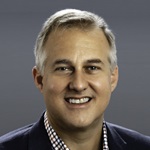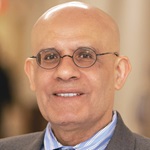 Contact Us
Our cancer team is here for you. Our cancer specialists have access to nationally recognized cancer care protocols and best practices, since Premier Health is a certified member of MD Anderson Cancer Network®, a program of MD Anderson Cancer Center. Our patients benefit from advanced local care backed by the world-renowned expertise of the nation's leading cancer center.
Call the Premier Health cancer hotline at (844) 316-HOPE(844) 316-4673 (4673), Monday through Friday, 8 a.m. to 5 p.m., to connect with a Premier Health cancer navigator.