Leading Cancer Care In Southwest Ohio: MD Anderson Cancer Network Affiliation
Cancer care that adheres to the national standards and the standards of one of the leading cancer centers in the nation is available right in Southwest Ohio.
Premier Health's status as a certified member of MD Anderson Cancer Network®, a program of MD Anderson Cancer Center, makes this high quality of care possible.
Following the lead of the network, Premier Health's team of cancer physicians has access to best practices in cancer treatment, prevention, early detection, and follow-up care. Our facilities and processes undergo regular review to ensure we adhere to the network's quality standards and national cancer care protocols.
Through this affiliation, Southwest Ohio patients who need cancer care can stay close to home, surrounded by the support of family and friends. They receive the best of what we provide locally with the expertise of the nation's leading cancer center.
How Does the Relationship Work?
MD Anderson Cancer Network is designed to advance the mission of eliminating cancer by delivering MD Anderson expertise to community health providers.
As a member of the network, Premier Health's local certified physicians have access to MD Anderson faculty and best practices. They can discuss challenging cases with MD Anderson physicians one-on-one or with a multidisciplinary panel of providers.
For example, a Premier Health physician working with a man who has a complex, advanced prostate cancer can have the patient's case reviewed by a panel of national cancer experts. The Premier Health cancer specialist reviews the most current data and treatments and presents the case to a weekly Multidisciplinary Planning Conference, including MD Anderson faculty and certified physicians across the country. Cancer experts at MD Anderson then recommend or confirm suggestions to help guide the care. The patient can be reassured that he is receiving the optimal treatment for his specific case.
Premier Health physicians certified by MD Anderson Cancer Network also benefit from chart reviews by MD Anderson staff who provide feedback for quality improvement and ensure that national treatment guidelines are being followed.
"Because we are a member of MD Anderson Cancer Network, patients have the best of both: access to local physicians certified by one of the leading cancer centers in the nation, and the comfort of receiving care close to home," summarizes Emily Townsend, MSN, RN, OCN, oncology program manager. "The confidence and peace of mind this brings is priceless."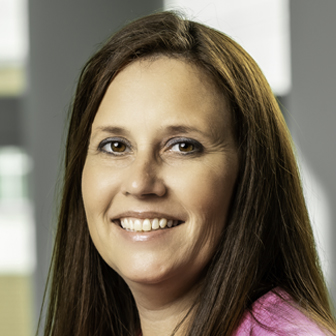 Emily Townsend, MSN, RN, OCN