Rhonda's Story: Educating About Pancreatic Cancer
Rhonda Havig is sharing her experiences with pancreatic cancer in hopes of increasing awareness about the disease.
When she was diagnosed with pancreatic cancer earlier this year, she had some knowledge of it due to her grandfather dealing with the disease in his 80s and publicity surrounding the illness of the late Jeopardy host Alex Trebek.
"I can increase awareness of others by sharing my story. I plan to keep blogging and sharing my story on social media," Rhonda says.
She began sharing information on her diagnosis and treatment on her blog about a week before undergoing surgery April 27, 2021, at Miami Valley Hospital.
"I wasn't seeing many other pancreatic cancer patients sharing their story. So, I wanted to share my story in case it could help anyone else out there. It also provided a way to give updates to a broad group of friends without having to repeat things over and over when they were already difficult to discuss," she says.
An employee of the University of Dayton, Rhonda has worked in web development and information technology most of her career. She also has been writing fiction the past few years.
Her journey began in February when she lost her appetite and felt a little nauseated. The symptoms initially were dismissed as stress, but were followed by very dark urine and itching all over her body. She was most alarmed when she experienced a pale stool, so she first consulted "Dr. Google."
Rhonda was concerned to find mentions of liver disease, hepatitis, and cancer, accompanied by statements in each case to check with a physician.
She turned to her doctor, who ran some tests showing high levels of bilirubin. She was referred to a surgeon for gallbladder removal and told to schedule a follow up with her gastroenterologist.
The surgeon ordered an MRI versus the gallbladder removal. That test showed a mass in the head of her pancreas blocking the bile duct. A meeting soon followed with gastroenterologist Urmee Siraj, MD. She ordered testing and a biopsy and referred Rhonda to surgical oncologist James Ouellette, DO. He explained her options, including surgery using the Whipple procedure to remove the tumor.
Wanting the tumor out as soon as possible, Rhonda selected surgery followed by chemotherapy. She met with an oncologist to discuss the possibilities for chemotherapy. After a successful surgery in the summer, chemotherapy began and continued for several months. She will have a follow-up CT scan soon.
Rhonda thanks many for their support and care during her diagnosis and treatment. The association of Dr. Ouellette and her oncologist with the MD Anderson Cancer Network®, a program of MD Anderson Cancer Center, also increased her confidence in her care, she says.
As she works to educate others through her blog, Rhonda says she emphasizes that people should not dismiss symptoms. "Like any cancer, early detection is key." Rhonda is looking forward to raising awareness through speaking about her cancer journey once she regains more of her energy. "Unfortunately, pancreatic cancer is tough to catch early. I was lucky the tumor blocked my bile duct making me feel sick, which prompted me to go see a doctor."
More research is needed, Rhonda says, noting that as of this year, the pancreatic cancer five-year survival rate is 10 percent.
She also said people need to address their mental and emotional responses to cancer, seeking support from family, friends, and/or professionals.
"You don't have to do this alone, and seeking help is not a sign of weakness or failure. Cancer sucks, and it is not easy," Havig says.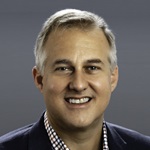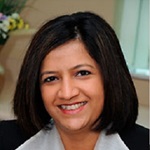 Contact Us
Our cancer team is here for you. Our cancer specialists have access to nationally recognized cancer care protocols and best practices, since Premier Health is a certified member of MD Anderson Cancer Network®, a program of MD Anderson Cancer Center. Our patients benefit from advanced local care backed by the world-renowned expertise of the nation's leading cancer center.
Call the Premier Health cancer hotline at (844) 316-HOPE(844) 316-4673 (4673), Monday through Friday, 8 a.m. to 5 p.m., to connect with a Premier Health cancer navigator.