Raymond's Story: Coping with Hodgkin's Lymphoma
Raymond Board undergoes chemotherapy as he fights Hodgkin's disease. Because his cancer was caught early, he has an excellent prognosis. The importance of early detection is a message he is eager to share with others.
Sitting in a recliner as the chemotherapy medicine slowly drips into his veins, Raymond Board wears a grey Adidas T-shirt that reads in large black and neon green letters, "You Ain't Me." If there were room to spare, the 40-year-old Dayton resident and Hodgkin's lymphoma patient would add the warning: "But you could be me at any moment."
That's the message Raymond wants to share with everyone: Cancer can strike anyone at any time, and the key to beating it is early detection.
It's a message he especially wants to share with his friends and neighbors in the African American community, many of whom view doctors and health care with a suspicious eye, he says.
"My message is, 'Go see a doctor. Trust the doctor,'" says Raymond, sitting for the third hour of his biweekly chemotherapy treatment. "Don't be afraid to save your own life."
He may have missed his own diagnosis had it not been for a blood pressure device at a local grocery store and his girlfriend Danette Marshall's insistence that he see a doctor.
"My blood pressure was 155 over 112. She told me that was pretty high, and that I needed to see a doctor," recalls Raymond, a father of two who worked as a plastic mold-maker before he was laid off.
It took some convincing and prodding by Danette ("I know high blood pressure is a silent killer," she says), but Raymond went the same day to the emergency department at Miami Valley Hospital's main campus. A battery of tests and a biopsy followed, revealing Stage 2 Hodgkin's lymphoma, also known as Hodgkin's disease.
What Is Hodgkin's Disease?
Hodgkin's disease—a cancer of the immune system—strikes an estimated 9,060 Americans a year, killing 1,190, according to the National Cancer Institute (NCI). It's not clear what causes the disease. Hodgkin's isn't linked to a specific genetic or lifestyle factor, says Raymond's oncologist, Tarek Sabagh, MD, of Miami Valley Infection Specialists, who is treating Raymond with colleague Mark A. Marinella, MD, of Dayton Physician Network.
Even so, Raymond felt some lifestyle changes were in order. Healthy living became a priority. He stopped smoking, "cold turkey." He also cut back on fast food and focused more on home cooking that included plenty of fruits and vegetables.
"My life changed 100 percent," says Raymond.
Classical Hodgkin's
Raymond has classical Hodgkin's lymphoma, the most common form of the disease. Symptoms include painless enlargement of lymph nodes, spleen, or other immune tissue; fever; fatigue; a weight loss of 10 percent or more within six months; and night sweats.
Of the four subtypes of the disease, Raymond has the "nodular sclerosis" subtype, which Dr. Marinella calls "the most common and most favorable subtype" in terms of treatment.
Doctors know that most Hodgkin's lymphoma occurs when an infection-fighting cell called a B cell develops a mutation in its DNA. The mutation causes a large number of oversized, abnormal B cells to accumulate in the lymphatic system, where they crowd out healthy cells, and cause the signs and symptoms of Hodgkin's lymphoma.
According to the NCI, one in 436 men and women born in the U.S. today will be diagnosed with Hodgkin's lymphoma during their lifetime. Slightly more men than women get the disease.
Dr. Sabagh says the typical treatment is chemotherapy with or without radiation, depending on the stage of the disease. He says Raymond's prognosis is excellent, given it was caught early. "As a rule, patients are cured from Hodgkin's disease, but we stress the need for long-term follow-up care," says Dr. Sabagh.
Adds Dr. Marinella, "This disease has among the highest cure rates of any adult cancer—which can approach 90 to 95 percent, depending on the subtype and stage and the patient's age. However, untreated, classical Hodgkin's disease is fatal."
Exhausted But Encouraged
Raymond credits his girlfriend with saving his life by urging him to get medical attention. Although he is encouraged by his prognosis, he says the disease "hasn't been a cakewalk."
In the early days of his diagnosis, he says he was haunted with questions of fate and self-doubt. "Am I going to die? What did I do to deserve this?"
Friends, clinging to myth and folklore, urged him to avoid surgery and treatment. "Once they cut on you, the cancer spreads," they told him. Cancer, they believed, meant death.
Then there's the physical and emotional stress of treatment. Chemotherapy—even with drugs to combat its side effects—often leaves him feeling sick and exhausted for days at a time.
A good day, Raymond says, is "when I can stand up." But like many cancer patients, Raymond has discovered the disease has its gifts, too. He learned quickly, for instance, that he has a broad network of friends and supporters, special people who have held two fundraisers to help with mounting medical bills.
The disease has brought Raymond closer to Danette and to his family, too. It's also given him a new appreciation for life, as well as a resolve to share his cancer story with anyone who will listen. "I just want to live," he says. "I've got goals to accomplish, and if I can beat this, I know I can help others beat it, too."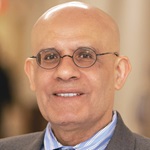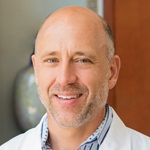 Contact Us
Our cancer team is here for you. Our cancer specialists have access to nationally recognized cancer care protocols and best practices, since Premier Health is a certified member of MD Anderson Cancer Network®, a program of MD Anderson Cancer Center. Our patients benefit from advanced local care backed by the world-renowned expertise of the nation's leading cancer center.
Call the Premier Health cancer hotline at (844) 316-HOPE(844) 316-4673 (4673), Monday through Friday, 8 a.m. to 5 p.m., to connect with a Premier Health cancer navigator.