Karin's Story: Mobile Mammography Promotes Early Detection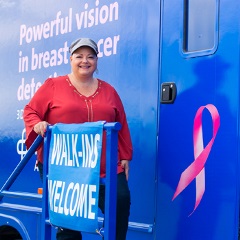 Karin Maney knew she needed a mammogram. Four years had passed since her last one. But as a working professional, wife, and mother of two grown children, taking time away from her full schedule was something that was easier said than done.
"As women," Karin says, "we are often the last ones to care for ourselves, and I admittedly fell into that category."
Karin received several reminders from friends and colleagues to schedule a mammogram. But it was months later before she acted on their concern – when she was given an opportunity simply too good to pass by.
"I was volunteering to help at a Fourth of July celebration at Smith Park in Middletown, and that's when I noticed Atrium Medical Center's mobile mammography coach was parked nearby," she recalls. During a break, one of the women I was working with walked over and got a mammogram, and when she came back she looked at me and said, 'You need to go get one.'"
This friendly nudge has had a big impact on her health today.
A few days after her mammogram, Karin, who lives in Monroe, received a call from the Women's Center at Atrium. The results, she was told, revealed that she needed further testing.
That same week, she received an additional mammogram and sonogram, which led to a needle biopsy . To her great surprise, Karin was diagnosed with aggressive ductal carcinoma.
"Getting that news felt like a kick in the gut. I just kept thinking this sort of thing doesn't happen to me. Breast cancer isn't even in my family history," she remembers.
The Importance Of Early Detection
She's not alone. But Heather Adkins, MD, of Roosevelt Surgical Associates emphasizes the vital importance of routine mammograms.
"Karin had no symptoms. It's important to understand that not every breast cancer presents itself as a mass, which is why a mammogram is so valuable to detect things that a self-examination won't reveal," Dr. Adkins says.
Karin's early detection allowed Dr. Adkins to remove the tumor with a partial mastectomy. Karin's oncologist, Radhika Rajsheker, MD, a medical oncologist/hematologist with the Dayton Physicians Network, determined that she had a good prognosis after she started a course of chemotherapy and radiation.
Many other patients have benefitted from the convenience of Atrium's mobile mammography coach. Anna Meiners, Atrium's manager of medical imaging and breast services, has had a front row seat to these good stories.
"The mobile mammography program was in its infancy back when I first started, and it's been amazing to hear how many cancers have been caught at an early stage as a result," Meiners says. "The convenience it offers is hard to beat. That's why our goal is to be in the community six days out of each week."
Karin has never regretted her visit and now passionately encourages others to take the same advice she was given.
"Make the time to take care of yourself and schedule a mammogram," she says. "Remember, you only have one life."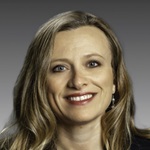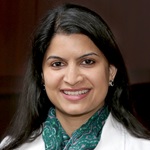 Contact Us
Our cancer team is here for you. Our cancer specialists have access to nationally recognized cancer care protocols and best practices, since Premier Health is a certified member of MD Anderson Cancer Network®, a program of MD Anderson Cancer Center. Our patients benefit from advanced local care backed by the world-renowned expertise of the nation's leading cancer center.
Call the Premier Health cancer hotline at (844) 316-HOPE(844) 316-4673 (4673), Monday through Friday, 8 a.m. to 5 p.m., to connect with a Premier Health cancer navigator.