David's Story: Male Breast Cancer Grounds Local Pilot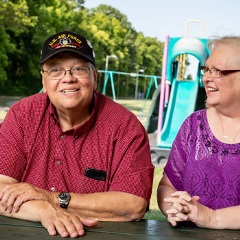 The sky is the limit for David Michael Hall of Huber Heights. As a pilot, he was used to spending hours in a cockpit, but his plane was suddenly grounded when he was diagnosed with breast cancer. His hours in the sky turned to hours in a treatment chair.
The 69-year-old Air Force veteran fought in the Vietnam War. Coming from a military family, he had a love for aviation at an early age and knew he wanted to serve his country.
"Growing up, I wanted to emulate some of my heroes," said David. "I couldn't fly in the Air Force because I needed glasses. But once I got out, I decided to get my pilot's license."
David's many hobbies, including flying, came to a halt in February 2019. While taking a shower, he felt a lump on his right breast.
"I felt something on the right side of my chest," David explained. "I asked my wife about it, and she felt it. She realized something wasn't right about it and we went to the doctor to get checked out."
David had a mammogram and ultrasound at Miami Valley Hospital North n Englewood. He learned he had invasive ductal cancer, the most common type of breast cancer.
"As a man, I never really thought about it," David said. "I was aware that it could happen but didn't think it could happen to me."
Male breast cancer is rare, with only one in 1,000 men being diagnosed. The National Breast Cancer Organization states less than 1 percent of all breast cancer cases develop in men. It's estimated about 2,620 new cases of male invasive breast cancer will be diagnosed in 2020, according to the American Cancer Society.
In April 2019, David met with Charles L. Bane, MD, an MD Anderson Cancer Network® certified medical oncologist and chair of the Premier Health Cancer Institute. Dr. Bane provided David with a detailed look into his care plan.
"For those who have an aggressive or fast-growing form of cancer, we initiate a treatment to shrink the cancer first before having surgery," said Dr. Bane. "In David's case, we determined he would need six rounds of chemotherapy before his mastectomy. It's a very effective method to manage the cancer."
After David's six initial chemo treatments, he received a mastectomy at Miami Valley Hospital North from MD Anderson Cancer Network® certified physician Thomas Heck, MD, FACS, of Gem City Surgeons.
"The good news about breast cancer is that the vast majority of people have a very good outcome," said Dr. Heck. "Even in advanced cases of cancer, there are great treatments we can do to cure the cancer and help people become cancer survivors. But early detection is the key."
David spent two days at the hospital, recovering from his mastectomy.
"As a man, there's not much tissue there at all," said David. "They have to take the whole breast and tumor."
David was then onto another uphill challenge – he would undergo another 14 rounds of chemotherapy.
"The first six chemo treatments before the surgery were tough on everyone – my family, friends, and me," recalled David. "The 14 treatments after surgery were much easier."
The most difficult side effect David experienced during his chemotherapy was neuropathy in his hands and feet.
"I put a credit card into the gas pump, and I can't pull it out," said David. "Right now, I don't have any strength in my fingers. I asked people a couple of times at the gas station to help me get my credit card out of the machine. The looks I got were pretty funny. Now I carry a pair of pliers with me to pull the credit card."
"Neuropathy is a potential side effect rom many forms of chemotherapy, including the type that David received," explained Dr. Bane. "For many people, it does get better. In many cases it will resolve after treatment is finished, but it can take many months or even a few years."
David described his journey with cancer as eye-opening. He credited his support system of family, friends, and faith for getting him to this point.
"People rise up out of nowhere," said David, emotion in his voice. "People who are in the chemo room would stop by and take my hand and say they would be praying for me; others would look into my eyes and nod. It's life-changing."

David has become an advocate and educator to men in the community about the tell-tale signs of breast cancer.
"A lot of my guy buddies were asking questions," David said. "I've been telling my male friends that they need to check themselves. Even ask your wife to check you – she knows what to look for. There's nothing embarrassing about it. It may save your life."
David's doctors said his optimistic mindset throughout his 16-month battle with cancer made a difference.
"David had a great attitude," said Dr. Bane. "Dealing with it, dealing with the day-to-day shock of it can be a challenge. David really rose to the occasion and kept a positive attitude."
David said his positive outlook comes from his time in the air. He embodied the Air Force's "Fly-Fight-Win" spirit to keep him going.
"Flying a plane is like life," said David. "If you don't focus on flying the aircraft – you're going to crash. You can't let anything take your focus off that."
While his plane will remain on the tarmac for the foreseeable future, his positive spirit continues to reach new heights.
"The whole key about flying is that you need to fly the plane," explained David. "If something happens, when things go bad, you need to fly. You don't have time to mess with anything else. You need to focus on just flying. When you fly it, most other problems will work out."
David caught his breast cancer after a self-examination. Men should be aware that breast cancer does occur in the male population. If you are a male and notice a change in your breast, schedule an appointment with your primary care provider right away. If you do not have a primary care provider, search for one now.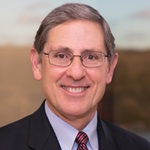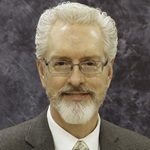 Contact Us
Our cancer team is here for you. Our cancer specialists have access to nationally recognized cancer care protocols and best practices, since Premier Health is a certified member of MD Anderson Cancer Network®, a program of MD Anderson Cancer Center. Our patients benefit from advanced local care backed by the world-renowned expertise of the nation's leading cancer center.
Call the Premier Health cancer hotline at (844) 316-HOPE(844) 316-4673 (4673), Monday through Friday, 8 a.m. to 5 p.m., to connect with a Premier Health cancer navigator.