David's Story: Cutting-Edge Cancer Surgery an Engineer Could Love
David Steele, a father of five and retired engineer, still thinks like an engineer. When he learned he needed major cancer surgery his analytical mind went to work. He researched, weighed his options, and calculated the odds.
David's journey began with occasional difficulty swallowing. This annoyance became a real problem when he was out to dinner with his wife, Nancy, he recalls. "I was chewing chicken and absolutely couldn't swallow it at all."
His family doctor ordered an endoscopic exam, which showed that David had a tumor in the lower part of his esophagus, where it meets the stomach.
David's primary care physician referred him to oncologist Gregory Rasp, MD of Dayton Physician Network, who mapped out how they would tackle the tumor. The first step was a combination of 28 radiation treatments and chemotherapy.
Tests indicated that the prescribed therapy was shrinking the Stage 2 tumor. Though the chemotherapy fatigued him, David said he felt pretty good, all in all.
A Good Candidate for Robotic Surgery
Dr. Rasp referred David to a surgical oncologist who said that the tumor had shrunk enough to be removed surgically. And, she said, he was a good candidate for less-invasive robotic surgery. The oncologist teamed up with thoracic surgeon Jose Rodriguez, MD of Cardiothoracic Surgery Associates to perform the operation.
Being an engineer, David did a lot of research about robotic surgery. He was pleasantly surprised to learn that Miami Valley Hospital was then one of only three Ohio hospitals performing robotic esophagogastrectomy procedures, which remove the esophagus and part of the stomach and reconstruct the esophagus with other tissue.
"Dr. Rodriguez converted about a third of my stomach to replace the diseased portion of esophagus," David explains.
Dr. Rodriguez said four small incisions were made in David's stomach through which the cancerous tissue was removed. Then the stomach was detached from the esophagus, leaving a gap. To close this gap, Dr. Rodriguez said, "I made four incisions in his chest area through which I pulled up the stomach to reattach to the esophagus."
A Quick, Relatively Pain-Free Recovery
Although he remembers little from the three days following the procedure, David knows he was allowed no food or drink. "I had a feeding tube and a chest tube, but I really had very little pain," he recalls. "I don't believe my pain level ever went beyond 4 (on a scale of 1 to 10)."
David credits the less-invasive, robotic surgery to his remarkable recovery. "I had a normal Thanksgiving dinner three weeks after surgery." Because part of his stomach was stapled off to build a new esophagus, David lost 65 pounds. "I eat whatever I want, but I can't eat as much. I needed to lose weight anyway."
Dr. Rodriguez said the less-invasive surgery makes the experience much easier on patients. "They have been on radiation and chemotherapy and are weak. By doing this less-invasive surgery, they recover faster, and they get back to a normal life quicker." He also said pain can be much less with robotic surgery.
David underwent additional chemotherapy for a few more months, and his prognosis is excellent. Dr. Rodriguez explains that about five days following surgery, the patient drinks a liquid contrast, and an X-ray shows how the new connection is healing. "My swallow test showed no leaks," David said.
'The Preferred Place to Be'
David credits his physicians' confidence and enthusiasm about this procedure for his own confidence. "No way would I have believed a procedure like this could have been done in Dayton, Ohio. Miami Valley Hospital—in my estimation—is the preferred place to be."
Three months after his surgery, David was 90 percent back to normal. He credits his faith, the support of his family and his church, and his confidence in his medical team.
Unfortunately, esophageal cancer is not usually detected until advanced stages. David, though, discovered his cancer fairly early. "If you are diagnosed with cancer, it's not the end of the world, and the care you need is right here in Dayton."
Dr. Rodriguez said some of the early symptoms of esophageal cancer include consistent, severe heartburn and weight loss.
Dr. Rodriguez accepted David's invitation to speak at Sulphur Grove United Methodist Church, which has begun a ministry called Cancer Companions. This ministry, says David, is more important to him now than ever. "It was wonderful," Dr.Rodriguez says. "I believe we were able to help other people."
And David adds, "I want people to know a cancer diagnosis is not a death sentence."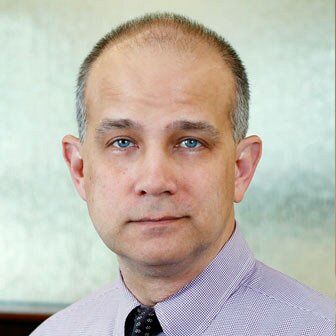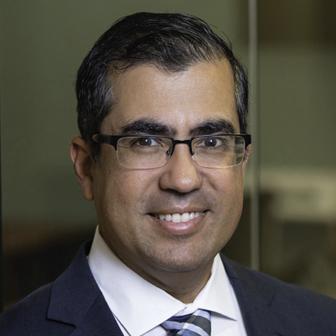 Keeping You Safe During COVID-19
You will find new safety measures in place when you schedule appointments and come to our facilities — all with the goal of keeping you safe as we care for you.
Contact Us
Our cancer team is here for you. Our cancer specialists have access to nationally recognized cancer care protocols and best practices, since Premier Health is a certified member of MD Anderson Cancer Network®, a program of MD Anderson Cancer Center. Our patients benefit from advanced local care backed by the world-renowned expertise of the nation's leading cancer center.
Call the Premier Health cancer hotline at (844) 316-HOPE(844) 316-4673 (4673), Monday through Friday, 8 a.m. to 5 p.m., to connect with a Premier Health cancer navigator.