Sandi's Story: Surrounded By a Caring Team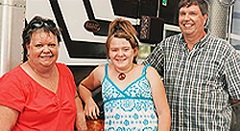 Two weeks before she was scheduled for her routine annual mammogram in September 2009, Sandi Bradbury discovered a lump in her right breast.
"It surprises you, that's for sure," says Sandi, a Liberty Township resident who helps her husband, Doug, operate a family business, Bradco Trucking, in Monroe. "You don't think it can happen to you. But then you do what needs to be done."
This grandmother of five boys saw her family doctor right away. He told her the mass was "very tiny."
A diagnostic mammogram at The Wilbur and Mary Jean Cohen Women's Center at Atrium Medical Center revealed a two-centimeter mass. A biopsy revealed that the tumor was cancerous.
Action Plan
Sandi was impressed with how an entire team of people at Atrium came together to formulate a plan to increase her chances of becoming a cancer survivor.
"I was given information, options, and recommendations. I always knew what was going on."
The first step was a lumpectomy, performed as outpatient surgery at Atrium. The entire Bradbury family was overjoyed to learn the cancer had not spread to her lymph nodes.
"Treatment for breast cancer has become very individualized," says Mridula Reddy, MD, medical oncologist with Dayton Physicians Network. "Based on the type of tumor Sandi had, I advised her that she would benefit from chemotherapy. In her case, chemotherapy would increase survival and decrease the risk of the cancer returning."
Dr. Reddy recommended four cycles of chemotherapy, which Sandi completed in a three-and-a-half-month period. Sandi knew that losing her hair was a likely side effect.
"Taking a shower was hard, finding my hair coming out," she recalls. "I just decided to shave my head, and you know what, my husband and son shaved their heads. That level of support makes a difference."
Radiation therapy was another weapon in the fight to keep Sandi cancer-free. Under the direction of Ryan D. Steinmetz, MD, radiation oncologist with Dayton Physicians Network. Sandi had radiation treatments over a six-week period at the Compton Center on Atrium's campus.
"People used to think they had to travel for the best in radiation," Dr. Steinmetz says. "But, since a big investment was made to build Atrium Medical Center for this community, we offer cancer treatment options found at the nation's leading hospitals."
Surrounded By Support
Dr. Steinmetz adds that new treatments allow radiation to focus on the tumor itself while limiting exposure to surrounding organs. Throughout her treatments, Sandi never missed a day of work. She earned a reputation at Atrium for her positive attitude—but she's quick to say much of it was because of the people she encountered.
"Every step along the way, I met wonderful doctors, nurses, technicians, and other patients," Sandi says. "Even just a hospital person passing through an area would be friendly to me. Being surrounded by kindness puts you in a better mood to keep going."
She has high praise for Atrium's breast care coordinator, Phyllis Rudokas, RN. "Not only did Phyllis coordinate appointments and make sure I knew what the steps were, but she also kept me from getting overwhelmed. She was with me for appointments and to get treatments started. She held my hand in more ways than one."
She's One In 2.5 Million
According to the American Cancer Society, Sandi is one of more than 2.5 million breast cancer survivors in the United States. She has regular checkups and follows a hormone-manipulation medication plan to ensure she stays in that happy group for the long haul.
She's also one in a million to her family, including son Greg, daughters Lisa and Michelle, and stepdaughters Sarah and Brooke.
Now this energetic grandma has found herself with a new role, recently assuming custody of Lexi, her 13-year-old niece. "Lexi doesn't let me be a couch potato," she says with her hearty laugh. "And neither do my five grandsons."
Sandi may be busy, but she has time to reflect on her battle with cancer.
"Could I have done it without my family and without my church family at Oasis in Middletown? It would have been hard. And I know I couldn't have done it without my talented and supportive team at Atrium."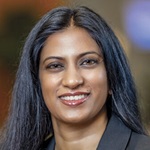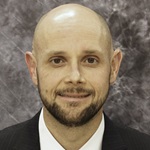 Contact Us
Our cancer team is here for you. Our cancer specialists have access to nationally recognized cancer care protocols and best practices, since Premier Health is a certified member of MD Anderson Cancer Network®, a program of MD Anderson Cancer Center. Our patients benefit from advanced local care backed by the world-renowned expertise of the nation's leading cancer center.
Call the Premier Health cancer hotline at (844) 316-HOPE(844) 316-4673 (4673), Monday through Friday, 8 a.m. to 5 p.m., to connect with a Premier Health cancer navigator.