System Hospital News: October 2019
Atrium Medical Center
New leadership has joined Atrium Medical Center. Jeanna Severt has assumed the role of human resources director at Atrium after the retirement of Do Perry. Jeanna had been the HR director for the Premier Physician Network since 1999. Jeanna will report to Stacey Lawson, VP of HR Operations, with a matrix reporting relationship to Dr. Keith Bricking, president of Atrium Medical Center.
The marketing department hosted a VIP Scrub Top Tour of the hospital for local education and nonprofit leaders. The evening event took these leaders behind the scenes of hospital areas not typically seen by the public. Atrium COO and CNO Marquita Turner provided an update on hospital operations and services before groups toured the Cancer Center, Surgery Center, inpatient and outpatient rehabilitation floor, the Senior Emergency Department and Emergency Trauma Center, and the Wound Care Center.
The Franklin Area Chamber of Commerce, representing businesses in one of Atrium's key communities, held its September luncheon meeting at the hospital. Dr. Keith Bricking was the featured speaker, answering questions and providing an update on hospital operations and services.
An estimated 400 people participated in the Butler/Warren County Heart Walk along the hospital's walking trail. More than $77,000 was raised from all teams, including Atrium Medical Center, whose employees helped the hospital beat its fundraising goal of $25,000. Local media as well as Cincinnati newspaper and television media provided coverage of the event.
The Lebanon Area Chamber of Commerce presented Atrium with the Friends of Education Award during the chamber's annual awards dinner. The award is in recognition of the hospital's efforts to expose students to health care careers. Local high schools, including Lebanon, Kings, Mason, Middletown, Monroe and Franklin, will be touring Atrium over the next month to learn more about careers in health care.
More than 500 Atrium staff members attended a Premier Healthy Living employee health fair. During the event, attendees scheduled mammograms; Premier Community Health administered flu shots; and T-shirt sales raised money for the Friends in Need (FIN) Fund at Atrium Medical Center Foundation.
Dr. Brandon Bell, who recently joined Monroe Medical Center, partnered with hospital representatives to promote his practice prior to Monroe High School's first home football game of the season. Atrium has also promoted services at Middletown, Franklin and Madison high school football games this season.
Miami Valley Hospital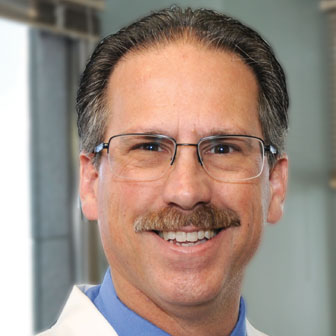 In recognition of September as Sepsis Awareness Month, Premier Health on Sept. 17 hosted "Sepsis Symposium 2019: Managing Sepsis Through the Continuum of Care--pre-hospital to post-discharge." The event featured Dr. Randy Marriott, Medical Director EMS Center of Excellence.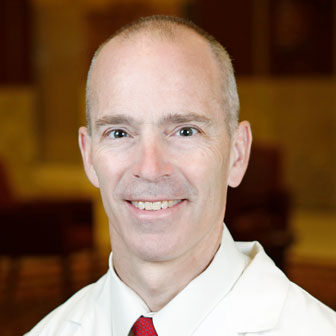 Premier Health on Sept. 10 hosted a free joint pain seminar on hip and knee pain to include information on a variety of joint health topics, such as innovative surgical and non-surgical treatment options to help restore mobility and reduce pain caused by arthritis and other conditions.
The evening included a presentation, open forum panel discussion, and Q&A session with our specialists, Mathew Lawless, MD, orthopedic surgeon, and Scott Johnson, PT, physical therapist.
Champions of Hope honored four remarkable individuals in the fight against cancer in September. Hosted by the MVH Foundation, proceeds from this event expand and enhance integrative therapy programs for MVH oncology patients. The 2019 honorees are:
Person Of Inspiration - Christine N. Broomhall, RN, MS, BSN
Cancer Caregive - Pamela M. Madden, CNMMS
Cancer Survivor - Willis "Bing" Davis
Medical Professional - Elizabeth A. "Beth" Delaney, DNP, CNS, FNP-BC, OCN, ACHPN
Presented by Premier Healthy Living, the Miami Valley Hospital Employee Health Fair took place in September. This event provided many internal and external health and wellness vendors, flu shots, and raffle prizes. Employees were able to earn Healthy Living points.
A community tailgate event marked the first anniversary of Miami Valley Hospital's free-standing emergency center in Miamisburg on Sunday, Sept. 29. With quick access from Interstate 75, the Austin Boulevard Emergency Center provides full-service, 24-hour emergency care to patients with minor to severe injuries and conditions. Free flu vaccines were available during the tailgate event, and community members will be treated to tailgate-style food, costumed characters for children (including McGruff the Crime Dog), games and giveaways. Emergency vehicles, including CareFlight Air and Mobile Services, were on hand and everyone was able to meet physicians and staff.The Austin Boulevard Emergency Center features 12 emergency beds, including two trauma bays. It is staffed by board-certified emergency medicine physicians from Miami Valley Hospital. [PHOTOS FOLLOWS]


Miami Valley Hospital's Level 1 Trauma Center held its annual trauma survivors celebration on Sept. 10. Five trauma patients, all of whom were treated at the hospital, were recognized for overcoming tremendous odds on their journey to recovery. The honorees included:
Mike Ashton, an avid dirt bike racer, who during a race hit a guardrail, skipped and crashed the side of his chest, leaving him with serious rib injuries.
Chris Boykin, who was involved in a single car accident and had to be extricated from his mangled car.

Shane Homan, JV football player from Coldwater who was running with the ball, got tackled and sustained injuries.
Angela McCane, who was a passenger in a car accident where the car also caught on fire, with Angela trapped inside.
Jessica Roberts, who was attacked with a knife by someone she thought she could trust. She managed to get away and eventually was transported via CareFlight to Miami Valley Hospital. Also recognized were first responders involved in the Memorial Day tornadoes and the mass shooting incident in the Oregon District.


Upper Valley Medical Center
Ray Phillips has been named to the new position of director of security for the UVMC Department of Public Safety. Ray was director of campus police for Good Samaritan Hospital from 2011 through 2018 and has been assisting with the UVMC Security Department this year. Under his leadership, UVMC will transition over the next year to a department of public safety staffed by trained, armed security specialists with a service-oriented focus. The security team will emphasize being visible and proactive, and these specialists will receive training through the Ohio Police Officers Training Academy along with additional training in verbal de-escalation skills.
From Sept. 24 through 26, UVMC completed a survey with TiER1 Performance Solutions (COMPASS Clinical Consulting) to help uncover potential gaps in processes, safety, and patient care as well as keep current on regulatory changes to prepare for successful surveys. The surveyors identified areas to be addressed to achieve best practices and spoke very highly of the staff and team for being very interactive with process discussions and collaboration.
UVMC/Premier Health was signature sponsor of the Go Red for Women/North Luncheon and Wellness Fair Sept. 5 at the Fort Piqua Plaza. Hosted in conjunction with the American Heart Association, the event was attended by approximately 200 participants. UVMC professionals provided free health screenings, wellness counseling, education, and handouts.
UVMC/Premier was presenting sponsor of the first Troy PorchFest hosted by Troy-Hayner Cultural Center on Sept. 14 in Troy's Southwest Historic District. This new community event – featuring porch performances by 36 local bands, an artisan village, student recitals, sponsor tents and food vendors – drew an estimated crowd of more than 1,000 attendees.
UVMC managers provided seven interactive booths at the first "Made In Miami County" Expo Sept. 24 at the Miami County Fairgrounds. The event, hosted by the Troy Chamber of Commerce and Troy Development Council, was held for all 8th grade students in Miami County schools to provide career education and an opportunity to interact with professionals in a variety of employment fields.
A free PSA Prostate Cancer Screening was provided Sept. 23 and Sept. 30 at the UVMC Cancer Care Center. The two-part event, provided in conjunction with Dr. Robert Kohut of Premier Health Urology in Troy, included a blood draw for PSA test followed by physician consult.
The UVMC Diversity Committee hosted a quarterly Celebrating Diverse Cultures event for the UVMC family Sept. 17 in the hospital cafeteria. The event, presented as part of Premier Health Hispanic Heritage Month, featured an educational presentation on Cuba by Dr. Julio Soto followed by a tasting of Cuban cuisine and culture.
Back to the October 2019 issue of Premier Pulse