Provider Profile: Dr. Randy Marriott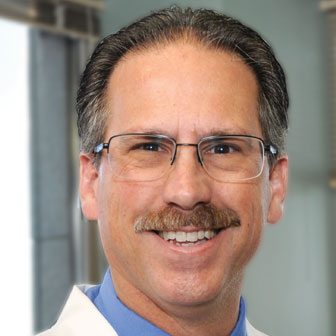 What is your clinical specialty?
Emergency medicine with subspecialty certification in EMS
Where did you go to school?
Boonshoft School of Medicine at Wright State University
What brought you to Premier Health?
The desire to work at the Emergency Trauma Center at Miami Valley Hospital
Why did you choose medicine as a career?
I trained as an EMT and paramedic during my undergraduate years and decided to pursue a career in emergency medicine.
Who are the people who influenced and/or mentored you?
Norm Schneiderman and Tom Long
What is one thing most people don't know about you?
I have been to all 50 state capitals.
Where is your hometown?
I grew up in Cincinnati, but I have been in Dayton since 1985.
What, if any, sports team(s) do you cheer for?
Cincinnati Reds and Cincinnati Bengals
What is the last book you read?
"Dead Wake" by Erik Larsen
What is your favorite song in your playlist?
"Have You Forgotten?"
What is your favorite food?
Skyline Chili
What is your favorite hobby?
Martial arts
What is your favorite animal, and why?
Dogs - due to their unconditional loyalty
Where is your favorite vacation spot, and why?
Anywhere I have not been previously
Describe something (a thing, person, place, experience, etc.) for which you are especially thankful:
My wife, children, and grandchildren (one and two on the way)
Pick a Side
iPhone or Android?
iPhone
Early bird or night owl?
Early bird
Beach bum or mountain hiker?
Mountain hiker
Dress shoes or tennis shoes?
Tennis shoes
Paperback or e-reader?
Paperback
Coffee or tea?
Definitely coffee
Cooking or baking?
Cooking
Sweet or salty?
Sweet
Back to the October 2020 issue of Premier Pulse