Premier Health's Orthopedic and Sports Medicine Services Continue to Grow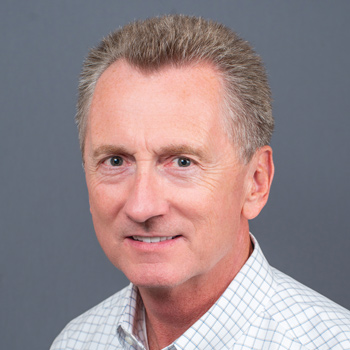 By Gary Blake, vice president, service line integration, orthopedics and sports medicine
The Orthopedic and Sports Medicine Institute, led by Mike Herbenick, MD, and Paul Peters, MD, continues to make steady progress in introducing best practices that improve quality and service. A few of our initiatives include establishing a care path for outpatient joint replacement, the Joint Centers of Excellence, delineation of privileging, and hand call expansion. Sports Medicine has focused on access, concussion management, and technology.
A clinical collaboration of orthopedic surgeons, anesthesia, nursing, and administration developed a care path for the management of outpatient joint replacements. CMS introduced policy changes this year that placed knee joint arthroplasty on the IP and OP list. As a result, the joint care path was modified to include best practice for outpatient joint replacement starting at Miami Valley Hospital South. To date in 2018, we have done more than 25 cases with patient stays ranging from 10 to less than 24 hours. Industry projections state that 20 percent of all joint replacements will be outpatient by 2022.
The Orthopedic Institute also brought forth a recommendation that a joint center of excellence be developed to include Upper Valley Medical Center, Good Samaritan North Health Center (Miami Valley Hospital North as of July 23, 2018), Miami Valley Hospital South, and Atrium Medical Center, and a commitment has been made to institute best practices in each of these facilities to strengthen the joint network across Premier Health. With the closure of Good Samaritan Hospital's (closed in 2018) main campus on Philadelphia Drive later this summer, the Orthopedic Institute integrated the delineation of privileges for the systems. This will provide clarity for all orthopedic surgeons regarding core and specialty privileges, as well as strengthen continuity.
The Orthopedic Institute was actively involved in the expansion of the hand call coverage service, led by Rannie Al Samkari, MD. The hand call coverage expansion ensures clarity regarding patients with hand injuries who come to all Premier Health facilities. Miami Valley Hospital is the hub for all acute injuries that need immediate care, while hand surgeons will work with Emergency Department physicians to manage other non-acute hand injuries.
The Sports Medicine subcommittee of the Orthopedic Institute has been very active in establishing protocols regarding use of the InSite helmet sensor technology for high school football players – a new technology that some schools have put into place. Sports Medicine physicians on the subcommittee worked with several athletic directors to create a protocol for collecting and using data from the helmets. The subcommittee will continue to meet with athletic directors heading into this year's season. Other technologies are in development, and Premier Health is communicating with manufactures to remain a leader in concussion management.
Premier Health has the largest number of school partnerships in Ohio, and creating access for our athletes continues to be a priority. Premier Health has seen a significant increase in referrals in the first four months of 2018.
Back to the May 2018 issue of Premier Pulse