Physician Profile: Dr. Stewart Adam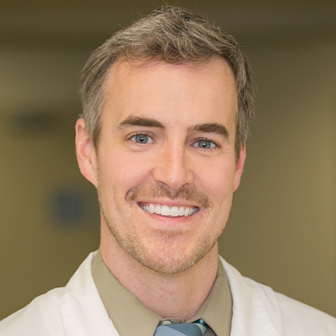 Stewart Adam, MD, otolaryngologist
What is your clinical specialty?
Otolaryngology, head and neck surgery – (ENT)
Where did you go to school?
Dartmouth College in Hanover, New Hampshire (majored in history and philosophy)
University of Cincinnati College of Medicine, medical school
Yale-New Haven Hospital for my surgery intern year and residency training
What brought you to Premier Health? 
The opportunity to create a full-service otolaryngology-head and neck surgery practice based in a positive culture and being able to serve the people of the Miami Valley in partnership with the best health care system in the region.
Who are the people who influenced and/or mentored you? 
My parents and family; coaches; teachers; excellent professors; friends during medical training; and my awesome wife.
What is one thing most people don't know about you? 
I have not been on social media for almost 10 years.
Where is your hometown?
I have identified with many places as home, but Dayton, Ohio takes the distinction of hometown.
What, if any, sports team(s) do you cheer for?
I am a big college basketball and football fan. Love the University of Michigan Wolverines, and of course, the University of Dayton Flyers. I enjoy following a number of other sports more peripherally, such as pro tennis.
What is the last book you read? 
Read "Cougar Crossing" to my kids last night; seem to be piling up the children's literature books on a nightly basis. I recently re-explored Dostoevsky's "The Idiot," and my favorite absurd conclusion of all time, "beauty will save the world."
What is your favorite song in your playlist? 
Not a clear frontrunner, no playlist. I love independent music, currently enjoying Jungle (electronic music) and Andy Shauf (indie folk rock/pop).
What is your favorite food?
I would have to go with Uncrustables (thank you to Premier Health Food Services for introducing us a few years ago).
What is your favorite hobby?
Spinning bike ride every morning.
What is your favorite animal, and why?
My three dogs, Bender, Loveday, and Efa
Where is your favorite vacation spot, and why?
We have not traveled much the last few years, but we just took a trip to Hilton Head Island, South Carolina and my family loved it - alligators and dolphins and easy beach days.
Describe something (a thing, person, place, experience, etc.) for which you are especially thankful:
My wife, Althea, for being the greatest support of all time and an amazing mother to our five kids and bringing that sixth kid along so well. She is due in October.
Pick a side
iPhone or Android?
iPhone (just upgraded my iPhone 4 to the new one)
Early bird or night owl?
Early bird
Beach bum or mountain hiker? 
Mountain hiker
Dress shoes or tennis shoes?
Tennis shoes (all black, can pass as dress shoes)
Paperback or e-reader? 
Paperback
Coffee or tea?
Coffee (although bcca amino pre-work out beverages are a nice substitute)
Cooking or baking?
Cooking (does reheating count as cooking?)
Sweet or salty?
Sweet
Back to the August 2021 issue of Premier Pulse