Meet the Movement Disorders Center Physician Team
The Movement Disorders Center at the Clinical Neuroscience Institute (CNSI) has recently expanded its scope of services with partnership of the Midwest's first Brain Mapping Center and clinical research trials through the Parkinson Study Group. The center is led by a comprehensive team of physicians: Mary Feldman, DO, a fellowship-trained movement disorders specialist; Daniel Gaudin, MD, PhD, a fellowship-trained functional neurosurgeon; and Fadi Tayim, PhD, a neuropsychologist with fellowship training in brain mapping. Along with advanced practice providers, comprehensive nursing care, and physical, occupational, and speech therapists, the CNSI Movement Disorders Center is proud to be giving patients more advanced treatment options closer to home.
The CNSI Movement Disorders Center offers specialized care for patients in Southwest Ohio for movement disorders, including:
Ataxia
Dystonia
Essential tremors
Gait disorders
Huntington's Disease
Parkinson's Disease*
Spasticity
Tics and Tourette's
Our specialists use a multidisciplinary team approach to meet patient needs, and they remain engaged in movement disorder research and clinical trials and offer advanced treatment resources such as:
Medications tailored to individual needs
Deep brain stimulation and programming
Comprehensive neurocognitive testing, including brain mapping
Baclofen pump evaluations, implants, programming, and refills
Botulinum toxin injections
Comprehensive nursing care
Physical therapy
Occupational therapy
Speech therapy
Parkinson's "Big and Loud" therapy
*The Movement Disorders Center is a participating member of the Parkinson Study Group.
Movement Disorders Center Physician Team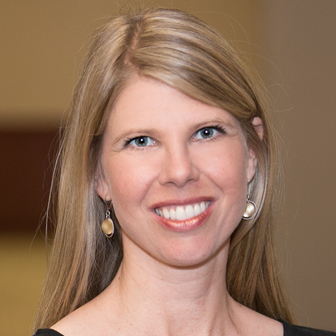 Mary Feldman, DO, Director, Movement Disorders Center
Board certified in neurology and movement disorders
Graduate of Lake Erie College of Osteopathic Medicine (Pennsylvania)
Completed residency at Hamot Medical Center/University of Pittsburgh (Pennsylvania)
Completed fellowship at Cleveland Clinic (Ohio)

Daniel Gaudin, MD, PhD, FACS, Director, Functional Neurosurgery
Graduate of Montreal University College of Medicine (Canada)
Completed residency at Montreal University (Canada)
Completed fellowship at Montpellier University (France)
American College of Surgeons, fellow

Fadi M. Tayim, PhD, Director, Brain Mapping Center
Fellowship trained in neuropsychology and brain mapping
Completed doctoral training at Stanford University and the Pacific Graduate School of Psychology (California)
Completed residency at Geisel School of Medicine at Dartmouth (New Hampshire)
Completed fellowship at Geisel School of Medicine at Dartmouth (New Hampshire)
To refer a patient with a neurological movement disorder, call (937) 438-7500 or search for Clinical Neuroscience Institute in Epic and include "Direct Referral to Dr. Feldman" in the comment section. Non-Epic practices can use the Clinical Neuroscience Institute referral sheet. We also welcome referrals from neurologists who need consultation or advanced treatment for complex movement disorder patients.
Back to the October 2018 issue of Premier Pulse