Maintaining Excellence and Expanding Care through Premier Health Neuroscience Institute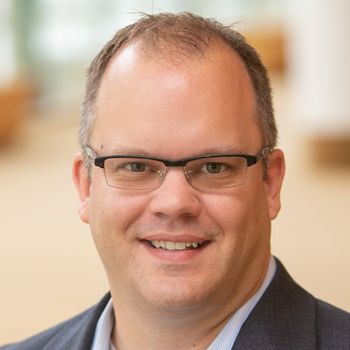 By Jason Merritt, vice president of Premier Physician Network specialty services, service line vice president for neurosciences
In February, Miami Valley Hospital underwent survey review for the Joint Commission's Comprehensive Stroke Center certification. This is the second recertification visit since the original certification in 2015. The certification requires rigorous adherence to the Joint Commission guidelines, along with continuous growth and improvement. As a Comprehensive Stroke Center, Miami Valley Hospital maintains multiple teams of physicians ready to care for patients at every stage of the stroke process. This includes 24/7 availability of neurointerventional procedures, neurosurgery, and neuro-critical care, as well as advanced imaging capabilities, post-hospital care, and stroke research. The stroke program also relies heavily on the work of EMS and emergency department personnel to serve as initial points of contact. The recertification maintains Miami Valley Hospital's status as the region's only Joint Commission Comprehensive Stroke Center. 
In addition to providing world class stroke care at Miami Valley Hospital, Premier Health is utilizing telemedicine to extend the reach of our neuroscience expertise across the region. The TeleStroke network provides 24/7 emergent evaluation and acute intervention for stroke alerts in both the emergency rooms and inpatient settings. The Premier Telestroke network currently serves nine hospitals, including three rural non-Premier facilities. In 2018, the telestroke network evaluated more than 500 patients via our telestroke platform. The network is currently in discussions to add more sites to our network.
NEUROne is the nonemergent, inpatient general neurology tele-consultation service at Upper Valley Medical Center, Miami Valley Hospital North, and Miami Valley Hospital South. Since starting in October 2018, about 350 patients with diagnoses such as ischemic stroke, altered mental status, encephalopathy and seizure have been seen through the program. The goal of the NEUROne program is to provide high quality neurology consultations while avoiding unnecessary transfers across Premier Health. In 2019, NEUROne will be adding sites outside of the health system. 
The Premier Health Neuroscience Institute continues to lead the region in providing high quality care. The Institute also is leading the development of programs and technology to extend the reach of our services to our regional partners and beyond. 
Back to the March 2019 issue of Premier Pulse