Intensifying Our Battle Against Cancer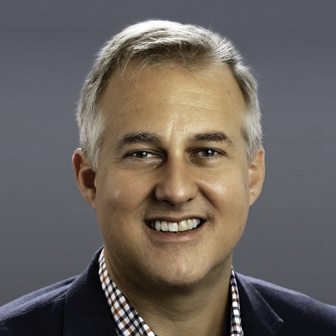 By Lori Scalise, system director, service line oncology, Premier Health; and James Ouellette, DO, clinical chair of the oncology service line, Premier Health
As we finish yet another year of unprecedented change while fighting cancer and the impact of COVID-19, we are truly hopeful that new preventive screening programs, diagnostic tools and technology, and access to timely care and innovative treatments will move us closer to winning the battle for a healthier future with our family and friends.
As Southwest Ohio's only certified member of MD Anderson Cancer Network®, a program of MD Anderson Cancer Center, one of the nation's top-ranked cancer centers, Premier Health brings world-renowned cancer care and expertise to our patients. Through our strong physician collaboration, patients benefit from high quality, well-coordinated cancer care close to home and surrounded by family and friends.
During 2021, Premier Health's cancer team focused on these key priorities:
Cancer prevention and survivorship – With the impact of COVID-19, we assisted patients in catching up with cancer prevention screenings for hereditary cancers by increasing access to genetic testing and counseling in our Premier Physician Network primary care and ObGyn offices. Reducing the time from cancer detection to earlier cancer treatment and survivorship is critical to our mission across all cancer types. We will further develop this program in 2022 to include pre-survivorship planning for patients.
Expanding access to cancer care – We have expanded access in our hospital-based infusion departments and recruited additional hematology and oncology specialists to create the new Premier Blood and Cancer Center practice for patients at all Premier Health cancer centers. Our vision is to create a destination of care close to home that provides a seamless experience for our patients by offering a healing environment, multidisciplinary care team approach, full continuum of cancer care, and supportive services from diagnosis through survivorship.
Access to MD Anderson oncology clinical trials – We are committed to offering our patients access to oncology clinical trials. Through physician collaboration and leadership, our network membership with MD Anderson Cancer Center, and the help of our foundations and donors, we continue to elevate our comprehensive cancer care and have developed infrastructure to better support, screen, and manage patients on clinical trials. If you are interested in participating in oncology clinical trials, or referring patients, please reach out to Darinda Reis, oncology clinical trial supervisor, at 937-438-7882 or Amanda Musser, system director of oncology operations, at 937-776-6010.
Lung Nodule Evaluation Program – A system-wide Lung Nodule Evaluation program has been approved and is set to launch in 2022. Premier Health's Oncology Institute and the lung disease team identified as a priority an opportunity to develop a formal Lung Nodule Evaluation Program to support preventive lung cancer screening for earlier diagnosis and cancer growth initiatives. More information on this program will be shared as the services become available.

---
As the Premier Health Cancer Institute looks forward to the new year ahead, we will continue to focus on improving and expanding our cancer prevention, diagnostic tools, nurse navigator program, innovative treatment options, infusion care sites, and access to clinical trials — all with the goal of improving the survivorship of our patients.
I am grateful for the collective efforts of our cancer care team, including our skilled physicians, nursing staff, nurse navigators, leadership, and others who are committed to walking together with patients and their loved ones during their cancer journey — with much respect, compassion, and hope.
Sincerely,
James Ouellette, DO, FACS
Clinical Service Line Director – Oncology
Certified Physician with MD Anderson Cancer Network®
Back to the February 2022 issue of Premier Pulse