CompuNet Respiratory Virus Test Options
While the winter season typically means an increase in respiratory viruses, this year has seen a significant rise in flu cases along with respiratory syncytial virus (RSV) and COVID-19. The "tripledemic" has led to surges in emergency department visits and hospitalizations.
CompuNet has a full menu of respiratory virus tests available within Epic. Please note the test order codes and ordering details.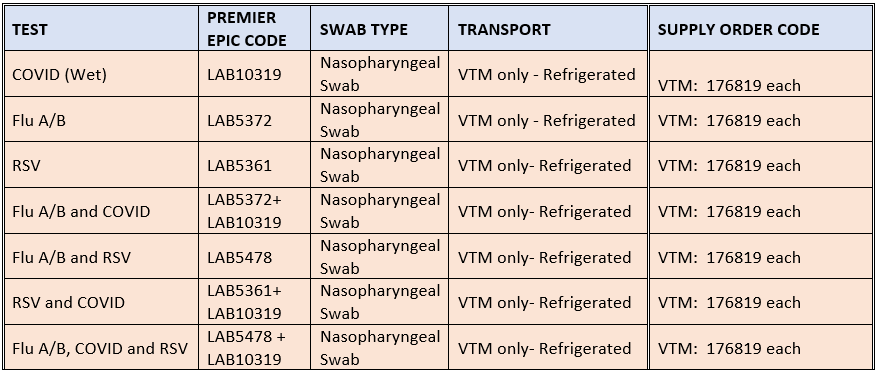 If you have questions regarding respiratory virus testing, please contact Ike Northern, system technical director of infectious diseases, at (937) 297-8334 (winorthern@compunetlab.com), or Jessica Hutchinson at (937) 297-8208 (jelhutchin@compunetlab.com).
Back to the December 2022 issue of Premier Pulse