Addressing Physician Burnout: The Importance of Caring for Ourselves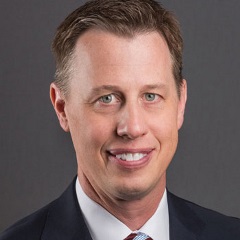 By Matthew Reeves, DO, MBA, chief medical officer, Atrium Medical Center
The other day, I had a thought-provoking conversation with some of our colleagues in our physician lounge. My friend had just attended a lecture with a follow-up panel discussion on HCAHP scores. He said the discussion was informative and lively, with one of the most prevalent take-aways being "Where's the concern for physicians' satisfaction?" I couldn't agree more!
In 2008, the Institute for Healthcare Improvement adopted the Triple Aim to provide the highest quality of care at the lowest possible cost, with the best patient experience as the model for improving health care. Many have proposed a fourth component – improved physician satisfaction – creating the Quadruple Aim. Further, this fourth element must be addressed to truly improve health care! Many recognize and acknowledge the fact that happy and engaged physicians are the key to optimizing patient outcomes.
Why is it that improved physician satisfaction will enhance the patient experience and optimize the quality of care provided? Well, what is the polar opposite of job satisfaction? Burnout. Burnout is characterized by emotional exhaustion, negativity, cynicism, and inability to express empathy, along with feelings of reduced personal accomplishment, loss of work fulfillment, and reduced effectiveness. According to a recent New England Journal of Medicine article, more than half of U.S. physicians report significant symptoms of burnout. The problem starts early, worsening along each step of the career pathway starting in medical school, and affects physicians at rates twice those of other professions.
This epidemic has grave consequences. The rate of suicide among physicians is devastating, with as many as 400 U.S. physicians ending their own lives every year. Our patients pay the price, too, as there are well established links between increased rates of medical errors, health care-associated infections, and decreased patient satisfaction. In 2016, U.S. Surgeon General Vivek Murthy said, "If health care providers aren't well, it's hard for them to heal the people for whom they are caring."
So how do we enhance physician satisfaction, ward off burnout, and ultimately improve our HCAHP scores? Much could be written about this, as there are many measures than can be taken, such as resilience training. However, it all starts with us. We have to take care of ourselves first to help our patients. Dike Drummond, MD, CEO of TheHappyMD.com, uses the analogy of an oxygen mask on the airplane to explain the importance of physicians addressing their own needs before they can take care of patients.
As a CMO, I believe that one of my most vital roles is being a physician advocate in the halls of administration. So please reach out to me and share your ideas on how we can better help each other.
Back to the May 2018 issue of Premier Pulse