Heart Disease: Still Leading Cause Of Death – And Preventable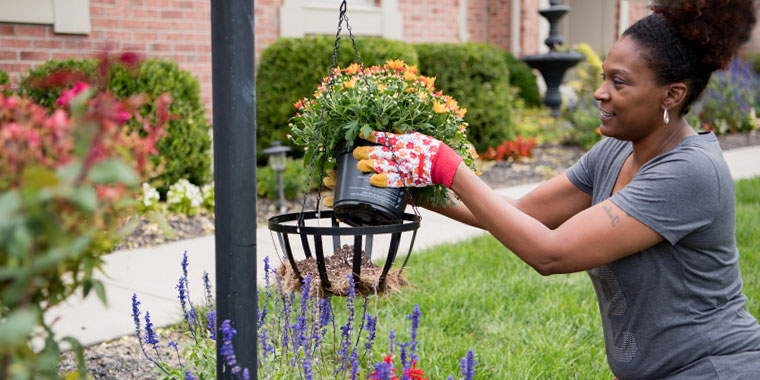 Find Your Perfect Match
Answer a few questions and we'll provide you with a list of primary care providers that best fit your needs.
While heart disease death rates in the U.S. have declined steadily over the last several decades, you're still more likely to die of heart disease than any other cause.
According to the Centers for Disease Control and Prevention (CDC), an American dies every 36 seconds from cardiovascular disease. And heart disease, which comes in various forms, continues to be the leading cause of death in the U.S. for men, women, and members of most racial and ethnic groups, the CDC reports.
Heart disease is also a major cause of disability in the U.S. and the leading cause of death worldwide — accounting for one-third of deaths in 2019, according to a report in the Journal of the American College of Cardiology.
From 1990 to 2019, heart disease diagnoses nearly doubled worldwide, from 271 million to 523 million, and the number of heart disease deaths rose from 12.1 million to 18.6 million, the report adds.
And the American Heart Association (AHA) reports that between 2015 and 2018, 126.9 million American adults had some form of cardiovascular disease.
Yet, the age-adjusted death rate for heart disease has been declining in the U.S., from 588.8 deaths per 100,000 population in 1950 to 165 deaths per 100,000 in 2017. Since then, the heart disease death rate has continued to decrease, according to the CDC, to 163.6 in 2018 and 161.5 in 2019.
Ohio, though, is above the national rate, ranking 12th in the U.S. at 186.2 heart disease deaths per 100,000.
The good news, in the midst of all these statistics, is that there's a lot you can do, with the help of your primary care provider, to avoid or overcome heart disease and maintain a healthy heart.
What Is Heart Disease?
"Heart disease" isn't a single disease. Rather, the term encompasses a variety of diseases that affect your cardiovascular system:
Coronary artery disease (CAD). This is the most common form of heart disease and leading cause of deaths attributable to cardiovascular disease in the U.S. It accounted for 42.1% of heart disease deaths in 2018, according to the American Heart Association's 2021 Heart Disease and Stroke Statistics Update Fact Sheet At-a-Glance.

CAD is caused by a buildup of fatty deposits, or plaque, on the walls of your arteries. This narrows the arteries — a condition called hardening of the arteries, or atherosclerosis — and reduces blood flow to the heart. The reduced flow of oxygen-rich blood to the heart can cause chest pain, or angina, and when severe enough can cause a heart attack — what doctors call a myocardial infarction (MI). Heart attacks are commonly caused by a blood clot that forms and blocks blood flow. Emergency medical attention is necessary to restore blood flow to save your life after a heart attack.

Stroke. This was the second most common cause of cardiovascular death in 2018 (17%), the AHA reports. Strokes occur when a blood clot blocks a blood vessel in the brain (ischemic stroke) or when an artery in the brain leaks or bursts (hemorrhagic stroke). Eight out of 10 strokes are ischemic, but hemorrhagic strokes are more deadly.
Heart Failure. Also called congestive heart failure, this heart disease accounted for 9.6% of heart-related deaths in 2018 and occurs when the heart muscle becomes too weak to supply the body with a sufficient amount of oxygenated blood. Common causes include coronary artery disease, high blood pressure, and diabetes.
The other leading causes of cardiovascular-related deaths in 2018, the AHA reports, include high blood pressure, 11.0%; diseases of the arteries, 2.9%; and other cardiovascular diseases,17.4%.
Arrhythmias, or abnormal heart beats, are another heart condition that affects millions of people. In most cases irregular heartbeats are harmless and do not indicate heart disease.
Some abnormal heart rhythms, however, can be serious. Even deadly. And some types of heart disease can increase your risk of arrhythmias.
Atrial fibrillation (AFib) is the most common arrhythmia. Though highly treatable, AFib can raise your risk of stroke five times and heart failure three times.
Differences By Race, Ethnicity, And Gender
For people of most racial and ethnic groups in the U.S., heart disease is the leading cause of death. But heart disease comes in second to cancer for women who are Asian American, American Indian, Alaska Native, Hispanic, and Pacific Islander, the CDC reports.
In all of the racial and ethnic categories, men in 2015 experienced a higher percentage of deaths attributed to heart disease than women, according to the CDC:
American Indian or Alaska Native: men, 19.4%; women, 17.0%
Asian American or Pacific Islander: men, 22.9%; women, 19.9%
Black (non-Hispanic): men, 23.9%; women, 23.1%
White (non-Hispanic): men, 24.9%; women, 22.5%
Hispanic: men, 20.6%; women, 19.9%
The CDC also reports that of the racial and ethnic groups, Black Americans had the highest age-adjusted death rate for heart disease in the period 1999-2017: 208.0 deaths per 100,000 population, compared to 168.9 for non-Hispanic whites, 114.1 for Hispanics, and 85.5 for non-Hispanic Asian or Pacific Islanders.
In terms of prevalence of heart disease in the racial and ethnic groups in 2017, the CDC reports that 11.5% of non-Hispanic white adults had heart disease; 9.5%, Black adults; 7.4%, Hispanic adults; and 6.0%, Asian adults.
The CDC adds that there are also racial and ethnic disparities in risk factors associated with heart disease, including high blood pressure, obesity, diabetes, and high total cholesterol.
Reduce Your Risk Of Heart Disease
Although heredity plays a role in determining your risk for heart disease, several preventable risk factors are in your control, no matter your race, ethnicity, or gender. You can start out by scheduling regular check-ups with your health care provider and getting advice on controlling your risk factors, such as:
Find Your Perfect Match
Answer a few questions and we'll provide you with a list of primary care providers that best fit your needs.
Source: Centers for Disease Control and Prevention; American College of Cardiology; American Heart Association; MedlinePlus; UpBeat.Org (Heart Rhythm Society)