It's Safe – And Smart – To Resume Doctor Visits Now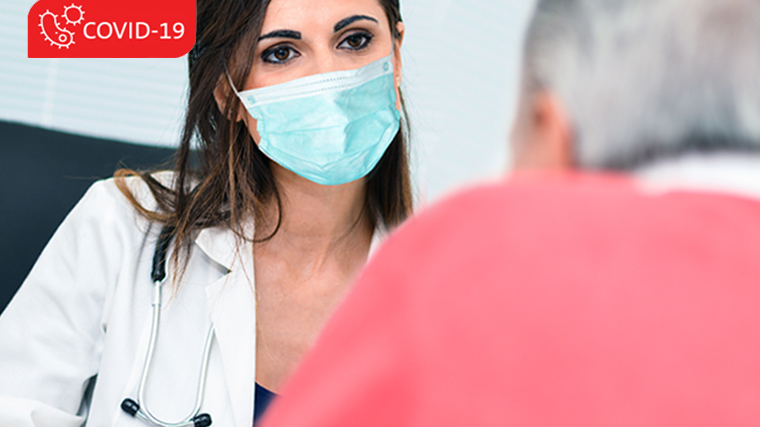 When it comes to routine check-ups, you may have pressed pause in recent months due to COVID-19. But now, with strict safety precautions in place at doctor offices and hospitals, it's not only safe, but also smart to get back on track.
"Many diseases can be prevented or slowed if caught early," Shirelle Applin, MD, with Premier Health Family Medicine - Xenia reminds us. "Each year a big percentage of Americans die from diseases that are preventable. Without routine check-ups, these same diseases might be missed."
She notes that primary care and specialist practices have taken many steps to significantly reduce the spread of germs. These measures include how patients are separated in offices, extensive cleaning between patients, and the availability of telemedicine to reduce the number of patients in the office.
"It's important to consult with your primary care provider. This is where that relationship between a doctor and patients is so important. Because they will know your family history, and whether it places you in a different category of screening," Dr. Applin advises. You can keep yourself and your family on the right track with:
Routine Screenings
Pap smears, prostate exams, colonoscopies and mammograms are just some of the routine tests that can catch cancer early when it's very treatable. "If you missed a screening during the COVID-19 shutdown, it's important – and safe – to get it taken care of now," says Dr. Applin.
Chronic Disease Follow-Up
Regular visits with your doctor are what keep chronic diseases from getting worse. "If you have diabetes, heart disease, high blood pressure, or any chronic disease, your doctor needs to follow you closely," Dr. Applin reminds us. You may be due for lab tests, adjustments to your medications, or other tests to determine if your disease is stable or getting out of control.
Babies and young children are vulnerable to some diseases. Routine vaccinations protect them at important stages of their lives.
Advice When Something's Not Right
Rashes, pain, fever, wheezing, and other symptoms could be warning signs of a potentially serious issue. Things like urinary tract infections, ear infections, asthma, kidney stones, strep throat and many other health issues begin with symptoms that may seem minor at first. But without intervention, they can become much worse.
"It's so important to address health issues as quickly and as early as possible," Dr. Applin reminds us. "Doing so provides the best possible outcome for our patients."
We've all been understandably worried about COVID-19. But it's important to pay attention to other things that could be going wrong with your health. "Individuals should confidently resume their regular health care appointments," Dr. Applin says.
To learn more about why you should resume health care appointments, talk to your doctor or health care provider or search for a provider.
Source: Shirelle Applin, MD, Premier Health Family Medicine – Xenia