Jared's Story: 'He Came Back To Us In a Miraculous Type Of Way'
Watch Jared's story
Click play to watch the video or read video transcript.
Jared Jennings suffered a traumatic brain injury and contusions to both lungs from an automobile accident in October 2013, just minutes from home.

While he doesn't remember much about the accident itself, Jared credits the treatment and care he received at Premier Health with saving his life.

What he does recall is traveling on Route 73 west of Trenton around midnight on his way to home. Law enforcement officials speculate that Jared's car hit a patch of wet leaves and lost control in a curve, traveled down an embankment and hit a utility pole.

Jared's journey through the Premier system from emergency medical care to outpatient rehabilitation details the high level, coordinated care that allowed him to return to his regular life.

Jared's parents, Willy and Deanna Jennings, were expecting Jared home that evening and when he didn't arrive as expected, of course, they began to worry – any parent would. Willy decided to go look for Jared.

Willy tells how the evening's events unfolded. "I just sat up in bed and said, 'I can wait no longer, I have to go look for my son.' "

Approaching the scene in his vehicle, Willy could see the flashing lights from a distance. He thought, 'I just hope it's not what I thought it would be."

Coordinated Trauma Care
Jared was transported to the Level III Trauma Center at Atrium Medical Center where the trauma team – led by Dan Butler, MD, trauma program medical director – was activated. Jared's injuries were not visually obvious upon arrival. The trauma team conducted a series of tests to assess his airway, breathing, circulation and neurological status. The team also did an immediate ultrasound of his abdomen to rule out any internal bleeding. Based on the series of tests, the team confirmed a severe head injury that required more advanced neurological care.

Atrium Medical Center's trauma team consulted Miami Valley Hospital's team of critical care physicians, and Jared was sent by CareFlight Air and Mobile Services to Miami Valley.

"The staff at Atrium called Deanna to let her know that Jared was being transferred via CareFlight to Miami Valley Hospital," Willy said. "We knew that wasn't a good sign about Jared's condition."

Enter the trauma team from Miami Valley. Miami Valley Hospital has the Dayton region's only Level I Trauma Center. Jared's injuries required this highest level of care.

"From the moment he arrived, staff knew his case was serious," said Akpofure Peter Ekeh, MD, FACS, medical director of Miami Valley Hospital's trauma program. "He had been hooked up to a respirator and was unresponsive. By early morning his blood pressure dropped and he was in critical condition."
Serious Condition

"One minute you're talking to your son – he's agitated. But he didn't look too bad. He had a little blood out of his ear," said Willy. "But we soon learned more about his condition; we found out that he had a skull fracture."

Jared's condition was serious, and Willy said the staff at Miami Valley rallied around the family.

"His condition went downhill fast," said Dr. Ekeh. "We discovered his contusion to both lungs. He suffered cardiac arrest and we performed CPR on him for almost a half hour," Ekeh said.

"The nurses and doctors were a well-oiled machine. Everything was precision. One nurse was bagging him – pushing air in - and the respiratory therapist was there the whole time. Then there was complete silence in the room. Complete," Willy said.

"They would then feel for a pulse and listen for a heartbeat. Over and over they would say 'no pulse; being compressions.' And then suddenly they got a pulse," Willy said.

'I Wanted To Start Driving Again'

Jared received the life-saving care he needed thanks to the skilled professionals at both Atrium and Miami Valley. After about a week in ICU and two weeks in rehab Jared returned to his parents' house.

"I was ready to return to living my life again," Jared said. "I love driving and I wanted to start driving again."

Because of the coordinated care between Atrium Medical Center and Miami Valley Hospital, Jared was able to return to classes at Miami University and is scheduled to graduate just one semester shy of his original plan.
Dr. Ekeh commented that the medical teams came together in a tremendous way. And Jared's parents agree, "He came back to us in a miraculous type of way."
Jared said it best, "They were a blessing from God. God used them in saving my life."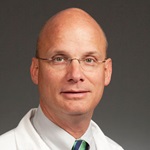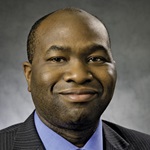 Contact Us
If you or a loved one needs emergency or trauma care, our teams of specially trained doctors and nurses are here to help. At Premier Heath, we quickly assess your condition and provide the care and treatment you need.
You can access emergency services at the following locations: