Upper Valley Medical Center
Upper Valley Medical Center serves residents of Miami County in Southwest Ohio from our 100-acre campus in Troy, next to Interstate 75. We offer a wide range of advanced care, including emergency, heart (including cardiac catheterization), cancer, maternity, behavioral health, long-term care, and much more. Leading national organizations regularly recognize our quality care. We offer Miami County's only Level III Trauma Center and the only Level II Special Care Nursery between Dayton and Lima. Our stroke care has earned The Joint Commission's Gold Seal of Approval® Advanced Certification for Primary Stroke Center. We have achieved Magnet® Recognition, nationally recognized as the highest standard for excellence in patient care.
Visitors
Whether you're a patient, family member, friend, or business partner, we welcome you to our campus. Get more information on parking, how to contact patients, rules for visiting patients, and the amenities we offer, including our food and dining options.
Our Providers
Whether you're looking for a primary care provider or a specialist, our physicians and advanced practice providers offer you advanced, compassionate care in a wide range of specialties. You'll find them conveniently close to home and work.
See all providers
Awards
We're proud to make a difference in our community. When others recognize our achievements, we know we're fulfilling our mission. We're grateful for the awards and recognition our hospital and people have earned.
See all awards
Monday, August 8, 2022
A mammogram is the best way to detect breast cancer early
Tuesday, August 9, 2022
A mammogram is the best way to detect breast cancer early
Wednesday, August 10, 2022
Join us for our weight loss surgery support group
UVMC Physician Recognized for Outstanding Tele-ICU Collaboration
TROY, Ohio (May 2019) –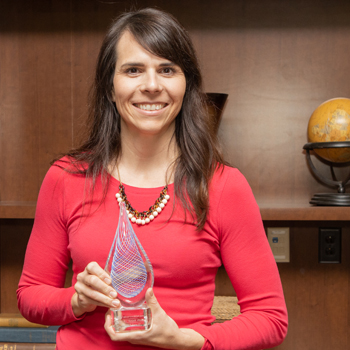 Upper Valley Medical Center (UVMC) announced Jennifer Clune, M.D., has been named a recipient of the 2019 I SEE YOU CARE Award presented by Advanced ICU Care, the nation's leading provider of high-acuity telemedicine services.
Dr. Clune, who specializes in pulmonology and critical care medicine, practices at UVMC and Miami Valley Hospital, Dayton.
The I SEE YOU CARE Award highlights outstanding collaboration between on-premise care staff and Advanced ICU Care's intensivist-led remote critical care team – in an effort to provide the gold standard of care to the hospital's most critically-ill patient population.
Dr. Clune was selected among nominees from nearly 90 Advanced ICU Care partner hospitals and their employees across the United States. She was recognized in a ceremony on May 6 and was also honored with a donation in its name to the UVMC Foundation.
"I am honored to accept this award on behalf of the entire ICU and support team," said Dr. Clune. "Partnering with Advanced ICU Care has allowed us to elevate the bedside team's capability to provide our most critically ill patients with an enhanced layer of constant, round-the-clock support."
"We are thrilled that Dr. Clune was recognized with this year's I SEE YOU CARE award in recognition of her outstanding contribution to truly collaborative care," said Dr. Scott Kanagy, UVMC chief medical officer. "She and our whole ICU team are extremely dedicated to quality care and safety for our patients."
"Our partnership with Advanced ICU Care, which began in 2017, is part of UVMC's commitment to continually innovate and enhance services for our patients and our community," Dr. Kanagy added.
Established in 2016, the I SEE YOU CARE Award honors Advanced ICU Care tele-ICU partners for their efforts in caring for patients, collaborating across geography, and leveraging telehealth to make a profound difference with respect to quality, safety and access.
"At Advanced ICU Care, successful care team collaboration with our partner hospitals serves as the cornerstone of our mutual successes," said Lou Silverman, chairman and CEO of Advanced ICU Care. "In bestowing Dr. Jennifer Clune with this year's I SEE YOU CARE award, we are recognizing a partner and team member who truly emphasizes a commitment to patient-centered care and outcomes-based initiatives to benefit the patients, families, care teams and hospitals that we serve together."
In all, the 2019 I SEE YOU CARE Awards honored 11 recipients nationally for their individual, team and facility-wide dedication to delivering, in collaboration with Advanced ICU Care, advanced critical care to the patients they serve.
*The current wait time is an estimated wait time before a person sees a physician and is not a guarantee. It is based on patient activity (how many patients are being treated and the severity of their injuries) within the last hour, and it is subject to change at any moment. If you are experiencing an emergency, call 911.