Upper Valley Medical Center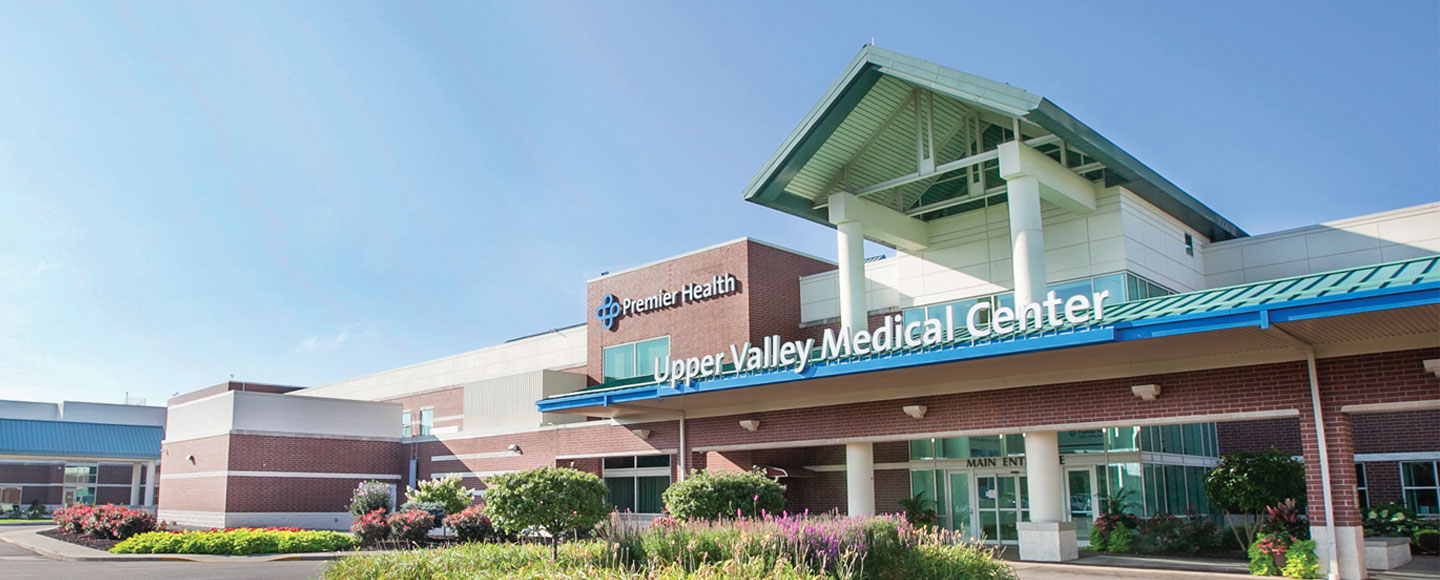 Upper Valley Medical Center serves residents of Miami County in Southwest Ohio from our 100-acre campus in Troy, next to Interstate 75. We offer a wide range of advanced care, including emergency, heart (including cardiac catheterization), cancer, maternity, behavioral health, long-term care, and much more. Leading national organizations regularly recognize our quality care. We offer Miami County's only Level III Trauma Center and the only Level II Special Care Nursery between Dayton and Lima. Our stroke care has earned The Joint Commission's Gold Seal of Approval® Advanced Certification for Primary Stroke Center. We have achieved Magnet® Recognition, nationally recognized as the highest standard for excellence in patient care.
Visitors
Whether you're a patient, family member, friend, or business partner, we welcome you to our campus. Get more information on parking, how to contact patients, rules for visiting patients, and the amenities we offer, including our food and dining options.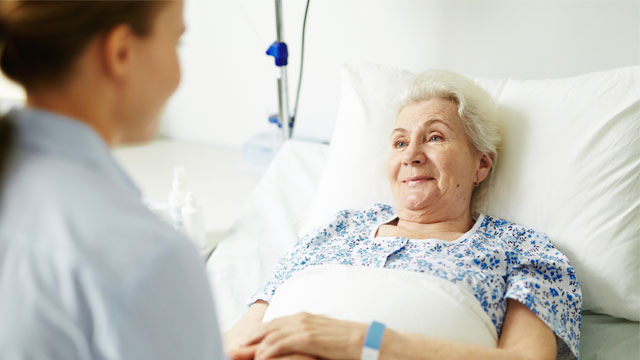 Our Providers
Whether you're looking for a primary care provider or a specialist, our physicians and advanced practice providers offer you advanced, compassionate care in a wide range of specialties. You'll find them conveniently close to home and work.
See all providers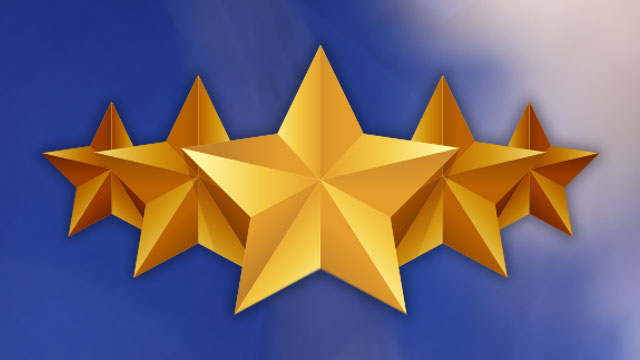 Awards
We're proud to make a difference in our community. When others recognize our achievements, we know we're fulfilling our mission. We're grateful for the awards and recognition our hospital and people have earned.
See all awards
Tuesday, December 5, 2023
A mammogram is the best way to detect breast cancer early
Wednesday, December 6, 2023
A mammogram is the best way to detect breast cancer early
Thursday, December 7, 2023
A mammogram is the best way to detect breast cancer early
Robotic Surgery Life Changing Event for Local Woman
Sara Spears says robotic surgery gave her children their mom back.
Spears, a Troy resident, battled what doctors thought were stomach-related issues for several years, seeing a number of specialists and undergoing a half dozen surgeries.
Still problems persisted, rendering her at times unable to eat, travel or participate in the activities of her son and daughter as they grew into their teens.
"I got to the point where I said, 'Is this in my head? What is wrong?'" said Spears, a member relations officer for Abbey Credit Union and mother of Audrey, 18, and Andrew, 16.
In mid-2017, her family doctor suggested she visit her gynecologist, Larry Holland, DO, who had performed a partial hysterectomy for her in 2006, to check her ovaries.
Dr. Holland said he thought endometriosis and scaring were part of the problem along with pelvic inflammatory disease, Spears said. "Everything was constricting my pelvis, causing all these problems," she said.
Dr. Holland suggested use of a robot to perform a robotic assisted salpingo-oophorectomy.
"He talked to me about this robotic surgery. Dr. Holland has been performing robotic surgery since 2009, and he thought this was would be the best way to go," she said.
Spears agreed to the surgery at Upper Valley Medical Center after hearing the robot would give the surgeon more access to work in hard to reach areas. A shorter recovery period also was a plus.
"Sara had multiple surgeries in the past and her symptoms never seemed to improve. I believe the robot allowed me to find areas that were just not present or seen in her prior surgeries and remove them," Dr. Holland said.
Spears is glad she gave the robotic surgery a chance.
"I have not been able to live like I live now in years," she said. "My kids can tell you as well, they have their mom back. There were times I would cry in pain and not be able to do things. I can feel like me again."
A robotic procedure also helped provide relief for Jenny Beisner of Greenville.
Beisner said she'd been a patient of Dr. Holland since 2004 including yearly gynecological exams, and medical treatment for birth of her two children, now ages 12 and 10
After experiencing irregular menstrual cycles, heavy bleeding, abdominal and pelvic pain, low iron, and fatigue, she met with Dr. Holland, who recommended a robotic assisted hysterectomy and bilateral salpingectomy with cystoscopy."
She underwent the surgery in February 2017 at Upper Valley Medical Center.
"The surgery was successful and completed quickly. I had very little pain afterwards and my recovery time was sooner than I had expected," Beisner said.
"Jenny was able to go home within a few hours of her hysterectomy with minimal pain.
She was able to return to normal function much quicker," Dr. Holland said. "She only had three small incisions that are about as big around as your little finger."
Beisner, who works as a child mental health therapist, said she would highly recommend the robotic surgery because she experienced minimal pain and a shorter recovery. "I was able to work from home after several days of rest and returned to my regular work assignments after a week with restrictions," she said.
Dr. Holland said the procedures received by both women could have been performed in an open or laparoscopic surgery technique. The recovery, however, would have been much different.
"In an open case they would have had to stay in the hospital one to three days where both ladies went home the same day. Neither one would have been back to normal function as quickly," he said. "The need for pain medication required to treat them would have been greater. In a laparoscopic approach, the incisions would have been similar and pain control most likely would have been equal."
The advantages of robotic surgery for the patient include less pain, less blood loss, less scarring, shorter recovery, faster return to normal activity and less risk of infection, said Dr. Holland. Among advantages for surgeons are greater surgical precision, increased range of motion, improved dexterity, enhanced visualization, improved access, and better ergonomics.
For more information on robotic surgery at UVMC, call 937-440-4000.
*The current wait time is an estimated wait time before a person sees a physician and is not a guarantee. It is based on patient activity (how many patients are being treated and the severity of their injuries) within the last hour, and it is subject to change at any moment. If you are experiencing an emergency, call 911.