Upper Valley Medical Center
Upper Valley Medical Center serves residents of Miami County in Southwest Ohio from our 100-acre campus in Troy, next to Interstate 75. We offer a wide range of advanced care, including emergency, heart (including cardiac catheterization), cancer, maternity, behavioral health, long-term care, and much more. Leading national organizations regularly recognize our quality care. We offer Miami County's only Level III Trauma Center and the only Level II Special Care Nursery between Dayton and Lima. Our stroke care has earned The Joint Commission's Gold Seal of Approval® Advanced Certification for Primary Stroke Center. We have achieved Magnet® Recognition, nationally recognized as the highest standard for excellence in patient care.
Visitors
Whether you're a patient, family member, friend, or business partner, we welcome you to our campus. Get more information on parking, how to contact patients, rules for visiting patients, and the amenities we offer, including our food and dining options.
Our Providers
Whether you're looking for a primary care provider or a specialist, our physicians and advanced practice providers offer you advanced, compassionate care in a wide range of specialties. You'll find them conveniently close to home and work.
See all providers
Awards
We're proud to make a difference in our community. When others recognize our achievements, we know we're fulfilling our mission. We're grateful for the awards and recognition our hospital and people have earned.
See all awards
Tuesday, October 4, 2022
A mammogram is the best way to detect breast cancer early
Wednesday, October 5, 2022
A mammogram is the best way to detect breast cancer early
Thursday, October 6, 2022
A mammogram is the best way to detect breast cancer early
Sherri Collett Named Upper Valley Medical Center Employee of the Year
TROY, Ohio (Oct. 10, 2017) -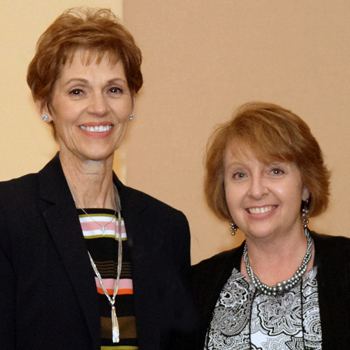 Sherri Collett, a laboratory services employee at Upper Valley Medical Center, was recognized as the 2017 UVMC Employee of the Year during the Employee Recognition and Silver Anniversary Club banquet Oct. 3.
Becky Rice, UVMC president, announced her selection. An employee of the lab since June 2006, Collett was the Employee of the Month in February.
A Troy resident, Collett was described by coworkers as one who is "team focused" and tries to enhance the work environment with fun activities. "She is always considering what is best for our patients. In high stress situations, she remains calm, acts quickly and treats others consistently with dignity and respect," a nominator wrote.
Among other employees recognized for years of service during the event were:
40 years: Nancy Brumbaugh, Bambi Owens, Kimberly Stump, Kathleen Tobe, Cynthia Weikert
35 years: Sherri Colby, Cynthia O'Neal, Jane Pierce, Theresa Saunders-Jackson, Sherri Shelley, Lea Ann Stevens, Stephanie Stoner
30 years: Jean Bell, Kathryn Boerger, Cheryl Carter, Wesley Davis, Kandi Diamond, Sandra Heckler, Barbara Hostetter, Kenneth Knapke, Kristen Lykes, Mary Martz, Jennifer Nash, Judy Nix, Marilyn Pohlman, Marcia Smith
25 years: Tina Beamish, Ann Bergman, Cynthia Delwiche, Joanna Goettemoeller, Rebekah Krisher, Donald Levan, Tamara McMillan, Norman Yahle.
*The current wait time is an estimated wait time before a person sees a physician and is not a guarantee. It is based on patient activity (how many patients are being treated and the severity of their injuries) within the last hour, and it is subject to change at any moment. If you are experiencing an emergency, call 911.