Upper Valley Medical Center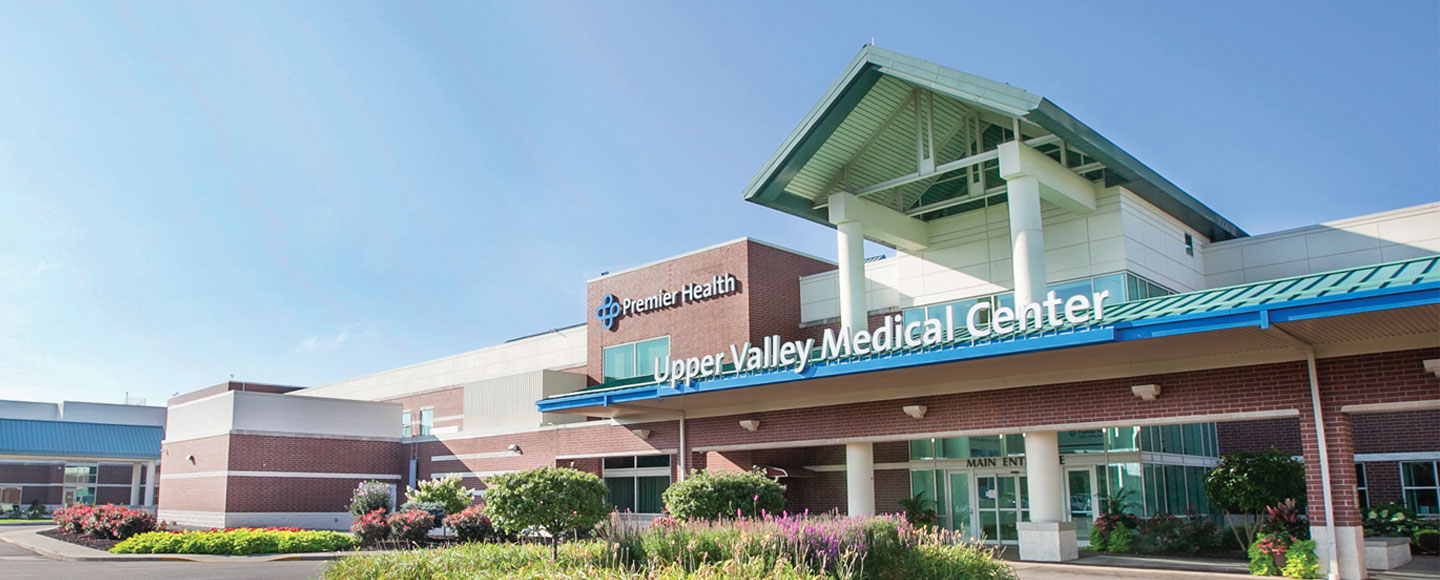 Upper Valley Medical Center serves residents of Miami County in Southwest Ohio from our 100-acre campus in Troy, next to Interstate 75. We offer a wide range of advanced care, including emergency, heart (including cardiac catheterization), cancer, maternity, behavioral health, long-term care, and much more. Leading national organizations regularly recognize our quality care. We offer Miami County's only Level III Trauma Center and the only Level II Special Care Nursery between Dayton and Lima. Our stroke care has earned The Joint Commission's Gold Seal of Approval® Advanced Certification for Primary Stroke Center. We have achieved Magnet® Recognition, nationally recognized as the highest standard for excellence in patient care.
Visitors
Whether you're a patient, family member, friend, or business partner, we welcome you to our campus. Get more information on parking, how to contact patients, rules for visiting patients, and the amenities we offer, including our food and dining options.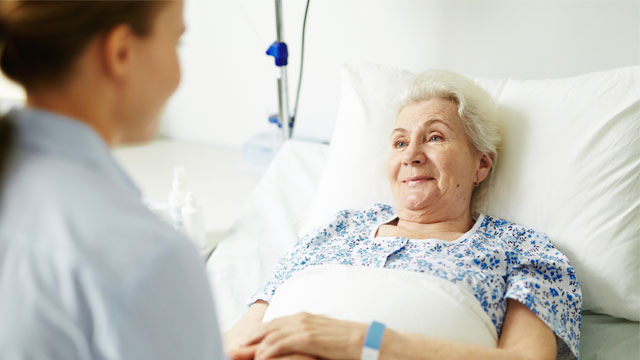 Our Providers
Whether you're looking for a primary care provider or a specialist, our physicians and advanced practice providers offer you advanced, compassionate care in a wide range of specialties. You'll find them conveniently close to home and work.
See all providers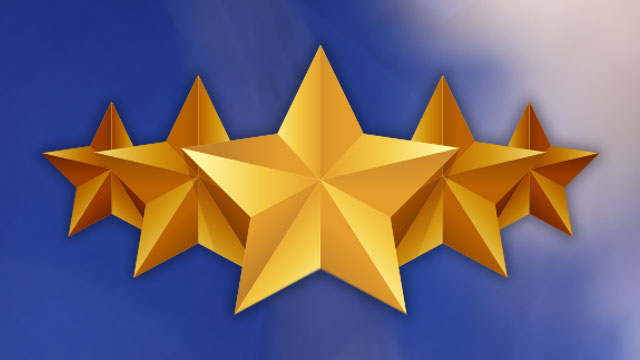 Awards
We're proud to make a difference in our community. When others recognize our achievements, we know we're fulfilling our mission. We're grateful for the awards and recognition our hospital and people have earned.
See all awards
Monday, September 25, 2023
A mammogram is the best way to detect breast cancer early
Tuesday, September 26, 2023
A mammogram is the best way to detect breast cancer early
Wednesday, September 27, 2023
A mammogram is the best way to detect breast cancer early
UVMC Community Benefit Grants Support Health, Well-Being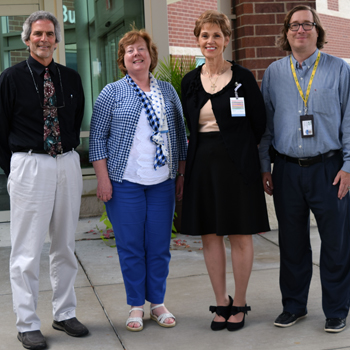 TROY, Ohio (September 2017) – Upper Valley Medical Center recently awarded its 2017 Community Benefit Grants, continuing its support for Miami County health-related organizations to help improve residents' health and well-being.
"The UVMC Board of Directors is very pleased to be able to provide these grants through the UVMC Community Benefit Fund," said Rowan Nickol, M.D., chairman of the UVMC Board. The fund was established as part of UVMC's mission to support local programs that help serve the health needs of the community.
The 2017 Community Benefit Grants total $462,073. Since 2012, the program has awarded $2.35 million to health service organizations.
"Upper Valley is committed to our responsibility as a good neighbor in the community we serve," said Becky Rice, UVMC president/CEO. "These grant recipient organizations are critical to providing more access to important health care services for our local uninsured, underinsured and underserved populations."
A portion of the dollars will support programs designed to make a difference in the local battle against the opioid epidemic.
"We are pleased to be able to provide additional funding this year to help in the battle against the horrific opioid crisis impacting our community and others across the nation," added Diane Pleiman, UVMC vice president/COO, who serves on the Miami County Heroin Coalition.
The 2017 Community Benefit Grants recipients include the Miami County Recovery Council (MCRC), Health Partners Free Clinic, Miami County Dental Clinic, Hospice of Miami County and Samaritan Behavioral Health Initiatives.
"We would be having a hard time doing what we are doing without the support of UVMC," said Thom Grim, executive director, MCRC. "This has really been a Godsend. It is reaping benefits and it is growing."
MCRC in the next year will continue to receive funding for a Community Care Liaison position. The grant helps pay for the liaison who makes care connections on behalf of behavioral health patients being discharged from the UVMC emergency department, the inpatient psychiatric unit and, more recently, other care units. The goal is to reduce return visits to the ED and help patients receive behavioral health treatment within 30 days by connecting people to community resources and treatment needed.
The CCL, Mike Bessler, in the past year has taken on the added role of working with the Troy Quick Response Team which includes a police officer and paramedic. The Quick Response Team visits people who have overdosed on opiates/opioids that required revival with Narcan and offers to help those people find treatment. Often, the person does not respond to the initial contact, but a relationship is started and they may call when they are ready for help.
"When we see people walking on their own, that's when we say, this is why we are doing what we are doing," Bessler said. "The CCL position and everything that has grown from it has gotten to the point where we are seeing more positive results than they did at the beginning of the crisis."
MCRC along with the Miami County Heroin Coalition will receive an additional grant to help fund a Hope House women's social detox program for opioid abuse. The program will mirror, and be housed in the same facility, as the Hope House men's social detox program that began in January 2017 in Troy to help men safely withdraw from opiates. The program has a 65 percent graduation rate, Grim said.
Health Partners, the sole free clinic serving Miami County, will use its grant to cover administrative and utility costs for which funding sources are limited. The clinic in 2016 provided care to 911 patients, 3,406 medical visits, 2,393 lab/diagnostic tests and 8,431 prescription medications among other services. The total value of care provided was more than $1.8 million.
"Without this award, we would not be able to operate at our current capacity, nor have the opportunity to strategically plan for the future needs of our community," said Justin Coby, Health Partners executive director.
The Miami County Dental Clinic will use a grant to support expansion of its offices to a larger location in Troy, increasing the ability to see patients and handle emergencies; continuation of the Traveling Smiles dental program in schools; and create a countywide cavity free campaign for children with the UVMC Foundation. The clinic has more than 9,800 active patients.
"We are so grateful for the continued support of the Community Benefit Fund. This is one of the few foundations that support operating and administrative expenses and the Miami County Dental Clinic and The Traveling Smiles are one large operation," said Claire Timmer, dental clinic executive director.
Samaritan Behavioral Health will use grant to continue to expand an integrated approach to behavioral health services and whole-person health from a Piqua medical office building. The integrated approach includes working with UVMC and MCRC. The program will hire a family nurse practitioner and buy medical supplies and equipment to open an embedded primary care clinic in the office, said Sue McGatha, president and CEO of Samaritan Behavioral Health.
"The purpose is to ensure our patients receiving behavioral health services also have access to physical health care. It has been difficult for people with Medicaid to have adequate access to primary care services," McGatha said. "It is more difficult to overcome mental health issue if the patient is not receiving help with physical issues." The service also is designed to help reduce those without access seeking services through the emergency department.
Hospice of Miami County's services include a self-contained hospice unit located at UVMC. The Hospice grant will go toward operational expenses of the unit and patient-related expenses not covered by insurance.
"The dollars received from our UVMC partnership will help towards providing local end-of-life care at a superior level," said Tom Hagan, board chair, Hospice of Miami County.
*The current wait time is an estimated wait time before a person sees a physician and is not a guarantee. It is based on patient activity (how many patients are being treated and the severity of their injuries) within the last hour, and it is subject to change at any moment. If you are experiencing an emergency, call 911.