Upper Valley Medical Center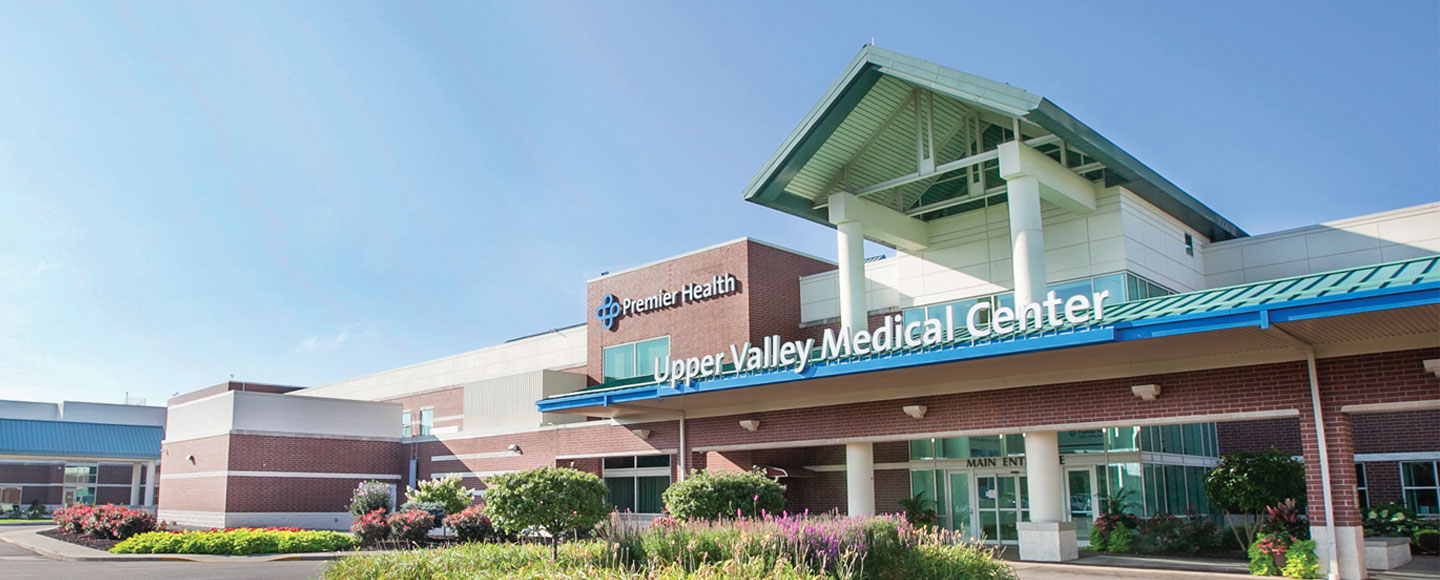 Upper Valley Medical Center serves residents of Miami County in Southwest Ohio from our 100-acre campus in Troy, next to Interstate 75. We offer a wide range of advanced care, including emergency, heart (including cardiac catheterization), cancer, maternity, behavioral health, long-term care, and much more. Leading national organizations regularly recognize our quality care. We offer Miami County's only Level III Trauma Center and the only Level II Special Care Nursery between Dayton and Lima. Our stroke care has earned The Joint Commission's Gold Seal of Approval® Advanced Certification for Primary Stroke Center. We have achieved Magnet® Recognition, nationally recognized as the highest standard for excellence in patient care.
Visitors
Whether you're a patient, family member, friend, or business partner, we welcome you to our campus. Get more information on parking, how to contact patients, rules for visiting patients, and the amenities we offer, including our food and dining options.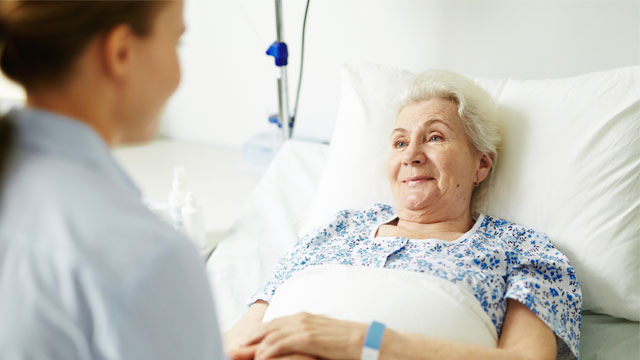 Our Providers
Whether you're looking for a primary care provider or a specialist, our physicians and advanced practice providers offer you advanced, compassionate care in a wide range of specialties. You'll find them conveniently close to home and work.
See all providers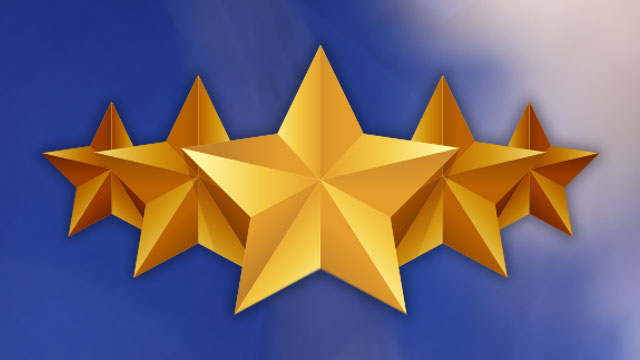 Awards
We're proud to make a difference in our community. When others recognize our achievements, we know we're fulfilling our mission. We're grateful for the awards and recognition our hospital and people have earned.
See all awards
Tuesday, December 5, 2023
A mammogram is the best way to detect breast cancer early
Wednesday, December 6, 2023
A mammogram is the best way to detect breast cancer early
Thursday, December 7, 2023
A mammogram is the best way to detect breast cancer early
Sleep Key Element in Women's Health
TROY (June 22, 2016) - Women who lack sleep may get wake up calls from their body.
"Women do a lot of things to be healthy, but one thing they do poorly is sleep," said Jerry McGlothen, recently retired director of cardiopulmonary services, including sleep lab, at Upper Valley Medical Center.
"Sleep is one of the most important things you can do to be healthful," McGlothen said during a Premier Health Women, Wisdom and Wellness program on sleep May 19 in Troy.
Women are twice as likely to have sleep problems as men, said Rashmi Bolinjkar, M.D.
The causes can include hormone imbalance, age, and lifestyle. "Women ignore sleep because of so many roles," she said of work, family and other commitments.
When there's a lack of sleep, common issues include mood changes (anger, irritability), poor health choices, and less concentration. Among the health impacts are metabolic syndrome, stroke, diabetes, sleep disorders and obesity.
Women need seven to nine hours of sleep a night, Dr. Bolinjkar said. Overall, they report getting 7 hours and 41 minutes of sleep while men report 7 hours, 47 minutes, she said.
McGlothen said sleep "should be one third of our lives."
He described the four stages of sleep, all which are needed, including the REM (Rapid Eye Movement) phase. "REM sleep is basically the rebooting of your brain," McGlothen said.
Sleep is a habit, he said, noting going to bed at the same time and getting up at the same time promotes good sleep. "Poor sleep affects everything in your life" from the immune system to the ability to focus, McGlothen said.
What one eats also can affect how they sleep, said Diane Birchfield, RD, LD, a clinical dietician at UVMC.
Caffeine and alcohol should be avoided in the few hours before going to bed, she said.
Among foods/bed time snacks to promote better sleep, Birchfield said, would be hummus and whole grain crackers; whole grain cereal and milk; yogurt parfait; a trail mix; one-half turkey sandwich on whole grain bread; and herbal teas.
For more information on sleep, contact the UVMC Sleep Disorders Center at 937-440-7168.
Tips for a Good Night's Sleep
(From panelists)
The bedroom is for sleep
Reduce caffeine
Don't use tobacco
Follow a relaxing ritual at bedtime
Turn clock away so can't see time
Go to bed, get up at same times
*The current wait time is an estimated wait time before a person sees a physician and is not a guarantee. It is based on patient activity (how many patients are being treated and the severity of their injuries) within the last hour, and it is subject to change at any moment. If you are experiencing an emergency, call 911.