Upper Valley Medical Center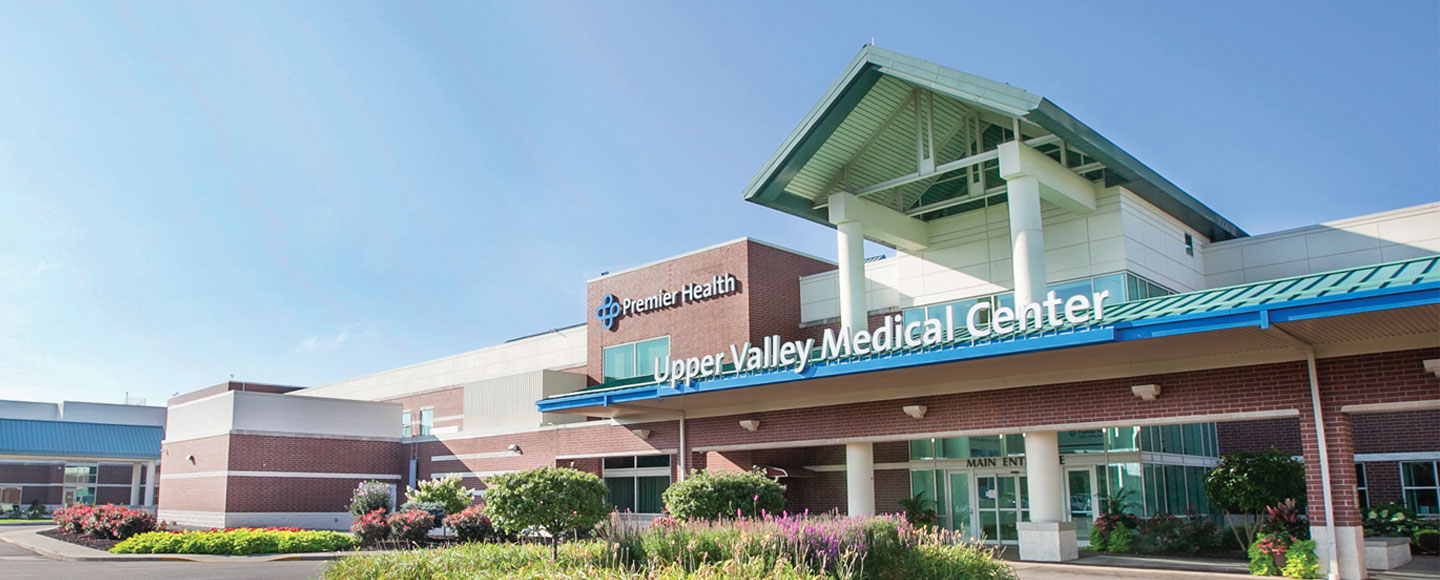 Upper Valley Medical Center serves residents of Miami County in Southwest Ohio from our 100-acre campus in Troy, next to Interstate 75. We offer a wide range of advanced care, including emergency, heart (including cardiac catheterization), cancer, maternity, behavioral health, long-term care, and much more. Leading national organizations regularly recognize our quality care. We offer Miami County's only Level III Trauma Center and the only Level II Special Care Nursery between Dayton and Lima. Our stroke care has earned The Joint Commission's Gold Seal of Approval® Advanced Certification for Primary Stroke Center. We have achieved Magnet® Recognition, nationally recognized as the highest standard for excellence in patient care.
Visitors
Whether you're a patient, family member, friend, or business partner, we welcome you to our campus. Get more information on parking, how to contact patients, rules for visiting patients, and the amenities we offer, including our food and dining options.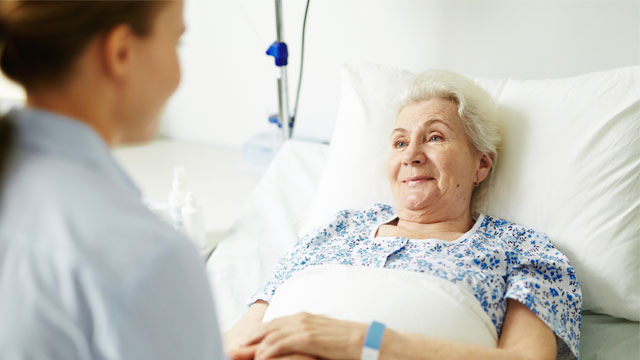 Our Providers
Whether you're looking for a primary care provider or a specialist, our physicians and advanced practice providers offer you advanced, compassionate care in a wide range of specialties. You'll find them conveniently close to home and work.
See all providers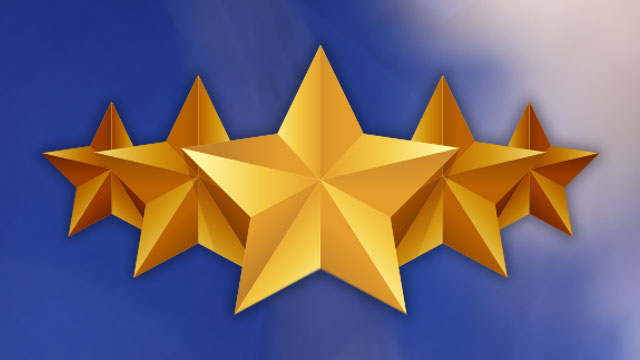 Awards
We're proud to make a difference in our community. When others recognize our achievements, we know we're fulfilling our mission. We're grateful for the awards and recognition our hospital and people have earned.
See all awards
Friday, September 22, 2023
A mammogram is the best way to detect breast cancer early
Saturday, September 23, 2023
A mammogram is the best way to detect breast cancer early
Monday, September 25, 2023
A mammogram is the best way to detect breast cancer early
Aunt's Experiences Inspire Nursing Career
Jane Pierce's aunt, Virginia Landis, helped nurture in her a desire to become a nurse and served as a resource as she expanded her knowledge on the way to becoming an advanced practice nurse.
Pierce today is among a growing number of advanced practice nurses, serving as a clinical nurse specialist in Women's Services at Upper Valley Medical Center.
While growing up, Pierce communicated with her aunt, a missionary nurse midwife in Africa. She recalled loving to read her letters, hearing about the people she cared for and the babies she delivered.
"Throughout my career, I have used her as a source of information for papers that I needed to write for my classes or presentations I did about nursing," said Pierce, who has been a nurse for 35 years.
"I wanted to be a part of this wonderful profession. I even began my nursing career at the same school that my aunt graduated from for nursing – Springfield Community Hospital School of Nursing. And I walked the same corridors in labor and delivery that she did at Stouder Memorial Hospital."
Her aunt remains her inspiration even today at age 87, Pierce said.
Over the years, Pierce has worked in many roles including staff nurse, perinatal nurse educator, interim nurse manager and unit coordinator.
She graduated as a diploma nurse from Springfield Community Hospital School of Nursing in 1978, then worked at the former Stouder Memorial Hospital on a medical-surgical/pediatric unit followed by time with Dayton Children's Medical Center. She began a career in obstetrics at Stouder in 1982 while expecting her second child and graduated with a bachelor's degree in nursing from Franklin University in 1998. She then became the perinatal nurse educator for UVMC Women's Services.
More recently, Pierce graduated from Troy University in Alabama with a master of science degree in clinical nurse specialist with a focus on education and maternal-child nursing.
Pierce said a clinical nurse specialist functions in five sub roles: expert in clinical practice, educator, leader, researcher and consultant.
She is a board certified adult clinical nurse specialist working recently to get the Tdap vaccine instituted for postpartum mothers due to the increase in pertussis (also known as whooping cough) and has worked on the initiative to eliminate elective non-medically induced inductions for those expecting mothers less than 39 weeks.
She also teaches Association of Women's Health, Obstetric and Neonatal Nurses fetal monitoring within the region as part of a regional perinatal consortium. Her work resulted in her selection as a finalist in the advanced practice nurse category for the March of Dimes Nurse of the Year Award last year.
"I am very proud of my family and grateful for what I have been able to accomplish," she said.
Pierce and her husband, Tim, who is retired from the Troy Fire Department and works in UVMC patient transport and security, live in Troy. They have four children, Elizabeth and husband Nathan of Chicago, TJ and wife Brittany of Kettering, Julie of New Carlisle and Brad of Troy.
*The current wait time is an estimated wait time before a person sees a physician and is not a guarantee. It is based on patient activity (how many patients are being treated and the severity of their injuries) within the last hour, and it is subject to change at any moment. If you are experiencing an emergency, call 911.