Upper Valley Medical Center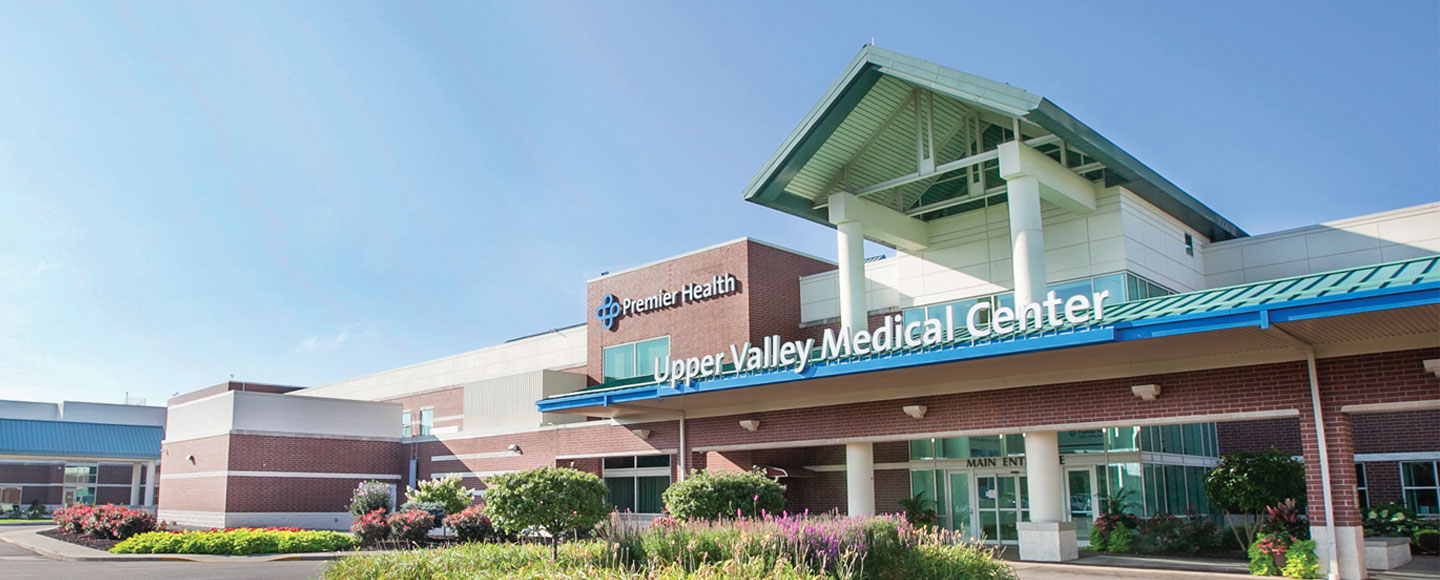 Upper Valley Medical Center serves residents of Miami County in Southwest Ohio from our 100-acre campus in Troy, next to Interstate 75. We offer a wide range of advanced care, including emergency, heart (including cardiac catheterization), cancer, maternity, behavioral health, long-term care, and much more. Leading national organizations regularly recognize our quality care. We offer Miami County's only Level III Trauma Center and the only Level II Special Care Nursery between Dayton and Lima. Our stroke care has earned The Joint Commission's Gold Seal of Approval® Advanced Certification for Primary Stroke Center. We have achieved Magnet® Recognition, nationally recognized as the highest standard for excellence in patient care.
Visitors
Whether you're a patient, family member, friend, or business partner, we welcome you to our campus. Get more information on parking, how to contact patients, rules for visiting patients, and the amenities we offer, including our food and dining options.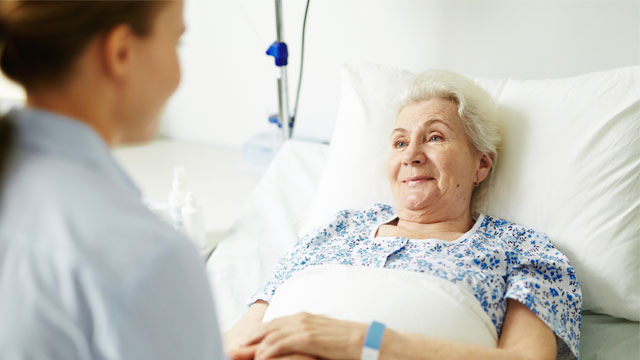 Our Providers
Whether you're looking for a primary care provider or a specialist, our physicians and advanced practice providers offer you advanced, compassionate care in a wide range of specialties. You'll find them conveniently close to home and work.
See all providers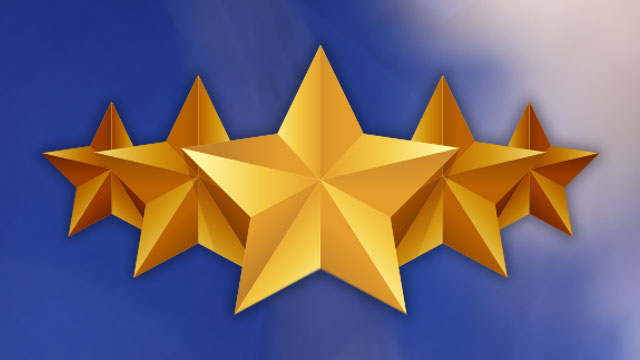 Awards
We're proud to make a difference in our community. When others recognize our achievements, we know we're fulfilling our mission. We're grateful for the awards and recognition our hospital and people have earned.
See all awards
Saturday, June 10, 2023
A mammogram is the best way to detect breast cancer early
Monday, June 12, 2023
A mammogram is the best way to detect breast cancer early
Monday, June 12, 2023
A mammogram is the best way to detect breast cancer early
Amy Kentner brings varied experience to Koester Pavilion
Amy Kentner talks with Koester Pavilion resident Cathy Skeen.
TROY (August 22, 2014) - Amy Kentner's running skills can come in handy as she oversees operations at Koester Pavilion adjacent to the UVMC campus.
Kentner, who came on board as Koester administrator earlier this year, brings with her degrees in psychology and nursing along with several years of experience in nursing, dementia care and running care centers. She came to Miami County after serving as administrator of the Cridersville Healthcare Center.
"I really like being here," Kentner said. "They have a good concept of patient care, achievable goals and the mission to give good quality care," she added of frequent interaction with UVMC and the transition of patients to Koester.
"I really believe in being partners with patients. We want to be their partner, not their parent," Kentner said. "When I get to this age that is how I want to be managed, for them to look at me as still a viable, important piece of the community and still a viable person."
Kentner said she also believes strongly in a team approach.
"Team work will get a lot more done and buy-in if you include everyone," she said. "The staff here is really great and has great follow through."
Kentner has been running since the age of six, taking up the activity as therapy after she was hit by a car riding her bicycle.
Born in Columbus, she graduated from Avon Lake High School near Cleveland and from the University of Toledo with a degree in psychology.
After a look at opportunities in health care, she decided to study nursing at Rhoades State College in Lima, where she received a RN degree and first worked in the critical care step-down unit at St. Rita's Medical Center in Lima.
Her husband Matthew's work as an attorney took them to Wapakoneta, where they reside with children Eli, 16; Olivia, 15; and Emma, 13.
Kentner's love for running sees her participating in and helping run marathons including the annual Disney World Marathon, which she has run with each of her children.
It has also led to her race company, Road Runner Enterprises, which this year will put on the second A Christmas Story 5K-10K in Cleveland. The run benefits the Cleveland neighborhood where the house featured in the A Christmas Story movie and its museum is located.
Last year's race brought in $45,000 for the charity, with the goal this year of six digits. Her promotion of the race and the house, led to an invitation for her to throw out the first pitch at a Cleveland Indians' game this summer. She also is race director for Wapakoneta's annual Run to the Moon.
*The current wait time is an estimated wait time before a person sees a physician and is not a guarantee. It is based on patient activity (how many patients are being treated and the severity of their injuries) within the last hour, and it is subject to change at any moment. If you are experiencing an emergency, call 911.