Upper Valley Medical Center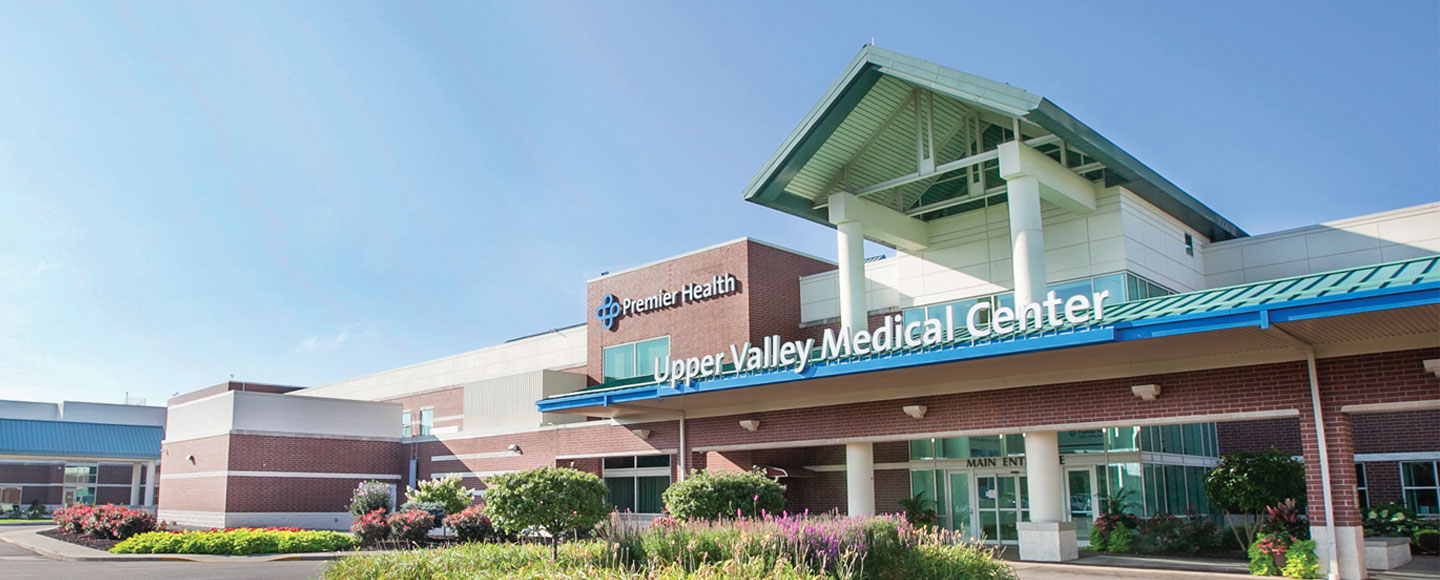 Upper Valley Medical Center serves residents of Miami County in Southwest Ohio from our 100-acre campus in Troy, next to Interstate 75. We offer a wide range of advanced care, including emergency, heart (including cardiac catheterization), cancer, maternity, behavioral health, long-term care, and much more. Leading national organizations regularly recognize our quality care. We offer Miami County's only Level III Trauma Center and the only Level II Special Care Nursery between Dayton and Lima. Our stroke care has earned The Joint Commission's Gold Seal of Approval® Advanced Certification for Primary Stroke Center. We have achieved Magnet® Recognition, nationally recognized as the highest standard for excellence in patient care.
Visitors
Whether you're a patient, family member, friend, or business partner, we welcome you to our campus. Get more information on parking, how to contact patients, rules for visiting patients, and the amenities we offer, including our food and dining options.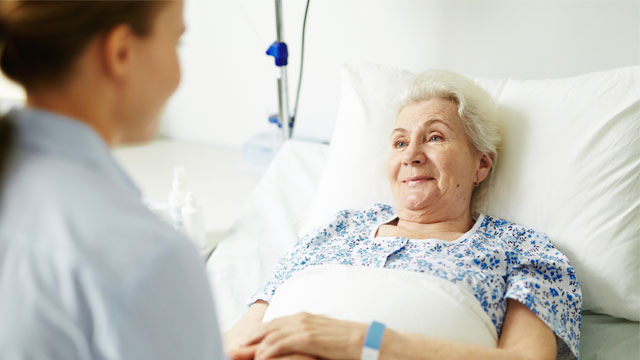 Our Providers
Whether you're looking for a primary care provider or a specialist, our physicians and advanced practice providers offer you advanced, compassionate care in a wide range of specialties. You'll find them conveniently close to home and work.
See all providers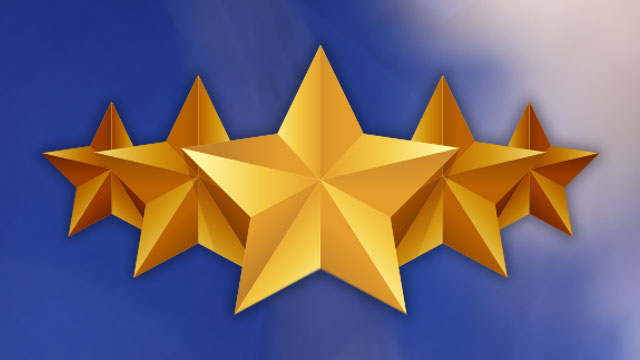 Awards
We're proud to make a difference in our community. When others recognize our achievements, we know we're fulfilling our mission. We're grateful for the awards and recognition our hospital and people have earned.
See all awards
Thursday, November 30, 2023
A mammogram is the best way to detect breast cancer early
Friday, December 1, 2023
A mammogram is the best way to detect breast cancer early
Saturday, December 2, 2023
A mammogram is the best way to detect breast cancer early
Timothy Drehmer, MD, Joins Troy Primary Care Physicians
Rheumatologist will be only one in his area of expertise in local market
TROY, Ohio (May 1, 2014) –Timothy Drehmer, MD, will join Troy Primary Care Physicians in June filling a local void in rheumatologic care in Miami County by offering this service to the community.
Dr. Drehmer will be the only rheumatologist serving Miami County. According to national health organizations, the demand for rheumatologists is quickly outpacing the supply of specialists. As a result, it is unusual for patients in outlying cities to have access to rheumatologists in their own backyard. However, Dr. Drehmer said close access to specialists is critically important.
"Proximity of available health care resources is very important," said Dr. Drehmer, who will practice within Upper Valley Professional Corporation. "Distance creates a barrier that some patients are simply not able to overcome. For physicians of any specialty to be the most valuable to their patients and to the communities they serve, it is important that they live and practice close enough to those patients and communities to be available to them."
According to the World Health Organization
(WHO), rheumatic conditions comprise over 150 diseases and syndromes, which are often progressive and associated with pain. Some of the rheumatic diseases rheumatologists treat include rheumatoid arthritis, osteoarthritis and osteoporosis.
A shortage in rheumatology care is due to an increased demand, an aging population, and decreased supply – a result of less spots for training, according to industry reports. A study by the American College of Rheumatology
in 2005 estimated that there were about 1.7 rheumatologists per 100,000 persons. This number was adequate for 2005, but by 2010 the industry experienced a shortage of 400 specialists. The college has estimated that the trend will only continue, resulting in a shortage of 2,500 rheumatologists by 2025.
The trend isn't just in numbers. Studies have shown that specialists tend to be concentrated in academic centers, leaving more rural areas under served. A study published in Arthritis & Rheumatism late last year showed that smaller micropolitan areas of the U.S. – those with less than 50,000 people – had very few or no practicing adult rheumatologists. In some of these areas, the study said, individuals have to travel more than 200 miles to reach the closest rheumatologist.
Dr. Drehmer is excited about his new position at Troy Primary Care Physicians because it will allow him to return to clinical practice after spending the past eight years as a medical director in the pharmaceutical industry. He chose rheumatology because it was a specialty that allowed him to build long-term relationships with patients and help care for complex health issues.
"Making a rheumatology diagnosis is much like putting together pieces of a puzzle," Dr. Drehmer said. "It's what drew me into the field and what keeps me committed to it after all these years."
Dr. Drehmer received his medical degree from Uniformed Services University of Health Sciences in Maryland. He came to the Dayton area for his residency in internal medicine at Wright-Patterson Air Force Base Medical Center. He then completed a fellowship in rheumatology and immunology at Oklahoma Medical Research Foundation. He spent 18 years in clinical practice before entering the pharmaceutical industry in 2006 where he most recently served as Director of the Neurology/Immunology Franchise at Grifols Inc.
He and his wife, Angela, will reside in Troy: "We have always loved the Troy area and see it as one of the most quaint and neatest places to live," he said.
Dr. Drehmer is accepting new patients. To schedule an appointment, call (937) 339-9865 or to learn more about Troy Primary Care Physicians visit www.TroyPrimaryCarePhysicians.com.
*The current wait time is an estimated wait time before a person sees a physician and is not a guarantee. It is based on patient activity (how many patients are being treated and the severity of their injuries) within the last hour, and it is subject to change at any moment. If you are experiencing an emergency, call 911.