Ryan's Story: Surviving a Stroke with New Clot-Busting Medication
Farming is a way of life for Ryan Zimmerman and his family. The 36-year-old and his family raise nearly 20 beef cattle on their Jeffersonville farm every year.
"I was raised around the cattle," says Ryan. "To me, that's one of the most fun things we do as a family - just spending time together is really what it's all about."
A father of four young children, Ryan had his busy routine brought to a screeching halt in January 2021. One morning, just before Ryan was about to get ready for work, he lost feeling on his left side. He also had difficulty swallowing.
"The left side of my arm and legs felt like I was losing feeling in them," remembers Ryan. "I yelled for my wife and immediately knew something was wrong."
Ryan's wife, Heidi, called 911. Within a few minutes, Ryan was loaded in an ambulance and transported to Miami Valley Hospital's Jamestown Emergency Department (ED) in Greene County.
"When Ryan initially came in, he said he was having a difficult time swallowing," explains Roger Pacholka, MD, emergency physician at the Jamestown ED. "As soon as he said that I began to think he was having a stroke."
Dr. Pacholka immediately ordered a CT scan and called a stroke alert in the ED.
In the amount of time that Ryan was getting a CT scan, his condition drastically worsened. He was unable to swallow and lost function in his right and left upper extremities. At that point, it was determined that Ryan would need to be intubated.
"It was very scary, especially having four little kids," remembers Heidi. "With his age and no prior medical history of any health issues, I was shocked that he was having a stroke."
Since a stroke alert was called, Ryan, Heidi, and Dr. Pacholka were connected via the Premier Health TeleStroke network with Robb Snider, MD, a neurologist at the Clinical Neuroscience Institute at Miami Valley Hospital in Dayton.
After evaluation, it was determined that Ryan was a good candidate for a new clot busting medication called Tenecteplase.
Dr. Pacholka administered the medication and waited for CareFlight to transport Ryan by medical helicopter to Miami Valley Hospital, the Dayton area's first Comprehensive Stroke Center. This is the highest designation of advanced stroke care a hospital can receive from the Joint Commission and the American Heart Association/American Stroke Association.
By the time that CareFlight touched down in Dayton, Ryan's condition had begun to improve. He was met by members of the neuroscience team, including Bryan Ludwig, MD, a neurointerventional specialist at Miami Valley Hospital.
"When Ryan landed at our doorstep, his arms and legs were starting to improve," explains Dr. Ludwig. "His speech was starting to show signs of subtle improvement, which was very encouraging. We knew that the medication therapy seemed to be working at that stage."
Since the location of Ryan's stroke was extremely dangerous, Dr. Ludwig felt that it was critical to take Ryan to an angio-suite to see if the blockage could cause any more damage. With wires and catheters, it was ruled out that Ryan had any further life-threatening clots in his brain.
Road To Recovery
Ryan was taken to the Intensive Care Unit to begin his recovery process.
"I was there for six days," says Ryan. "I was dizzy, and the balance issues were definitely pretty severe. My voice and swallowing were the biggest challenge."
After six weeks of physical therapy and 12 weeks of occupational therapy, Ryan began to regain his speech, motor skills, and swallowing abilities.
"We consider ourselves very fortunate to have had the experience to help Ryan," says Dr. Ludwig. "The truth is the hard work was done by him and his family. His recovery involved a lot of work in rehab, and the rehabilitation crew for Premier Health is spectacular. They spent a lot of time trying to allow Ryan to make the best possible recovery."
Throughout his recovery, Ryan had his family by his side, helping him overcome the challenges associated with having a stroke.
"Heidi basically never left my side through the entire process," explains Ryan. "When you deal with a life-threatening event like this, having that family and friend support is comforting."
Explaining The Signs
Ryan and Heidi say their faith helped them through some difficult months.
"It definitely tested our faith, and we were able to work through a lot of things through God's help and Him being one step ahead of us," says Ryan. "There were all kinds of signs throughout our experience that He was there."
Ryan and Heidi are now using their stroke experience to educate others. They, along with Dr. Pacholka, spoke to their congregation at Grace Community Church in Washington Court House to explain the warning signs of a stroke.
"I'm not a preacher," explains Ryan. "I'm just a regular farm kid that was raised out in the country. To know that my story is being shared and people are appreciative of that is huge. I'll continue to share it until people don't want to listen."
Returning To Normalcy
Just a few months after his stroke, Ryan is back at work. He says he's looking forward to getting out and spending time with his family, and watching his children grow up.
"We look forward to watching them play baseball, and going to family outings at the Beavercreek rodeo," says Ryan.
He says this experience at a young age has changed his outlook on life.
"I think not taking life for granted, not taking your wife, your kids, anything for granted," explains Ryan "It can be taken away from you pretty quickly. And just looking at the big picture of life and what's important to you. It's definitely changed my perspective."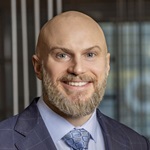 Contact Us
If you or a loved one needs emergency or trauma care, our teams of specially trained doctors and nurses are here to help. At Premier Heath, we quickly assess your condition and provide the care and treatment you need.
You can access emergency services at the following locations: