Improved Allergy Testing Options Available Through CompuNet
CompuNet has recently improved its allergy testing options. See below testing updates:
Previously sent out to Quest Diagnostics, allergy tests are now performed in-house at the CompuNet core lab. Performing tests in-house typically results in improved turnaround times.
Reference ranges for specific IgE allergens have been adjusted so that results now report down to as low as 0.10 kU/L.
Additional allergens have been added to the allergy panels, including the Childhood Allergy panel, Nut Mix Allergy panel, Seafood Group Allergy panel, Food Allergy panel, and the Respiratory Allergy Profile, Region V panel.
Please note: There have been no changes to Epic test order codes.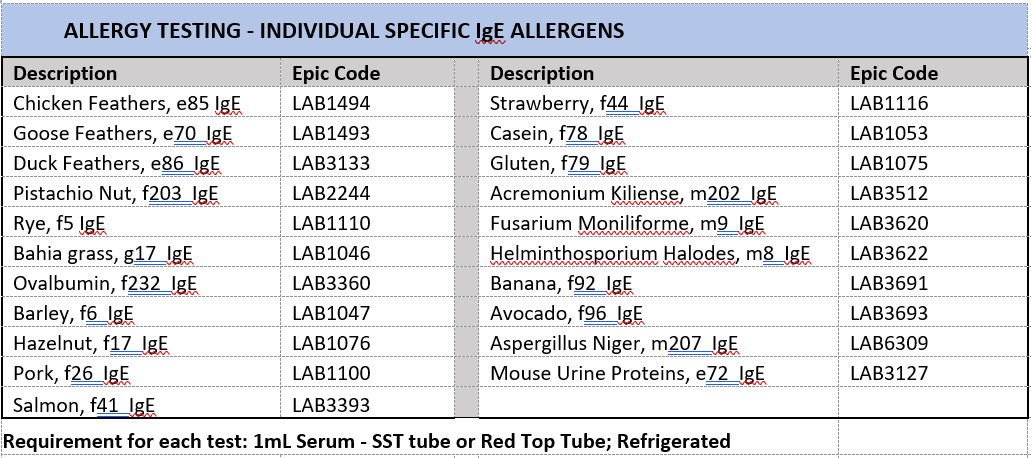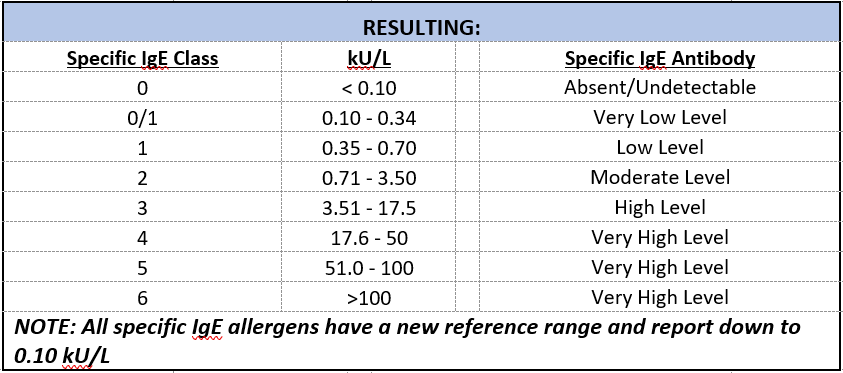 If you have questions about allergy testing, please contact Jessica Hutchinson, director of infectious diseases, (937) 297-8208(937) 297-8208; jlhutchinson@compunetlab.com or Ike Northern, system technical director, infectious diseases, (937) 297-8334(937) 297-8334; winorthern@compunetlab.com.
Back to the October 2022 issue of Premier Pulse