Dayton Magazine Recognizes Premier Health with Nonprofit of the Year Awards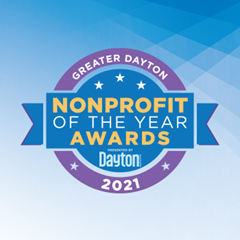 Dayton Magazine recently released the 2021 Nonprofit of the Year Awards for Greater Dayton.
Miami Valley Hospital received Best Emergency Room Care; Premier Physician Network was honored with Best General Medical Care; Premier Health earned Best Hospital Based Outpatient Services and Best Immunizations; and Premier Health Urgent Care received the Best Urgent Care Center award.
This past December, Cincy Magazine announced the 2020 Nonprofit of the Year Awards for Greater Cincinnati. Atrium Medical Center received the Best Emergency Room Care award.
Congratulations to the many team members whose hard work and dedication made these acknowledgments possible.
Back to the June 2021 issue of Premier Pulse