Certified Nurse Midwives: A Lifetime of Compassionate Care
Certified nurse midwives (CNM) are a valuable and trusted resource for each season of a woman's life. Though many people may only associate midwives with labor and delivery, it is important to know they also help meet a variety of needs for patients, from adolescence to menopause and beyond.
Patient-Focused Partnership
A CNM is specifically trained to offer a wide range of services for nearly every part of a woman's life. They are strongly focused on improving their overall health through disease prevention, individualized wellness education, and counseling.
Not only do they provide expert care throughout pregnancy, childbirth and postpartum, but they are also skilled in general gynecologic and family planning services and preconception care.
Patient-Centered Training
CNMs are registered nurses who have graduated from a nurse-midwifery graduate-level education program accredited by the Accreditation Commission for Midwifery Education (ACME) and have passed a national certification examination to receive the professional designation of certified nurse-midwife.
CNMs partner with their patients and families and work collaboratively with physicians in diverse settings such as ambulatory care clinics, private offices, community and public health systems, homes, hospitals and birth centers.
Patient-Driven Benefits
A woman's choice to see a CNM is very personal and is based on their shared values. These values allow CNMs to meet their patient's physical and emotional needs as they educate, counsel and support them through a time-intensive approach to patient care.
This approach creates relationships that are built upon trust and a common goal to increase a patient's well-being and improve their overall health.
Meet Our Team
Meet our team of midwives at Premier Physician Network: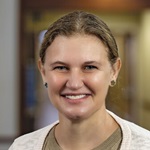 Jalana Lazar, CNM
Accepting New Patients