Atrium Medical Center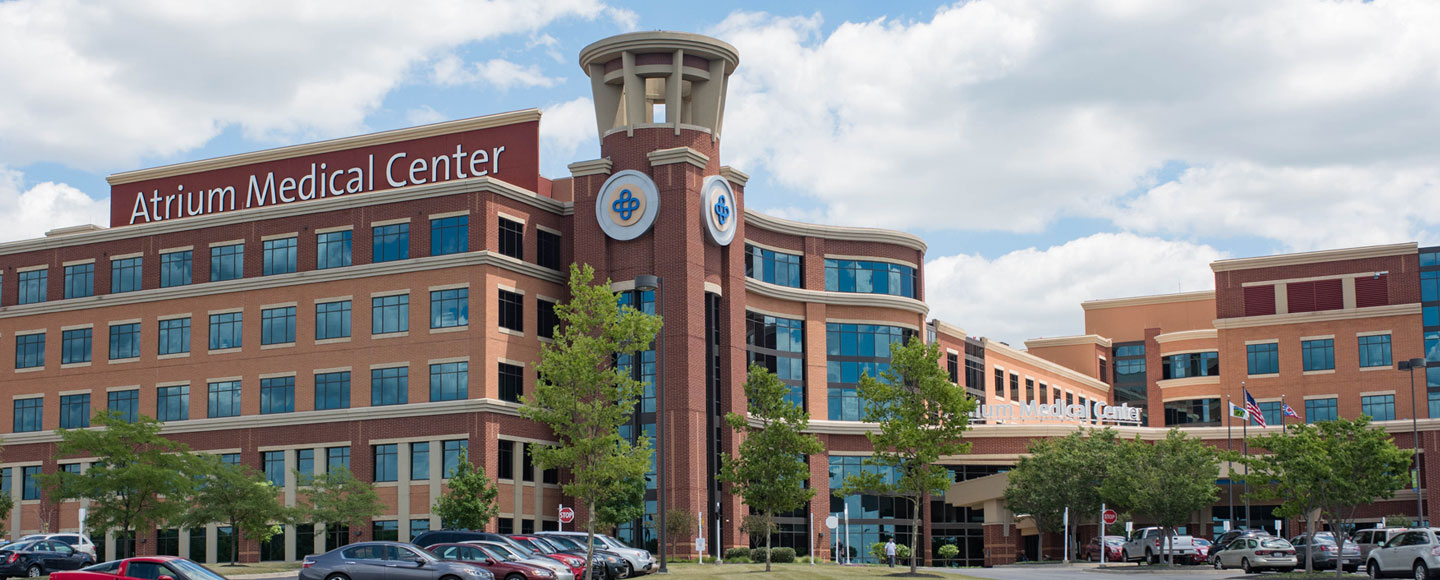 Atrium Medical Center has served Southwest Ohio from its Middletown campus since 1917. We offer a wide range of advanced, innovative care from our 260-acre campus. Leading national organizations regularly recognize our quality care. We are Warren County's only Level III Trauma Center and Primary Stroke Center, providing immediate assessment and care for seriously injured or ill patients, and the only accredited Chest Pain Center in Warren County. We offer maternity, cancer, orthopedics, and heart care, and much more. Atrium Medical Center was named among America's 100 Best Hospitals by Healthgrades. We have achieved Magnet® Recognition, nationally recognized as the highest standard for excellence in patient care.
Visitors
Whether you're a patient, family member, friend, or business partner, we welcome you to our campus. Get more information on parking, how to contact patients, rules for visiting patients, and the amenities we offer, including our food and dining options.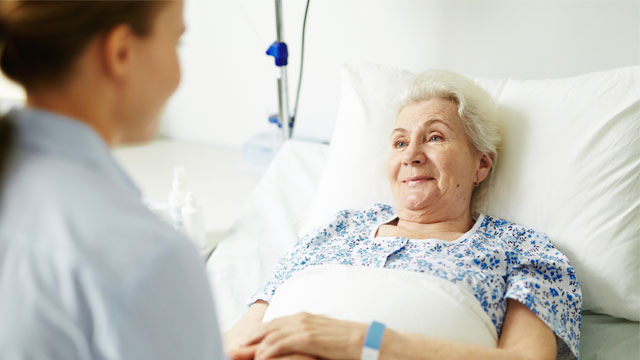 Our Providers
Whether you're looking for a primary care provider or a specialist, our physicians and advanced practice providers offer you advanced, compassionate care in a wide range of specialties. You'll find them conveniently close to home and work.
See all providers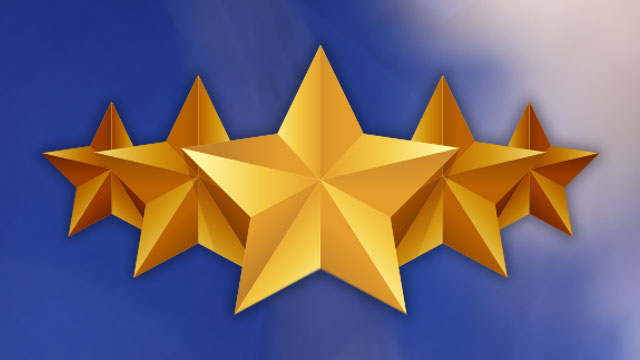 Awards
We're proud to make a difference in our community. When others recognize our achievements, we know we're fulfilling our mission. We're grateful for the awards and recognition our hospital and people have earned.
See all awards
Saturday, June 10, 2023
A mammogram is the best way to detect breast cancer early
Monday, June 12, 2023
A mammogram is the best way to detect breast cancer early
Monday, June 12, 2023
A mammogram is the best way to detect breast cancer early
Special Delivery
SPRINGBORO, Ohio (February 28, 2017) – Natural Childbirth is a path through labor in which women give birth without epidurals, drugs, or other interventions. It's not always easy to find a practitioner or a hospital that's 100 percent supportive of natural childbirth - women may need to dig a little deeper to find the resources they need. But the newly opened Natural Beginnings Birth Center at Atrium Medical Center in Middletown could make things a little easier.
Natural Beginnings, the first hospital-based comprehensive natural birth center in greater Cincinnati, has been in the works since early 2015 and provides expecting mothers services to cope with labor without traditional interventions. Methods such as movement, positioning and hydrotherapy, birthing balls, massage therapy, and aromatherapy are all offered.
"We've seen quite a few people in the past years, including our own staff, travel to Miami Valley Hospital in Dayton for the natural birth center experience," says Rhonda Washington, MD, an obstetrician and gynecologist at Atrium Medical Center. "We looked around and saw the service was lacking in the greater Cincinnati area. It felt like we could expand our services to include natural childbirth, water birth, additional options for people to have."
Betty Love, associate chief nursing officer at Atrium Medical Center, agrees. "We're looking to provide a home birth experience in the hospital setting," she says. "If something would happen the hospital is nearby. Our goal is to provide in-home-like birthing options.
"Because every mom and baby are different, it's important to note that even when a woman plans for a natural childbirth it doesn't always mean interventions won't be necessary or requested down the line. And that's OK." As Washington notes, "The important thing is to have a healthy mom and a healthy baby."
Stacey Ewen of Fairfield had three natural childbirths, though she labored for a long time during the birth of her third child and considered an epidural. Luckily, the nurse assigned to her was also a doula - a woman trained to help laboring women during childbirth. "The power of her telling me, 'You're doing a great job,'" was instrumental in Ewen's natural birth the third time. "She also validated my feelings when I began to wonder if the pain was normal." When an expectant mother decides she would like to have a natural childbirth, "there is no one starting point,'' says Sharon Said, co-owner of the Cincinnati Family Enrichment Center and a childbirth educator for the past 31 years. "It's important to be upfront with your health care provider about your desire for a natural birth early on. "If you get the sense that your care provider does not support your wishes, you'll have time to look elsewhere. "I tell people, in a nutshell, they have to be at a great office and they should strongly consider a doula," says Said. "The doula is a medically orientated advocate able to devote her full attention to the mother. I think it's an essential ingredient to having the kind of birth a mom would like to have."
Many soon-to-be mothers also turn to holistic medicine like chiropractic care, acupressure, or acupuncture, especially if their baby is past due or has not yet moved into the birthing position, two scenarios that may prevent a woman from having a natural birth. Barefoot RnR, an integrative wellness center in Madeira, offers a popular Easing Into Labor package. "The efficacy rate of the natural things is incredibly high and the risks are low compared to the rate with induction," she notes.
Natural birthing classes are also an important element to having a successful natural birth. "It takes a lot of commitment to prepare for a natural birth," says Said, who teaches hypnosis for birthing to her students." A good class is essential and should be based on evidence-based research."
Ultimately, surrounding yourself with people who believe in you is essential to having the kind of birth you want. "Women need to think carefully about who they're bringing (into the birthing room) with them," says Said. "Those few hours you're in labor - everything comes down to that."
Originally published in Cincinnati magazine on January 1, 2017
*The current wait time is an estimated wait time before a person sees a physician and is not a guarantee. It is based on patient activity (how many patients are being treated and the severity of their injuries) within the last hour, and it is subject to change at any moment. If you are experiencing an emergency, call 911.