How To Fight Coronavirus With Healthy Food Prep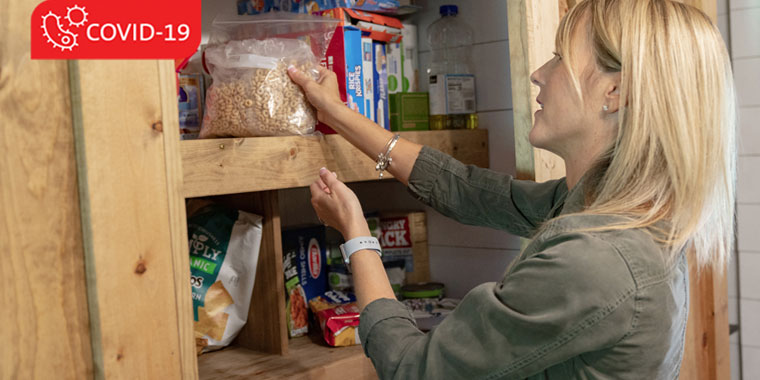 Find Your Perfect Match
Answer a few questions and we'll provide you with a list of primary care providers that best fit your needs.
As we hunker down at home to help prevent the spread of coronavirus COVID-19, it's important to stock your pantry and fridge with healthy foods.To learn the best way to shop and prepare meals during this time, Premier Health Now talked with Joseph Allen, MD, Premier Health Family Medicine of Vandalia.

"The best way to fight this virus is to stay healthy and eat healthy," says Dr. Allen.

That includes following universal precautions and limiting your exposure to crowds by shopping less frequently. When you do shop, remember to wash your hands when you return home from the store. Dr. Allen says to wash all fresh fruit and produce before you eat it and thoroughly cook foods to get rid of any contamination and fear of being exposed to the virus.

"We don't want to overreact, but we also don't want to underreact," says Dr. Allen. "Be prepared but stay reasonable."

Making meals can be a fun family activity and a way to talk with children about the coronavirus crisis in a calm, positive way. Dr. Allen recommends meal prep, too – stocking the freezer with healthy meals to use at a later time.

"This could be a very long run," says Dr. Allen. "It's a great time to start eating healthier. It will help your immune system fight this off if you are exposed to it."

Here's a stock-up list of healthy pantry and fresh food items for battling the coronavirus:
Canned goods, like:

Beans (low sodium)
Chicken (in water)
Salmon (in water)
Tuna (in water)

Dry goods, such as:

Dried beans
Grains (barley, farro, etc.)
Oatmeal
Pasta
Popcorn kernels to pop
Rice
Whole grain cereals and crackers

Fresh fruits and vegetables, including long-life items that don't need refrigeration:

Apples
Oranges
Unripe bananas
Unripe avocados
Onions
Potatoes
Squash
Tomatoes

Fresh meats (that you can also put in the freezer), such as:

Chicken
Pork
Beef
Seafood (fish, scallops, shrimp)
Ground beef, chicken, pork and/or turkey

Frozen fruits and vegetables
Nuts and nut butters (almond, cashew, peanut)
Shelf-stable milk
Featured Recipes
Find Your Perfect Match
Answer a few questions and we'll provide you with a list of primary care providers that best fit your needs.
Source: Joseph Allen, MD, Premier Health Family Medicine of Vandalia; U.S. News & World Report; NBC News