Christie's Story: Triple the Joy

Diagnosed with juvenile diabetes at age 11, Christie Hensley has had her share of medical issues. For the most part, Christie had her diabetes very controlled, and then she became pregnant … with triplets!
Knowing her condition and the fact that she was having triplets, Christie's obstetrician referred her to a specialist, David McKenna, MD, who is part of Perinatal Partners located in the Berry Women's Center at Miami Valley Hospital. The practice specializes in advanced prenatal care for high-risk pregnancy.
A closely monitored pregnancy and careful tracking of Christie's blood sugar levels caused her physician to deliver her three sons by Cesarean section at 32 weeks. The boys were cleaned up and taken to Miami Valley Hospital's Neonatal Intensive Care Unit (NICU)for monitoring, due to their low birth weight.
Christie had other health issues that forced her back to the hospital where it was arranged for her to be in a room close to the NICU so she'd be near her boys. "I think Dr. McKenna saved my life, and if he delivers children at Miami Valley, it was where I wanted to be."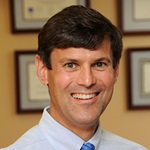 Keeping You Safe During COVID-19
You will find new safety measures in place when you schedule appointments and come to our facilities — all with the goal of keeping you safe as we care for you.
Contact Us
If you're pregnant or thinking of becoming pregnant, call (937) 208-BABY (2229)(937) 208-BABY (2229) to speak with one of our knowledgeable maternity advisors. They can explain our services, help you find a physician or certified nurse midwife, schedule free tours, and provide registration for childbirth, breastfeeding, and family education classes.
Call today and let us help guide you through your parenthood journey. Visit our locations page to find a Premier Health maternity center near you and for additional contact information.