Excellence²
By Pam McGinnis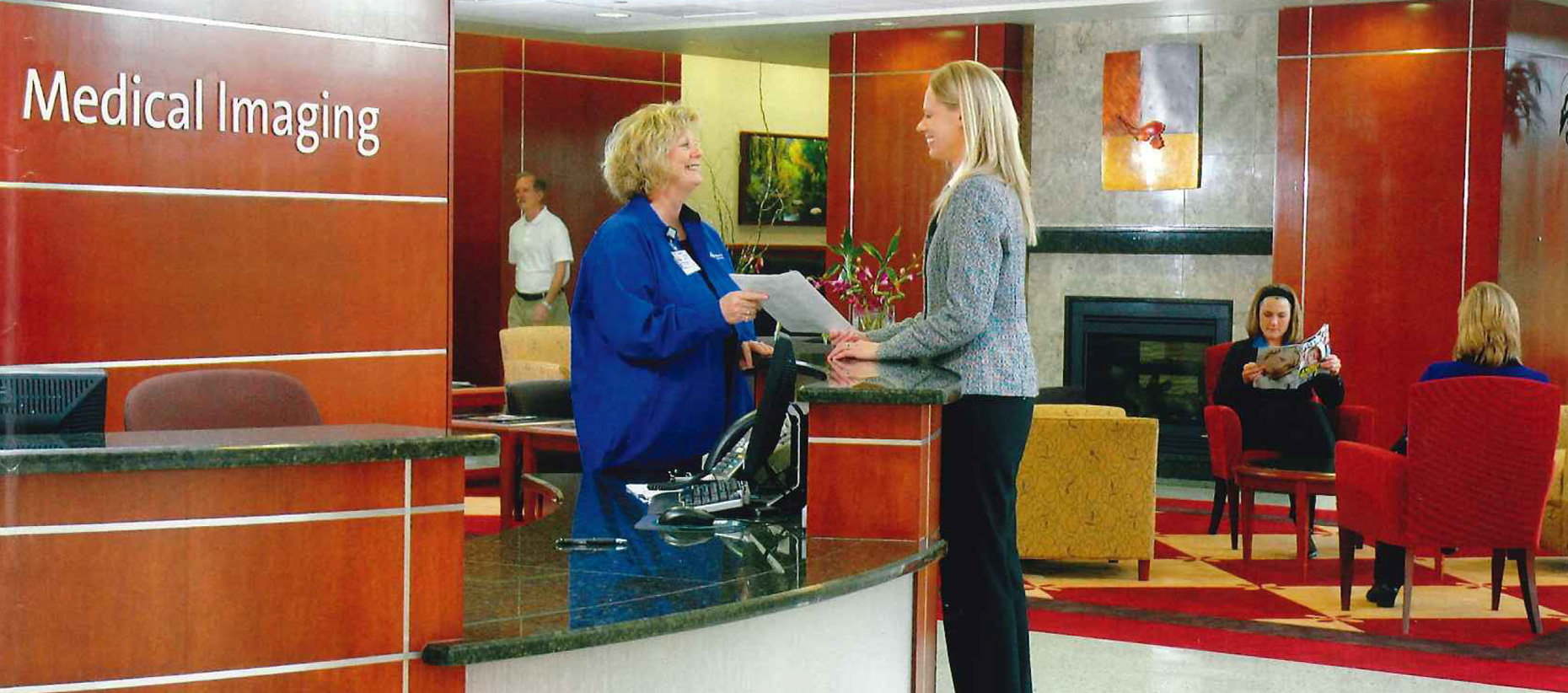 The clinical excellence for which Miami Valley Hospital is so well-known is now part of the southern Dayton area. Miami Valley South Health Center sits on 100 acres at the intersection of Wilmington Pike and Clyo Road just off I-675 in Centerville.
The facility offers the area's only freestanding emergency department staffed by the same experienced emergency physicians who work at Miami Valley Hospital (MVH). Darin Pangalangan, MD, president of Miami Valley Emergency Specialists and medical director of Miami Valley South Health Center's Emergency Department, said the department was completely designed with the patient in mind.
Dr. Pangalangan ensures the care delivered at Miami Valley South's Emergency Department is the same level of care provided at the main hospital campus. The hospital's team of 28 emergency physicians and eight physician assistants will split their time between the two facilities.
At Miami Valley South, EMS squads are encouraged to call the department while en route so the patient will have a room and appropriate resources upon arrival.
Should transport to a full-service hospital be necessary, Miami Valley South has a helipad to accommodate CareFlight and a garage for two mobile intensive care units (MICU). Dr. Pangalangan said a patient will be admitted directly to a room rather than going from one emergency department to another.
"Miami Valley South is a direct pipeline to the advanced level of care offered at Miami Valley Hospital, the area's only Level I Trauma Center," Dr. Pangalangan said.
All emergency department patients have a private room with television. "The plan is to triage patients in their own room," said Dr. Pangalangan.
Miami Valley South's full-service emergency department is prepared to care for anyone who walks through the door. Miami Valley South's standards for emergency care are the same
that are required nationally for emergency departments. Being a freestanding emergency department does not change this.
Miami Valley South offers outpatient services including a Breast Center, radiology, cardiac diagnostics, complete lab services along with an outpatient surgery center. A five-story medical office building is also part of the facility.
Dianne Chong of Bellbrook was Miami Valley South's first patient. She had ultrasound testing done in the Medical Imaging department. "I think Miami Valley South is awesome. It is long overdue; this area of town needed this so much. The place is just gorgeous. It's absolutely wonderful and the service was great," she said.
Patricia Satariano of Clifton, a breast cancer survivor, was the first patient to use the Breast Center. "I thought I'd try Miami Valley South. I liked the easy parking, and the Breast Center has some nice touches like the warm robes. It is a lovely facility. I wish my oncologist's office were here. My daughter is coming here for her mammogram," she said.
Cathy Hall, RN, director of clinical operations at Miami Valley South, said patients' and visitors' reactions to the new facility have been overwhelmingly positive. "I am so pleased with the opening of this facility. Our patients appreciate the convenient, Complimentary parking. Our public spaces are open, inviting and comfortable."
Hall said Miami Valley South Employees are excited about providing high-quality diagnostic testing in such a caring and healing environment. "We are proud of the space, our state-of-the-art equipment and, most important, of the team of caring health care providers at Miami Valley South," exclaimed Hall.
The administrator of Miami Valley South, Joann Ringer, has been involved with the project since its early days of planning. In fact, her dedication and commitment to leading the team that planned implemented Miami Valley South earned her a Health Care Hero award from the Dayton Business Journal.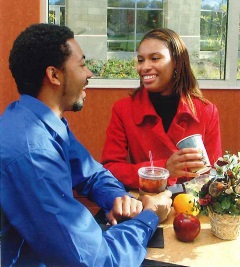 Seeing the plans and preparation come to life has been exciting for Ringer and her team. "Everything has gone smoothly since opening our diagnostic services on Oct. 15. Our emergency department opened in November, and our patients, families, staff and physicians seem very pleased with this fabulous new facility."
Ringer said they were looking for a hospitality feel rather than a hospital feel. "Maintaining the trees and natural elements was imperative. We wanted a lot of glass moving the outside in. You'll see nature themes in our signage, colors and fabrics."
The Campus has beautiful landscaping and a walking trail that winds through the woods. The trail is open to the public and available year round.
Excellence Expanded
Helen Kelley-Jones, former chairperson of the Board of Trustees of Miami Valley Hospital, praises the health care delivery at MVH. She's also quick to point out that the adult
emergency department at the MVH is the busiest in the state. Miami Valley South should alleviate some of the pressure and put emergency squads back into service quicker.
Kelly-Jones emphasizes that while MVH has made its services and technology more accessible to communities south of town, the hospital and its administration have an ongoing commitment to the city of Dayton and the communities closer to downtown. Expanding the neonatal intensive care unit, upgrading the inpatient rehabilitation unit and giving the lobby and restaurants face-lifts are examples of the commitment and investment Miami Valley Hospital has made to its Dayton campus. And because Miami Valley South is a campus of Miami Valley Hospital, patients and their families can be assured of the same outstanding medical quality for which MVH is known.