Atrium Medical Center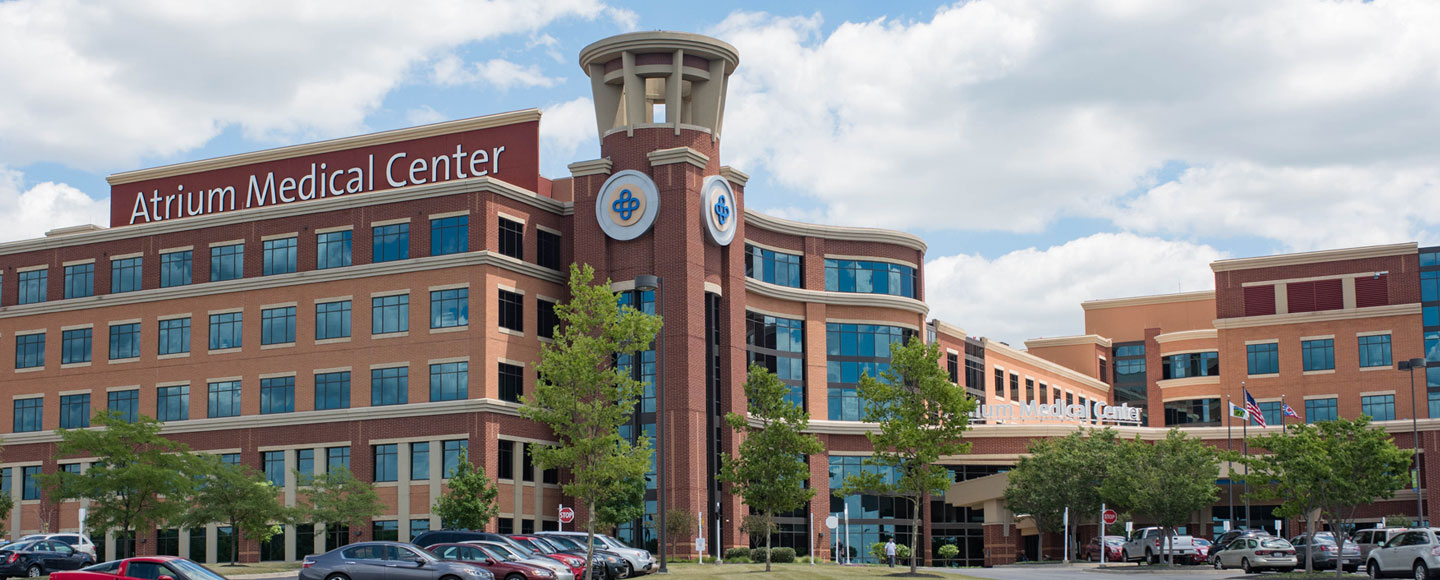 Atrium Medical Center has served Southwest Ohio from its Middletown campus since 1917. We offer a wide range of advanced, innovative care from our 260-acre campus. Leading national organizations regularly recognize our quality care. We are Warren County's only Level III Trauma Center and Primary Stroke Center, providing immediate assessment and care for seriously injured or ill patients, and the only accredited Chest Pain Center in Warren County. We offer maternity, cancer, orthopedics, and heart care, and much more. Atrium Medical Center was named among America's 100 Best Hospitals by Healthgrades. We have achieved Magnet® Recognition, nationally recognized as the highest standard for excellence in patient care.
Visitors
Whether you're a patient, family member, friend, or business partner, we welcome you to our campus. Get more information on parking, how to contact patients, rules for visiting patients, and the amenities we offer, including our food and dining options.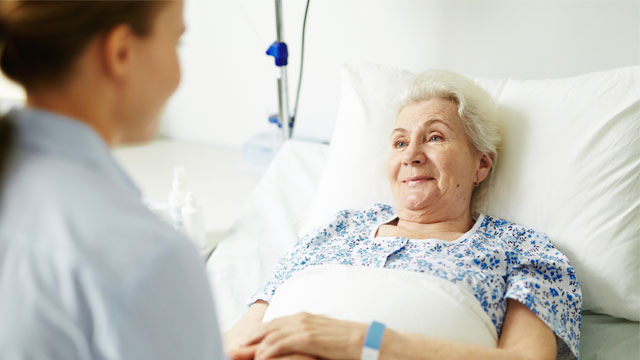 Our Providers
Whether you're looking for a primary care provider or a specialist, our physicians and advanced practice providers offer you advanced, compassionate care in a wide range of specialties. You'll find them conveniently close to home and work.
See all providers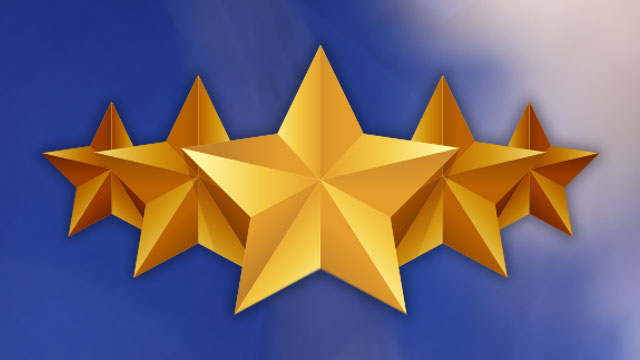 Awards
We're proud to make a difference in our community. When others recognize our achievements, we know we're fulfilling our mission. We're grateful for the awards and recognition our hospital and people have earned.
See all awards
Tuesday, December 5, 2023
A mammogram is the best way to detect breast cancer early
Wednesday, December 6, 2023
A mammogram is the best way to detect breast cancer early
Thursday, December 7, 2023
A mammogram is the best way to detect breast cancer early
Atrium Medical Center Leads Ohio in Specialized Lung Procedure
MIDDLETOWN, Ohio (October 25, 2021) – Atrium Medical Center leads Ohio in the number of patients who have participated in the Zephyr Endobronchial Valve procedure, the first minimally invasive procedure that treats patients with severe COPD and emphysema.
"Our physicians place a scope about the diameter of a person's index finger into the patient's lungs," said Jamie Yunger, MD, medical director of the Intensive Care Unit at Atrium. "We direct a bronchoscope into the lobe or lobes of the lung that we feel can be treated to improve the patient's symptoms. We size the segments of that lobe(s) and deploy appropriately sized valves into these areas."
The Zephyr Valves are placed during a bronchoscopic procedure, making this surgery minimally invasive – no knives, no stitches. Within the first day many patients begin seeing some level of improvement. The valve, a device shaped like a pencil eraser, is inserted into the lobes of the damaged lungs without surgery.
Dr. Yunger performed the first Zephyr Endobronchial Valve procedure in the Dayton and Cincinnati region in 2019 and was the second physician in Ohio to perform this procedure.
"We've had patients whose ages range from 45 years old to 90 years old," said Dr. Yunger. "This procedure provides another option for those who have exhausted all other possibilities. The main goal is to improve their quality of life."
The Zephyr Endobronchial Valve can offer patients significant benefits, including improvements over baseline in lung function as well as improvements in exercise capacity, according to a recent study by Pulmonx Corp., a global supplier of minimally invasive treatments for severe lung disease.
"This procedure is geared toward patients who have certain types of emphysema or COPD," said Anuj Goyal, MD, medical director of respiratory care at Atrium. "The Zephyr Valves give us more options than surgical lung volume reduction. It's also much safer for patients who are older and have lung disease, heart disease, and other diseases that might make surgery high-risk."
Patients from as far as Pennsylvania and Kentucky have driven to Atrium Medical Center to have the Zephyr Valves inserted. According to a recent study by the American Lung Association, 16.4 million Americans, or 6.6 percent of adults, were diagnosed with COPD, chronic bronchitis, or emphysema.
"Offering the Zephyr Valve procedure at Atrium Medical Center provides patients with more treatment options close to home," said Dr. Goyal. "We've had patients who have given up enjoying their favorite activities or going to their grandchild's sporting events due to their shortness of breath. This procedure is designed to improve the patient's symptoms and lung function and allows them to do more than before."
*The current wait time is an estimated wait time before a person sees a physician and is not a guarantee. It is based on patient activity (how many patients are being treated and the severity of their injuries) within the last hour, and it is subject to change at any moment. If you are experiencing an emergency, call 911.